Hot dogs, (adult) beverages, flag cake, fireworks—ah yes, let freedom ring.
In honor of Independence Day, we've gathered a list of 50 resources for your quality reporting needs. Get it? 50 states…50 resources.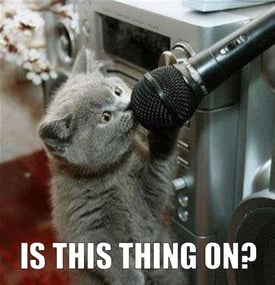 Quality reporting success coming right up.

CMS IQR Program
The Joint Commission ORYX® Initiative for
Quality improvement Program

CMS Quality Payment Program MIPS

General Quality Reporting Resources
That's a wrap, folks. Do you feel like a quality reporting pro yet?
We hope you have a wonderful holiday week with your family and friends. Happy Fourth of July!
---
WEBINAR:
Wednesday, October 24, 2018
1 p.m. ET | 12 p.m. CT | 10 a.m. PT
QUALITY REPORTING: 2018 AND BEYOND,

IN PARTNERSHIP WITH NAHQ
Tying payments to performance across quality and cost dimensions requires robust measurement and reporting. Hospitals and providers, however, are demanding relief from regulatory burdens including quality reporting. What gives?
In response to both internal needs and external pressures, CMS continues to propose dramatic changes in its Quality Reporting programs. While this session will primarily focus on these hospital and ambulatory changes for quality reporting in 2018, future reporting trends and lessons applicable across the continuum of care will also be discussed. In addition, we'll share some strategies that will help you to better manage multiple measure types for the major regulatory reporting programs.
Objectives:
Review 2018 reporting requirements and discuss future trends in quality reporting.

Gain insight into what quality reporting is likely to look like beyond 2018.

Learn strategies to help you stay on top of the complex and changing reporting requirements year after year.

Speaker info:
Dr. Zahid Butt, MD, FACG
Medisolv, President & Chief Executive Officer
Tags:
Quality Reporting, MACRA/MIPS Program, Academy, IQR Program