Hot dogs, (adult) beverages, flag cake, fireworks—ah yes, let freedom ring.
In honor of Independence Day, we've gathered a list of 50 resources for your quality reporting needs. Get it? 50 states…50 resources.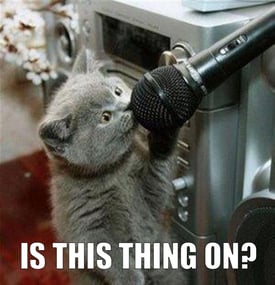 Quality reporting success coming right up.

CMS IQR Program
The Joint Commission ORYX® Initiative for
Quality improvement Program

CMS Quality Payment Program MIPS

General Quality Reporting Resources
That's a wrap, folks. Do you feel like a quality reporting pro yet?
We hope you have a wonderful holiday week with your family and friends. Happy Fourth of July!
---
WEBINAR:
ECQMS 101: GETTING STARTED WITH ELECTRONIC CLINICAL QUALITY MEASURES (ECQMS)
Wednesday, August 22, 2018
1 p.m. ET | 12 p.m. CT | 10 a.m. PT
In this session, you will learn all about eCQMs – Electronic Clinical Quality Measures. This webinar will provide useful information for those involved with the collection and reporting of eCQMs including quality leadership, IT professionals and clinicians.
Participants will learn about what makes up an eCQM, how they are implemented and how to analyze your results for your best submission to the CMS Inpatient Quality Reporting Program.
You will leave with an understanding of the following:
Understand the purpose of eCQMs
Identify the differences between Electronic measures and Abstracted measures
Define common quality reporting terms and vernacular
Recognize the process of implementing an eMeasure
Identify the main quality reporting programs and their basic requirements


Tags:
Quality Reporting, MACRA/MIPS Program, Academy, IQR Program