While it may feel like you're just starting to get a handle on your 2018 regulatory reporting duties, it's time to start thinking ahead to 2019.
I know what you must be thinking: 'Eh, I still have plenty of time!' But keep in mind that summer is almost over…and that 2019 is a mere four months away. Say what!? *Pause for acknowledgment, minor panic and recovery.*
In last week's post, we reviewed the major changes that CMS finalized in their 2019 IPPS final rule. This week, we're taking a closer look at what's in store for one of the major regulatory programs in 2019—the Hospital Inpatient Quality Reporting (IQR) program. Below are four key things to note about the 2019 IQR program.
1. CMS is making measure adjustments
To help reduce regulatory reporting costs and emphasize patient-centered care, the 2019 IQR program will be made up of a smaller set of more meaningful measures. Here are two of the major measure changes that CMS will make to improve the IQR program in 2019:
Implement a new measure removal factor, "The costs associated with a measure outweigh the benefit of its continued use in the program."
Remove certain measures that are already a part of one of the four other quality reporting programs (CMS refers to this as the 'de-duplicating' of measures).
eCQMs
The eCQMs for the IQR program in 2019 will remain the same.
Chart-abstracted Measures
However, three chart-abstracted measures will be removed:
ED-1: Median Time from ED Arrival to ED Departure for Admitted ED Patients
IMM-2: Influenza Immunization and
VTE-6: Incidence of Potentially Preventable Venous Thromboembolism
Hospitals will be required to report on the following three remaining chart-abstracted measures for the IQR program in 2019:
ED-2: Admit Decision Time to ED Departure Time for Admitted Patients
PC-01: Elective Delivery
SEP-1: Early Management Bundle, Severe Sepsis/Septic Shock
Be sure to check out the 2019 IPPS final rule fact sheet for a full IQR measure list.
2. The six healthcare-associated infection (HAI) patient safety measures will remain the same.
CMS had originally proposed to remove five HAI patient safety measures next year, but they ultimately opted to push back the removal date. That means that all six HAI measures will remain in the IQR program for 2019.
HAI measures
Catheter-Associated Urinary Tract Infection Outcome Measure
Facility-wide Inpatient Hospital-onset Clostridium difficile Infection Outcome Measure
Central Line-Associated Bloodstream Infection Outcome Measure
Harmonized Procedure Specific Surgical Site Infection SSI Outcome Measure
Facility-wide Inpatient Hospital-onset MRSA Bacteremia Outcome Measure
3. The eCQM reporting requirements are not changing for 2019
The eCQM reporting requirements are the same for 2019. Just as in 2018, hospitals must choose to report four eCQMs from the IQR measure set.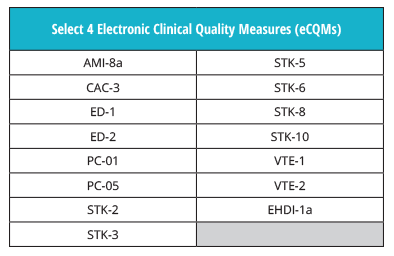 In addition, hospitals will still be required to report on one self-selected quarter from 2019 by the end of February, 2020.
4. There will no longer be a choice when it comes to EHR usage
You won't be able to get out of it this time, folks. Unlike 2018, hospitals are required to use the 2015 edition of CEHRT for IQR reporting in 2019. The 2014 edition of CEHRT can no longer be used.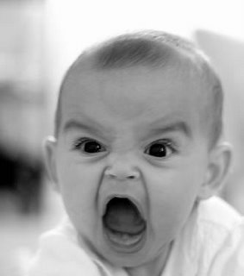 P.S… Did you know that Medisolv is already certified to the 2015 edition of CEHRT?
Don't do it alone. If you want to ensure for a successful IQR submission, partner with a quality reporting vendor like Medisolv.
Remember, Medisolv's ENCOR Quality Reporting and Management software solution provides hospitals with the tools they need to meet the CMS IQR reporting requirements, year after year. And we don't just offer software. Our expert clinical consultants will guide your hospital through implementation, validation and submission.
Let's conquer your 2019 IQR requirements together. Contact us today.
---
Download:
2019 IQR Program Requirements eBook
Tags:
Quality Reporting, Academy, IQR Program