Hot dogs, (adult) beverages, flag cake, fireworks—ah yes, let freedom ring.
In honor of Independence Day, we've gathered a list of 50 resources for your quality reporting needs. Get it? 50 states…50 resources.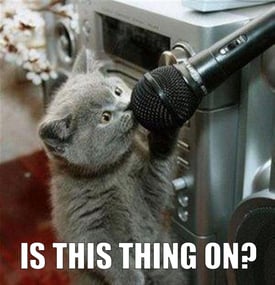 Quality reporting success coming right up.

CMS IQR Program
The Joint Commission ORYX® Initiative for
Quality improvement Program

CMS Quality Payment Program MIPS

General Quality Reporting Resources
That's a wrap, folks. Do you feel like a quality reporting pro yet?
We hope you have a wonderful holiday week with your family and friends. Happy Fourth of July!
---
WEBINAR:
Wednesday, January 16, 2019
1 p.m. ET | 12 p.m. CT | 10 a.m. PT
THE QUEST FOR CAMELOT:
BEST PRACTICES FOR IMPROVING THE INTEGRITY OF QUALITY IMPROVEMENT DATA
Improving your data is more important than ever because of value-based payments and public reporting. And maintaining data integrity can be an overwhelming and complicated task.
So, what can you do to improve your quality data and ensure that it's accurate?
During this session, we'll discuss how to identify potential gaps and risk points that can occur in an organization's data stewardship program. We'll also review best practice strategies to increase the "trust factor" of all your clinical quality measures.
Speaker info:
Vicky Mahn-DiNicola, RN, MS, CPHQ
VP Clinical Analytics and Research
Medisolv, Inc.
Tags:
Quality Reporting, Academy, IQR Program, MACRA/MIPS Program