We Need a Better Way to Measure the Quality of Telehealth Services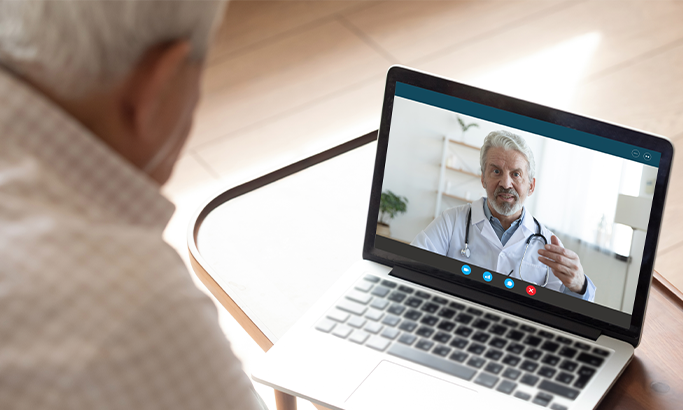 Telehealth has become a virtual lifeline, connecting patients to their primary care physicians and other providers during the COVID-19 outbreak. Patients are using telehealth to check symptoms, refill prescriptions and cope with mental health issues during the pandemic, without having to go into a clinic.
Telehealth adoption barriers are falling
The U.S. government has lowered some regulatory and financial barriers to expand the use of virtual care during the coronavirus pandemic:
Quality measures for telehealth are lacking
What has yet to emerge during this crisis-induced boom in telehealth services is a better way to measure, track and report the quality of care that doctors and other caregivers provide to patients over their telehealth connections.
Telehealth data isn't captured in all or even most ambulatory eCQM quality measures. That's why it's time to think about how we can build eCQMs for telehealth that will benefit patients long after the coronavirus pandemic ends.
The use of chatbots in patient visits is one example of why telehealth data matters. Did you read this story recently published in Stat? A writer reported that eight chatbots gave eight different answers when he entered his possible COVID-19 symptoms with the virtual care assistants.
With many providers using chatbots as a first stop in a patient's virtual visit, that initial digital encounter and any subsequent telehealth sessions with a live provider must adhere to standards that promote safe and effective medical care.
Here's another example. Kaiser Health News reported on patient safety and fraudulent billing risks as a result of the explosion in unregulated telehealth services.
These examples illustrate why it's more important than ever to keep telehealth services accountable for quality care, and eCQMs are the place to start.
Only four eCQMs track telehealth performance
Right now, in the CMS Quality Payment Program, medical practices can choose from 47 eCQMs in the Quality category of the MIPS track for 2020 reporting.
The 47 eCQMs are strictly for ambulatory care, and they focus mostly on primary care and preventive services provided by doctors during encounters with their patients. The eCQMs cover things like cancer screenings, vaccines and immunizations, and the management of chronic conditions such as high blood pressure or diabetes.
Only some of those 47 eCQMs apply to telehealth, because they are services a doctor can provide through a virtual encounter. A few of those examples are:
Assessing the suicide risk of an adult [Adult Major Depressive Disorder (MDD): Suicide Risk Assessment]
Initiating treatment for drug or alcohol abuse [Initiation and Engagement of Alcohol and Other Drug Dependence Treatment (IET)]
Following up with children on prescription ADHD drugs [Follow-Up Care for Children Prescribed ADHD Medication (ADD)]
Other examples include a fall risk screening, clinical depression screening and even some virtual diabetic visits, though those have follow-up bloodwork appointments in-office. The majority of eCQMs do not currently apply to telehealth, because the initial encounters must be face-to-face.

Why we need eCQMs for telehealth
If we can optimize the system to expand both the use of telehealth and our ability to measure, track and report on the quality of telehealth, it could change the outcome of care for many patients.
There are virtual assessments and interventions that could have their own eCQMs. An example could be any condition that a physician or another licensed clinician can assess visually. That might be a bump or a bruise or a cut or a scrape or a rash or a wound that's serious enough to warrant a call to the doctor. The doctor could "see" the problem, make a diagnosis and prescribe a treatment.
Another example could be triaging a patient's symptoms via a virtual visit. Fever, sore throat, runny nose, headache, fatigue, trouble breathing, dry cough. Cold? Flu? Pneumonia? COVID-19? How well clinicians use the latest evidence-based protocols to virtually diagnose and treat patients could have its own set of eCQMs.
Using eCQMs for remote testing and monitoring
Medical practices could expand their use of remote diagnostic testing and monitoring to increase what they can do virtually.
These expanded practices are approved and safe technologies that are administered electronically and connected to the physician's office. Blood sugar level, blood pressure, blood oxygen level, heart rate, heart rhythms, retinal scans and vital signs are a few examples of potential virtual tests. There are CPT codes for remote monitoring, so why not have eCQMs?
Using eCQMs to measure the patient experience
There also could be eCQMs that measure the patient's experience with telehealth, such as:
Patient satisfaction with a telehealth visit
How long it took a patient to get a virtual visit
The length of a telehealth visit
How many telehealth visits led to follow-up office visits
How many telehealth visits resulted in doctors prescribing medication
How many telehealth visits led to a specialist referral
How many telehealth visits prompted a trip to the emergency room
These are all measures of telehealth performance that quality managers working at medical practices and in other ambulatory-care settings could capture with eCQMs.
The coronavirus outbreak has shown all of us the tremendous value and potential of telehealth. The logical next step in telehealth's evolution will be creating new quality measures to track, measure and report performance for patients.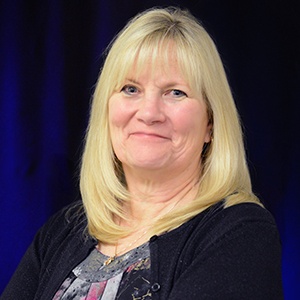 Denise Scott, Director of Ambulatory Services, brings over 30 years in healthcare and over 15 years in HIT implementation, optimization, quality measurement and improvement in the ambulatory physician environment to Medisolv. Prior to joining Medisolv, Denise was a Director of Quality, Informatics and Clinical Integration for two large medical groups in Massachusetts and the former Manager, HIT Services at Masspro where she led a variety of HIT related projects. Denise is a subject matter expert on workflow redesign and Meaningful Use, and is board certified in Nursing Informatics.