Four New eCQMs Added to Medisolv's ENCOR Software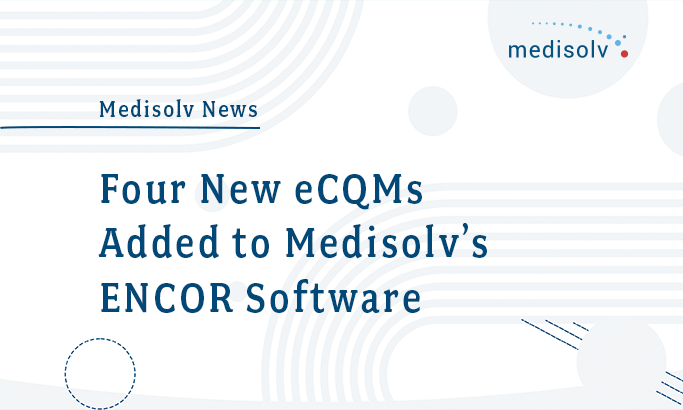 Columbia, MD, February 23, 2022 — Medisolv, Inc., a leader in quality management software, released four new eCQMs in their ENCOR for Electronic Hospital Measure software a year ahead of regulatory reporting schedules.
Medisolv's ENCOR software is 2015 Cures Edition ONC certified for all ambulatory and hospital electronic clinical quality measures (eCQMs). Medisolv has 48 ambulatory and 13 inpatient eCQMs available to clients now. With the addition of these four new eCQMs, Medisolv provides all available hospital eCQMs (17) to their client base.
The four new eCQMs are as follows.
Hybrid Hospital-Wide All-Cause Risk Standardized Mortality Measure. Hospitals submit a set of Core Clinical Data Elements captured in their EHRs. CMS links these data to claims data for calculating risk adjusted 30-day mortality outcomes using a more advanced risk-adjustment model.
Hospital Harm - Severe Hyperglycemia assesses the number of inpatient hospital days a patient had with a hyperglycemic event (harm) per the total qualifying inpatient hospital days.
Hospital Harm - Severe Hypoglycemia assesses the number of patients who were administered at least one hypoglycemic medication during their inpatient hospital stay, who suffer the harm of a severe hypoglycemic event.
Severe Obstetric Complications was developed to track and understand patterns of severe maternal morbidity (SMM), to improve the quality of maternal care and reduce the increasing nationwide SMM rate.
"Ensuring that our nation's quality leaders have early access to upcoming regulatory measures is critical to the success of these leaders' quality improvement initiatives," said CEO Zahid Butt, FACG. "Medisolv has provided clients early delivery of new eCQMs since the inception of these measures. We understand the importance of access to these measures ahead of regulatory mandates so that hospitals can evaluate their data and improve measure performance as needed."
Medisolv's suite of quality management software, ENCOR, provides quality leaders the advanced tools they need to drive improved patient outcomes and provider performance. They help hospitals, practices and other healthcare organizations succeed in regulatory programs such as the Inpatient Quality Reporting (IQR), Outpatient Quality Reporting (OQR), Inpatient Psychiatric Facility Quality Reporting (IPFQR), ORYX®, and Quality Payment Program (QPP) programs.
For more information about Medisolv's quality management solutions, visit: http://medisolv.com/products/encor-quality-reporting-software/
---
About Medisolv, Inc.
Medisolv is the leading healthcare quality data management company. Their all-in-one Quality management software, ENCOR, provides tools that help healthcare organizations with core measure abstraction, electronic measure capture in the hospital and ambulatory settings, data aggregation from multiple sources and submission to various reporting entities including CMS, TJC, other payers, state entities and reporting organizations such as ACOs.
ENCOR is 2015 Cures Edition ONC certified for all ambulatory and hospital electronic clinical quality measures (eCQMs) and Medisolv is a 2022 CMS-approved MIPS Qualified Clinical Data Registry (QCDR).
For more information about Medisolv, visit www.medisolv.com.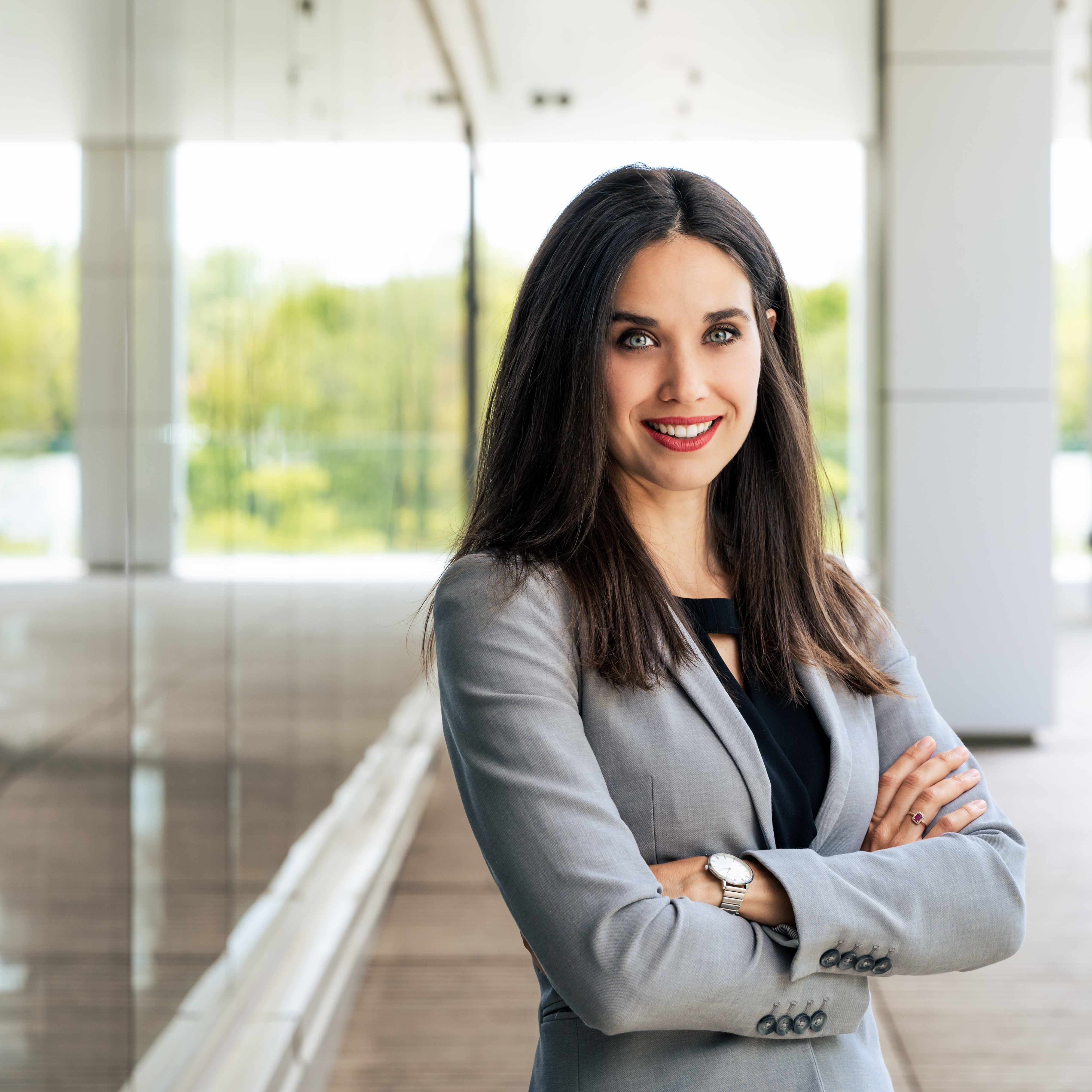 Erin Heilman is the Vice President of Marketing for Medisolv, Inc.