Microsoft appoints Medisolv CTO as a Microsoft Regional Director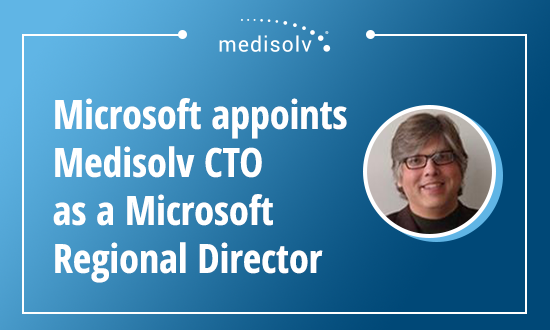 Columbia, MD, August 9, 2019 — Medisolv, a leader in healthcare quality management, announced today the appointment of Scott Allen, chief technology officer for Medisolv, as a Microsoft Regional Director. The Regional Director program selects only 175 top technology visionaries in the world. These appointees provide insights to Microsoft leadership to help continue to drive innovative tools, services and solutions to the world.
In addition to Scott's recent appointment as a Microsoft Regional Director, he has long been distinguished as a Microsoft MVP (Most Valuable Professional).
As Medisolv's CTO, Scott drives the strategic vision, technology choices, and architecture for our quality management software products that are built to improve the quality of care in health organizations.
Scott's deep knowledge and access to Microsoft paired with our CEO, Dr. Zahid Butt's industry leadership in healthcare quality management and measurement, offers Medisolv a clear advantage.
Regional Directors participate in feedback sessions with Microsoft and can offer our clients' thoughts directly to their leadership and engineers.
Our CEO continually provides our clients' feedback to regulatory agencies such as CMS and The Joint Commission. As a nationally-recognized expert, Zahid, has served on several CMS and NQF Technical Expert Panels to develop and maintain quality measures for national quality reporting programs.
Due to this knowledge advantage, Medisolv has a good pulse on the healthcare marketplace, can adapt to changes faster and offer services accordingly. With this appointment, Medisolv demonstrates the high-calibre employees with whom it is driving technology and industry leadership.
For more information about Medisolv's quality reporting and management solutions, visit: https://medisolv.com/products/encor-quality-reporting-software/.

ABOUT MEDISOLV

Medisolv is the leading healthcare quality data management company. Their all-in-one quality management software, ENCOR, provides tools that help healthcare organizations with core measure abstraction, electronic measure capture in the hospital and ambulatory settings, data aggregation from multiple sources and submission to various reporting entities including CMS, TJC, other payers, state entities and reporting organizations such as ACOs.

ENCOR is 2015 Edition ONC certified for all ambulatory and hospital electronic clinical quality measures (eCQMs) and Medisolv is a 2020 CMS approved MIPS Qualified Registry. Medisolv is an acceptable ORYX® vendor for The Joint Commission.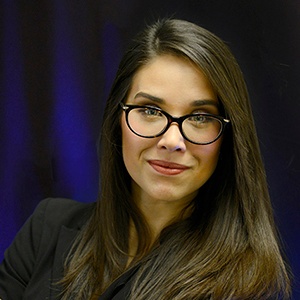 Erin Heilman is the Marketing Director for Medisolv, Inc.