Montefiore St. Luke's Cornwall Discusses Importance of Quality Leaders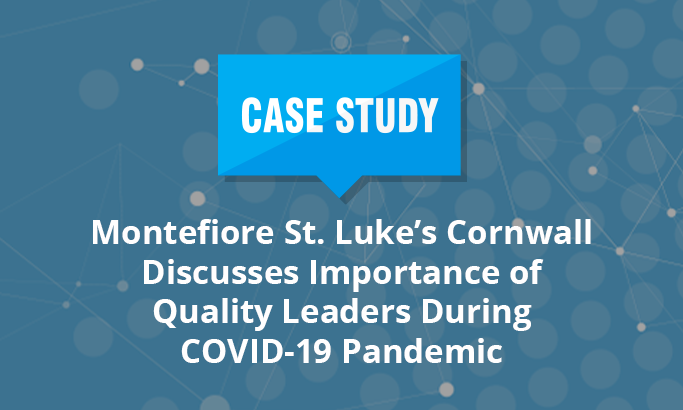 This year has not been an easy one. Most of the healthcare headlines include overwhelmed hospitals with limited beds, limited data, increasing patient volumes, furloughs and crushing work responsibilities.
We traveled to New York where we spoke with two quality management executive leaders at Montefiore St. Luke's Cornwall (MSLC), part of Montefiore Health System, a nationally leading organization for population health management. MSLC recently achieved Magnet designation for nursing excellence as a result of their nursing professionalism, teamwork and collaboration in patient care.
With much respect and appreciation, our honored guests are:
Mary Kelley, MBA, RHIA, CPHQ
Vice President of Quality Management

Kathy Fanitzi, BSN, RN


Director of Infection Prevention and Control

We asked Mary and Kathy about how the COVID-19 outbreak affected their jobs this year and some strategies to help get leaders through these challenging times.
Tell me about your year as it relates to COVID-19.
Mary: Our first case was on March 10 and very quickly, COVID became overwhelming. We were near 100% capacity for COVID cases by mid-April. At present time, we are seeing an alarming spike in cases indicative that a second surge may be occurring.
Can you tell us about your biggest COVID-19 challenges this year?
Mary: Our biggest challenges this year included trying to manage the number of patients in our hospital and determine the best course of treatment to combat COVID-19. Our Chief Medical Officer and Chief Nursing Officer worked closely with our intensivists, pulmonologists, infectious disease specialists, hospitalists, our ED, laboratory and pharmacy departments to establish clinical algorithms to ensure the consistent assessment and treatment course for admitted patients. We also had the benefit of utilizing Montefiore Health System's clinical expertise.
Testing for COVID-19 presented challenges, specifically navigating whether our COVID tests should be run internally or sent out for analysis. Obviously, the internal tests take less time, but they require certain reagents which we receive in limited batches each week. With a goal of getting results in real time, the management of this process was difficult.
In addition to managing the disease, we continue to track and report our COVID volume both internally and externally to regulatory agencies.
In order to accurately track COVID patterns, the state Department of Health (DOH) requires a succinct reporting of data on all COVID patients including the following:
Is the patient symptomatic or asymptomatic?
What comorbidities do they have?
What age bracket do they fall in?
Are they arriving from a Skilled Nursing Facility?
In what zip code and county does the patient reside?
How many patients in Intensive Care Unit?
How many vented?
Unfortunately, at this time, it's almost entirely a manual process of entering data into a spreadsheet for every single positive COVID-19 patient we have, every day.
Kathy: To help with the manual process, we worked with our Information Technology department to determine what we could get from the patient EHR record automatically. Even with that assistance, it's still a time-consuming process that requires manual entry into individual fields in the DOH database. The data submission portal opens at 8 a.m. and entries must be submitted daily by 1 p.m.
Mary: For four months straight we were pulling and reporting all of this data ourselves. I said to Kathy, "we have got to get relief." So, we trained two other colleagues. Between the four of us, someone is working every single day - holidays, weekends, it doesn't matter. We are here working to ensure accurate reporting.
It sounds like a lot of work to get that data sent out externally. What is your process for internal communication?
Kathy: Prior to COVID, we held a daily Patient Safety Briefing that provides leadership with information about any concerns or changes to procedures. The Patient Safety Briefing has now included our daily COVID discussion. Our leadership is informed about patient volumes, how many patients were admitted, discharged; the number of critical care patients, and allows managers to address any concerns associated with any item such as PPE or equipment.
In addition to the daily briefing, we provide an email in the morning and evening that provides a COVID patient summary to all leadership and the medical staff.
Mary: The information is timely and keeps our leadership well informed. It helps them plan for what may potentially impact their individual departments and ensure care to our patients.
Wow. That seems like a very long day. Do you feel it's gotten easier with time or harder?
Kathy: I think the biggest difference with the surge now compared to the spring is actually one of needing to get mentally re-prepared after a brief respite throughout the last several months. In the beginning, everyone was of the same mindset. Staff came in every day to provide care, which was recognized nationally to be under very difficult circumstances. Their response and courage in the face of the unknown was phenomenal. The thought of having to meet the challenges of another surge may seem overwhelming for staff.
Mary: Some of our patients are testing positive for several weeks after they have stabilized, and it is difficult to find placement for them. The downside of these tests is that they can't tell you whether or not the patient is contagious. The science simply isn't there yet.
Do you think the science will get there?
Mary: The frustrating part about this disease is the uncertainty. There's not a lot of data to make decisions on yet.
Kathy: That's true. I was just asked by a colleague, whose son contracted COVID and had been quarantining for 10 days, "what should he do now?" Well, I can't say with any degree of certainty at the end of 10 days that he is or is not infectious. There's no science that gives you that answer yet.
Mary: It will be interesting to read the literature two-years down the road. At that point we may understand how this disease spread so quickly, what treatments work, and which comorbidities put people at higher risk. There are still a lot of unanswered questions.
It's been a difficult year, what is your message to other quality leaders who are facing similar challenges?
Kathy: I have been an ICP for some time and have seen diseases like H1N1 and SARs that have proved to be challenges for the healthcare system. Although COVID surpasses those diseases in sheer scope, size and lethality, I believe that there will be a day when we beat COVID. It will take some time but with all things (and the promise of a vaccine), there is light at the end of the tunnel. I'm uncertain what a "new normal" may look like, but I believe we will get there.
We at Medisolv would like to thank Mary and Kathy again for their time and dedication and their willingness to share their insights and experiences with others.

Related: Learn more about how your hospital or health system can improve its eCQM performance with Medisolv's ENCOR electronic software.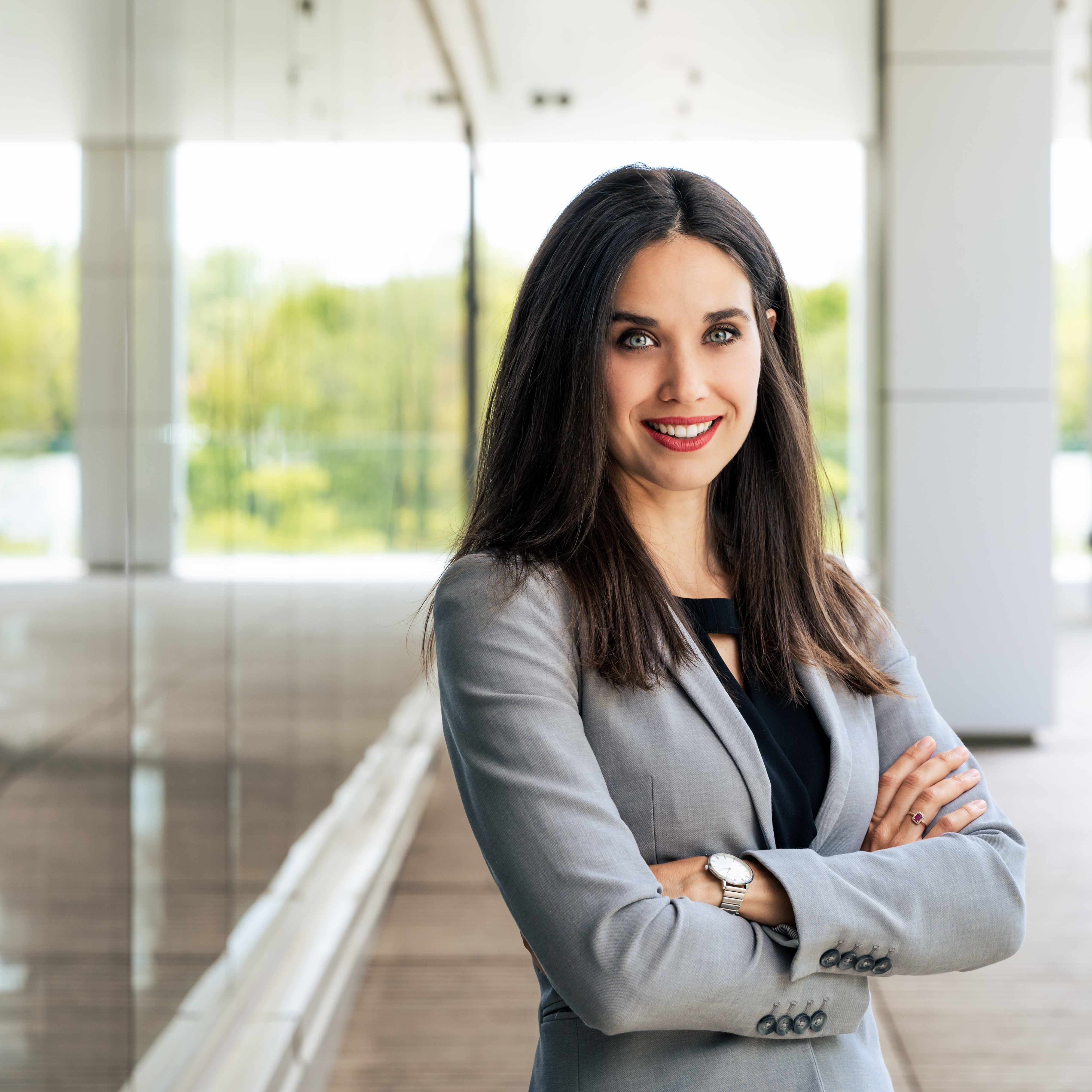 Erin Heilman is the Vice President of Sales & Marketing for Medisolv, Inc.