eCQM Reno: Creating the Program of Your Dreams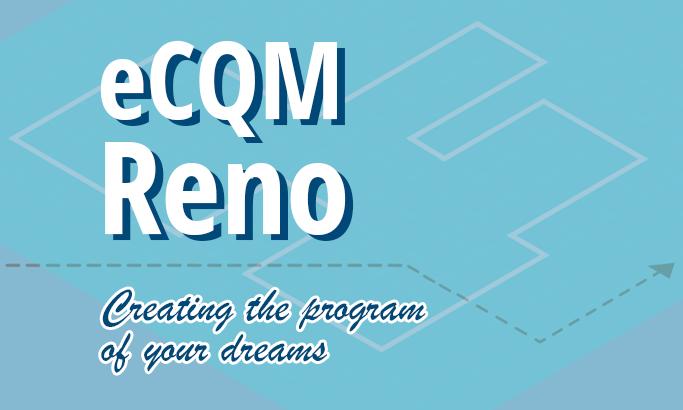 Do you watch home improvement shows? I'll be honest, I freaking love those things. What is it about Fixer Upper or This Old House that keeps us glued to the TV? It's probably the sense of satisfaction that comes during the before and after segments. In 30 minutes, I can go from a total dump to the house of my dreams - all while passively downing an entire bag of Cheetos.
But of course, real home improvements are different. They cost real time and money and require expertise. That's what I've been thinking about lately as I talk with my clients about their eCQM programs.

Each client's program is similar to a home reno - some need more work than others. Clients seem more concerned than ever this year because of the public reporting of eCQM data and more stringent CMS requirements.
I came up with an infographic to illustrate the types of client scenarios I run into. Which home reno does your hospital most resemble? Take a look at the punch list I've created for each scenario to make sure you are properly planning to create the eCQM program of your dreams.

eCQM Reno #1: Just Needs a Little TLC
Your eCQM program functions, but that's about all you can say. Your measures are pulling in numbers, but you can't really speak to the validity of the data. Some measures are more like an unfinished basement, the bones are there but not anything else.

Your program needs some TLC. It's time to spruce it up and pay attention to your measure performance. Let's finally figure out why that number is so low (because you know that's not accurate).

eCQM Reno #2: Adding an Addition
You've got a brand new eCQM you are bringing live and you are ready to get started.

You need a blueprint. Now is not the time to wing it. You need to formulate a comprehensive plan and follow the steps precisely to ensure you are satisfied with the results.

eCQM Reno #3: Complete Demolition
Oh, bless your heart. You've got a lot of work ahead of you. Your program has half built measures and inaccurate results. You're documenting important parts of the measure in free text fields. You've got a DIY project gone wrong.

You need help. It's probably time to bring in an expert to get you set up. Let's start fresh and create the program you've been dreaming about.

eCQM Reno #4: A Field of Dreams
You've got nothing but a little voice whispering to you that it's time to build your program. And it's up to you to decide what your end result will look like.

You need to start at the beginning and work your way carefully and methodically through all of the steps.
Well, I hope that was as fun for you to read as it was for me to create! Every day I work with clients who fall into these categories. There's no shame in whichever stage you're in, but now is the time to build the eCQM program of your dreams. Imagine how satisfied you'll feel once you've put in the work to transform your program. Best of luck on your journey and reach out if you need any help improving your program.

Looking to Improve your eCQMs?


Medisolv Can Help

This is a big year for Quality. Medisolv can help you along the way. Along with award-winning software you receive a consultant that helps you with all of your technical and clinical needs.

We consistently hear from our clients that the biggest differentiator between Medisolv and other vendors is the level of one-of-one support. Especially if you use an EHR vendor right now, you'll notice a huge difference.

We help troubleshoot technical and clinical issues to improve your measures.
We keep you on track for your submission deadlines and ensure you don't miss critical dates
We help you select and set up measures that make sense based on your hospital's situation.
You receive one consultant that you can call anytime with questions or concerns.

Here are some resources you might find helpful:
Alli Murray is a Senior Clinical Consultant at Medisolv, Inc.