eCQM Results: Key Takeaways from 2018 Reporting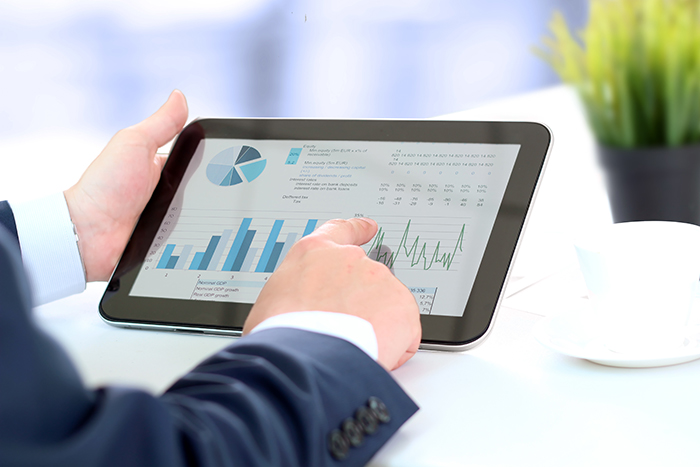 eCQM reporting for 2018: check! The reporting window has officially closed for eCQM submissions to the Hospital IQR program, and the moment of truth has arrived. How did your organization perform in 2018? Did your eCQM performance improve from 2017?
Now that Medisolv has completed eCQM submissions on our clients' behalf, we wanted to take some time to share the results with you.
Before we dive in, let's remember what CMS required for eCQM submission in 2018.
Hospitals were required to submit four of the available 15 eCQMs. Hospitals could choose to report data from any one quarter of 2018.

Submission Process
Let's review the actual CMS IQR submission process. Keep in mind that as a vendor, our process looks a little different than, say, if you were a hospital that was submitting to CMS on your own.
Below are the general steps that we take with each client.
Prep: Medisolv works with clients throughout the reporting year to help the client identify what data to submit (which measures from which quarter). Once a client authorizes Medisolv as a submission vendor with QualityNet, they can generate their EHR Certification ID with CHPL.
Snapshot: To take a snapshot of their data, clients can click the data submission snapshot button in our ENCOR software, which saves a copy of all eCQM data for the selected measures and reporting period. This data is then used for the QRDA file generation and submission to the various agencies, future data review and audit purposes if needed. After sending a snapshot, the client completes the Medisolv approval process, and the submission team receives an email for internal approval and production submission authorization.
Test: In addition to internal testing, Medisolv begins testing select client data by using the CMS testing environment.
Resolve: Medisolv reviews the test files and works on resolving any errors we find before beginning the actual process of submission.
Submit: Once the submission window opens up, Medisolv submits the files (now called production files) to CMS.
Resolve Again: Medisolv reviews the results of the individual client's submission and begins the process of resolving any additional errors. Sometimes the error is a technical error. In that case, Medisolv figures out where the error is and then applies the fix. Sometimes the error is a data error. When it's a data error, we work with the client to help identify what went wrong on the client side and help them to fix the issues.
Resubmit If Necessary: After all errors have been resolved, the client then takes a new snapshot and Medisolv resubmits the file to CMS.
Complete: This process continues until the files comes back as completely clean.

Now let's take a look at the submission numbers for 2018.
Submission Stats

Average Number of Measures Submitted Per Hospital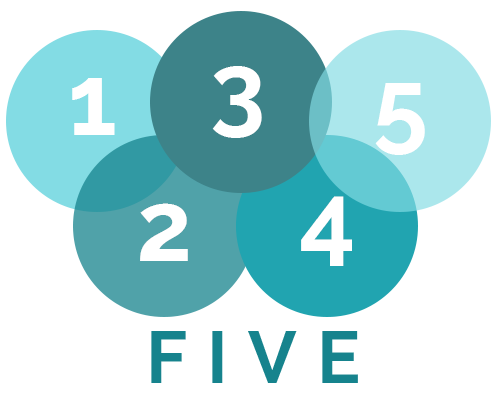 *Only four measures are required to be submitted to the CMS IQR program
Percent of hospitals submitting over the required number of measures



Top Four Submitted eCQMs
CMS
VTE-1 (68% of clients submitted this measure)
2. STK-2 (65% of clients submitted this measure)
3. STK-5 (52% of clients submitted this measure)
4. VTE-2 (45% of clients submitted this measure)

eCQM Performance Rates
We are incredibly proud of our clients who worked diligently to meet their eCQM requirements in 2018—not just for a successful submission, but also to improve the quality of care for their patients. We know that achieving these high rates of performance is not an easy feat. It is a year-round undertaking that requires time, organizational collaboration, patience (same days more than others…) and determination.
Below is a chart with the average performance rates of the eCQMs we submitted on behalf of our clients.
How does your eCQM data compare?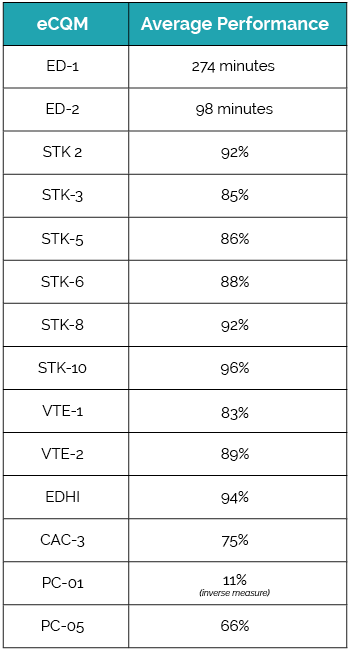 Big shout out to our clients who worked so hard to improve their performance while still meeting their eCQM requirements this year.
If you'd like to learn more about Medisolv and our software and services, reach out today. We have successfully submitted eCQM data to CMS on our client's behalf since the programs began in 2012. Feel good about your submissions and the accuracy of your eCQM data with Medisolv.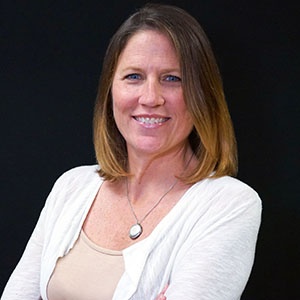 Kristen Beatson is the Director of Electronic Measures of Medisolv, Inc.