[Podcast] 2017 eCQM Reporting: A Plan for Hospital Success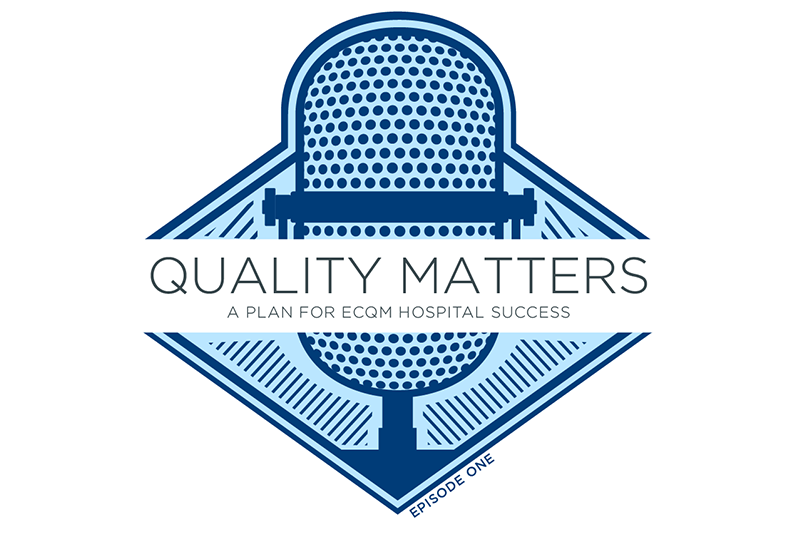 This week we release the very first episode of our new podcast called Quality Matters, a show for health care professionals working to improve the quality of care in a hospital setting.
It's the beginning of 2017 and it's time to put into action all of that great planning you did in 2016. What's that? You say you're behind? Well you're not alone! Not to worry, in this week's podcast Kristen Beatson, Director of Electronic Measures at Medisolv, talks to us about what has changed for eCQM reporting in 2017.
So if you haven't started planning for your 2017 eCQMs yet, sharpen your pencils 'cause it's about to get Quality nerdy up in here.
Who we talked to:
Kristen Beatson, RN, is a Registered Nurse and the Director of Electronic Measures at Medisolv. She has more than 15 years of experience in the Clinical Informatics field, including several years in the hospital environment as a Clinical Analyst managing and supporting advanced clinical application implementations. At Medisolv, she helps hospitals go from eCQM implementation all the way to successful submission and all of the painful steps in between.
What we cover:
Why do eCQMs matter and why hospitals should care
2017 eCQM requirements for the CMS Inpatient Quality Reporting (IQR) program
Evaluation of the recent CMS statement on the IQR program for 2016 and 2017
Critical Access Hospital requirements and how they differ
The Joint Commission's 2017 eCQM requirements for the ORYX accreditation program
Steps for the first year of eCQM implementation
Steps for the following years of eCQM maintenance
The biggest challenges hospitals will face with eCQMs in 2017
Resources:
CMS Statement: Click here to read.
A complete list of 2016 data submission timeframes is below:
March 13, 2017 deadlines:
EHR Direct or Data Submission Vendor (QRDA I or III) – 1/3/17 - 3/13/17
Qualified Clinical Data Registries (QRDA III) – 1/3/17 - 3/13/17
March 17, 2017 deadline:
Web Interface – 1/16/17 - 3/17/17
March 31, 2017 deadlines:
Qualified Registries (Registry XML) – 1/3/17 - 3/31/17
QCDRs (QCDR XML) – 1/3/17 - 3/31/17
eCQM 2016 Extended Deadline: "The extension is for the submission of electronic Clinical Quality Measure (eCQM) data for the 2016 reporting period, pertaining to the fiscal year (FY) 2018 payment determination. The deadline has been changed from Tuesday, February 28, 2017, to Monday, March 13, 2017, at 11:59 p.m. PT." – CMS
Medisolv's First Year eCQM Implementation Plan:

Medisolv's Yearly eCQM Plan: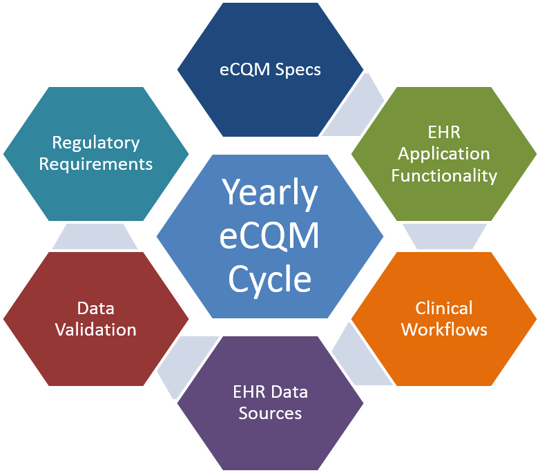 ---
On-Demand Webinar
Data Driven Patient Care: Using eCQM Validation for Performance Improvement
An eCQM process for your hospital
If you've already implemented eCQMs, but you aren't sure what to do next, this webinar is for you. Meet your regulatory reporting requirements and drive performance improvement activities at your hospital.
In this video you will learn about:
Common challenges facing hospitals during eCQM data validation.
Constructing a plan to improve your eCQM results.
Identifing common errors when performing eCQM data validation and recognize how to locate and address gaps in performance.
Identifing the requirements for regulatory programs requiring eCQM submission.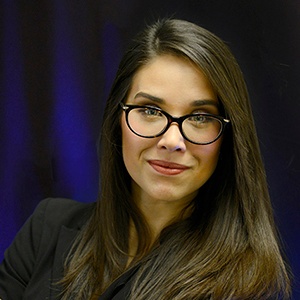 Erin Heilman is the Marketing Director for Medisolv, Inc.