Reading the Signs: A Glimpse into the Future of eMeasures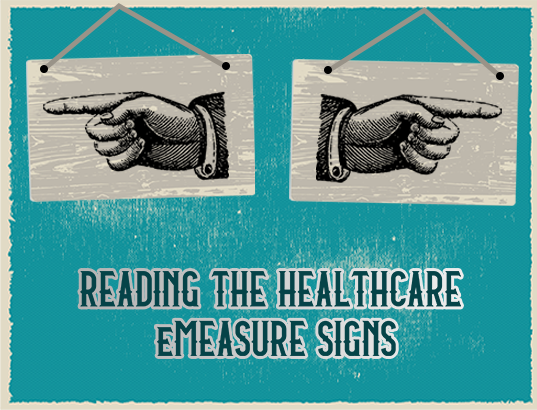 The future of electronic measure reporting has been uncertain to say the least. In the most recent IPPS Final Rule however, there are some interesting signs that eMeasures will be the future of healthcare quality measure reporting. Kristen Beatson, Medisolv director of electronic measures, gives us some insight into the future of eMeasures.

In an utterly ridiculous show I recently binge watched called Miracle Workers, two angels sent a sign directly to a woman on Earth pointing her to the man of her dreams. Have you ever experienced such a direct and clear sign like that? Perhaps while boarding a plane a raven swooped down and landed on the wing of the plane. If you're like me, you promptly turned around, walked out of the airport and took the train instead.
I'm guessing the signs in your life have been more subtle. A sudden feeling of uneasiness that influenced a decision you had to make. Or maybe after a few days of rain, you wake up to sunshine peeking out from behind the clouds and think "this is going to be a great day."
Perhaps you don't believe in signs at all, and instead rely solely on facts alone. The facts are, that the raven landed on the wing, the flight is on-time, the crew has arrived, and the plane is at the gate.
Whether you are a sign person or a fact person, I think we can agree that both serve a purpose in decision-making and can potentially drive action or inaction.
All this talk about signs and facts got me thinking about the evolution of hospital electronic measures, and the many confusing signs and facts along the way. I've spent the last nine years supporting hospitals as they implemented, maintained and improved electronic clinical quality measures (eCQMs) and objective measures in order to meet the requirements for CMS's Promoting Interoperability (PI) and Inpatient Quality Reporting (IQR) programs. Part of my job has also been to monitor emails, webinars, regulatory updates, proposed rules and final rules, and to interpret the signs and facts therein; which Google defines as:
SIGN: something regarded as an indication or evidence of what is happening or going to happen
FACT: a thing that is known or proved to be true
As a result of my work with hospitals and my on-going review of CMS's communications, I have come to the conclusion that the signs that CMS gives us should not be ignored.
So a few years back, when CMS announced that hospitals would be required to submit eight eCQMs for all four quarters of 2017, I was ecstatic. Finally, a definitive sign that we were headed for the next step in electronic reporting. The hospitals we support would have the opportunity to submit the measures they'd been working to implement and improve for the past six years. Many of these hospitals had gone from no or low performance rates in 2011, to close to or at 100% in 2017. I was ready, and our clients were ready for eMeasure reporting to become a reality.
And then, the fact that CMS can change their mind was made abundantly clear when they withdrew that requirement from the final rule and simplified it to four measures and one quarter; a fact that was well documented in that final rule (over and over and over again).
The years before and after 2017 have been riddled with signs…some of them indicative of progress, others, not so much:
New eCQMs
eCQMs retired
Stage 2 Meaningful Use (MU) announced
Stage 2 MU delayed
Stage 3 Promoting Interoperability (PI) (formerly MU) announced
Stage 3 PI delayed
2018 hybrid measure voluntary submissions
2019 no mention of the hybrid measure
Objective measures removed and then changed and then changed back and then more added and then points.
And can we just talk about the names for a minute? From EHR Incentive Program, to Meaningful Use, to Promoting Interoperability. (Say that three times fast).


What do all of these signs mean? It does seem like the agencies managing the eMeasures programs are frequently changing the rules and requirements, which gives the impression that they are disorganized and the future of e-measures is uncertain. I can understand why hospitals and healthcare professionals wouldn't take the eMeasure initiatives seriously.
However, there are two facts that I want you to consider:
In order to improve and evolve, changes need to occur, and we all know that's not easy. It takes patience and persistence. Think back to how challenging the first version of eCQMs were. Remember the HITSP spec? I still have nightmares about that document. Improvement requires change and change for the better is what we've seen over the past nine years.
The most important fact that I can share with you today is this: The purpose of the electronic quality measures is no different than the purpose of any other quality measure; to use clinical data (in this case, electronic data) to generate reports that are accurate, reflective of the care at your facility and can be used to IMPROVE the quality of care at your hospital.


In the 2020 IPPS final rule, there are a number of signs, subtle as they may be, that eMeasures are the future of quality measures. The signs I see are:
MANDATORY Hybrid Hospital-Wide 30-Day Readmission (HWR) measure submissions beginning July of 2023.
Hybrid Hospital-Wide Readmission measure results published on Hospital Compare.
MANDATORY submission of the eCQM Safe Use of Opioids - Concurrent Prescribing, beginning with the reporting year 2022.
Request for comments on future eCQMs (there are a bunch in the works).
Remove the option to attest for the PI program eCQMs starting 2023. All hospitals will be required to electronically submit eCQM data.

Last but not least, did you catch this?
Request for comments on "Including Medicare Promoting Interoperability Program Data on the Hospital Compare"


And not to confuse everything, but did you know that The Joint Commission's ORYX® program went rogue this year? Unlike CMS, they are keeping ePC-01 and have added a brand new eCQM in 2020, ePC-02.
Maybe you are looking at this list and thinking, "Kristen, most of those are just signs instead of facts. You said yourself that CMS changes their mind." Yes, you're right. CMS may change the requirements, but those changes are made in order to improve the process and measures, so that eventually, the requirements can be more stringent, the results can be published and more importantly, you feel confident in using those results to improve patient care.
The fact is, patient care is a priority and will always come first. I know that the Clinicians, Quality and IT teams have more important things to do than worry about mapping comfort measures to the correct SNOMED code, but I challenge you to take a step in the direction the signs are pointing. This year, move eMeasures up just a bit on your to-do list. In doing so, you'll be prepared for the future of eMeasures and more importantly, you'll improve the quality of care at your hospital in the process.
START IMPROVING NOW

Medisolv Can Help

Medisolv's Value Maximizer software, uses predictive modeling to forecast your future years payments in the CMS hospital quality programs. Our simulation guides your team on how to optimize your performance to maximize your reimbursements.

Here are some more resources you may find useful.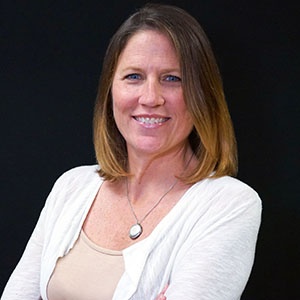 Kristen Beatson is the Vice President of Electronic Measures at Medisolv, Inc.