The History of Sepsis: 'I Rot'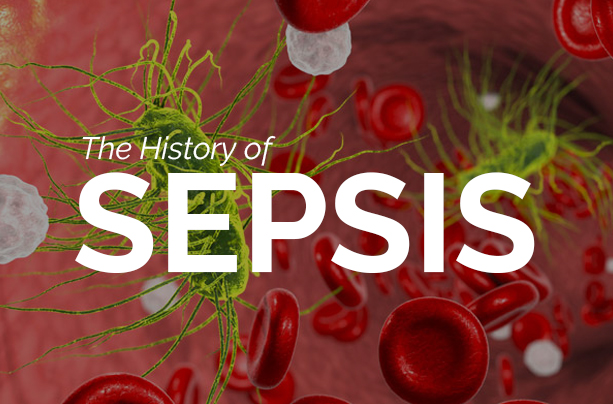 "Sepsis is an easy measure to abstract…" said no health care professional ever. In a previous post, we reviewed the many challenges and complications that come with reporting the sepsis measure. But how exactly did sepsis come to be in the first place? When and where did sepsis originate?
Today, we're going to take a look at how sepsis began, how it has progressed over time and where hospital performance for sepsis stands today.


Ancient Greece: The Start of Sepsis
Believe it or not, sepsis dates back over 2,700 years ago when it was first mentioned (medically) in the ancient Greek poems of Homer. In his poems he uses the word sepsis derived from the Greek word "sepo", which means "I rot."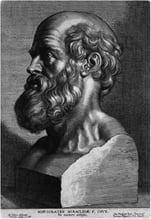 The term Sepsis was used in the writings of Hippocrates as well. He viewed sepsis as a dangerous biological decay that could potentially occur in the body.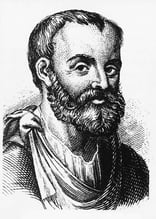 The Romans further developed theories on sepsis. One of the most well-known theories on sepsis came from the Roman physician Galen, whose techniques for wound healing lasted 1500 years. He believed that sepsis came from the production of invisible creatures that gave off fumes called "miasma."


1800s: A Deeper Look at Sepsis
Fast forward to the nineteenth century, the top physicians of that time shifted from understanding sepsis as created from internal decay to originating from a harmful microorganism.
Puerperal Sepsis (Childbed Fever)
Ignaz Semmelweiss, a physician from Vienna, contributed to a significant discovery about sepsis in the 1800s. He worked on a maternity ward where he noticed that there was a high rate of death from childbed fever, also known as puerperal sepsis. He also noted that women whose deliveries were assisted by midwives had a significantly lower rates of infection than those who were assisted by doctors. Doctors who had just been doing surgeries on other patients and then switched to delivering babies because… "a gentleman's hands are clean."1
After his colleague died from an infection acquired from an autopsy, Semmelweiss concluded that there was a connection between puerperal sepsis and the doctors who performed autopsies and immediately delivered babies. He instituted a hand washing policy. Even though the rates of puerperal sepsis reduced to below 3% as a result, he was heavily criticized by his medical colleagues of the time.
Wound Sepsis
Throughout the 1800s, germ theory was developed and largely accepted due to the works of Louis Pasteur and Robert Koch. This theory was pivotal for the understanding and treatment of sepsis.
Based on the work of his predecessors, Joseph Lister, a British Surgeon considered a "father of modern surgery," first began to use carbolic acid to sterilize surgical instruments and sterilize wounds. He was the first to theorize that wound sepsis occurred due to breaks in the skin as opposed to contagions in the air. By developing dressings with carbolic acid, Lister was able to reduce the amount of deaths that occurred in his hospital due to wound sepsis.


1900s: Defining Sepsis
It wasn't until the 20th century that we really gained clear definitions of the terms infection, sepsis, severe sepsis and septic shock.
In the 60s, the first septic shock management strategy was developed by Edward Frank, an American physician.
In 1991, the first sepsis conference was held to address the lack of consensus regarding the definition of sepsis, which created difficulty in sepsis diagnoses and treatment.
The conference concretely defined the terms sepsis, severe sepsis and septic shock.


2000s: Establishing Guidelines for Sepsis
10 years later, in 2001, several North American and European societies convened a second sepsis conference to further define the diagnostic criteria of severe sepsis and septic shock and to develop management guidelines. These guidelines were last updated in 2016.


Sepsis Today
In an effort to improve care for sepsis patients, CMS began requiring that hospitals collect data on the sepsis measure in October of 2015. And in July of 2018, Sepsis performance became public on Hospital Compare's website.
So how are hospitals doing with their sepsis care today? Take a look at the national average sepsis score below, which is based on data from the first quarter of 2017 through the second quarter of 2018 (March 2017- April 2018).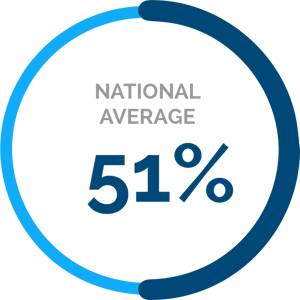 At the start of each new quarter, another quarter's worth of information is released on Hospital Compare and the oldest quarter is removed, so a full year's worth of data is published.

As you can see, achieving successful care for sepsis can be a challenging and frustrating task. But don't throw in the towel just yet. By sticking with it, being proactive and making sepsis performance improvement a priority, you'll start to see an improvement to your performance over time.
If your team could use help abstracting the sepsis measure, reach out today to learn how our software can simplify this process for you, and how our experts can guide you through everything you need to know to succeed with this measure and improve septic care for your patients.

Sources:
https://www.researchgate.net/publication/24184348_Sepsis_and_Septic_Shock_A_History
https://www.intechopen.com/books/sepsis-an-ongoing-and-significant-challenge/the-history-of-sepsis-from-ancient-egypt-to-the-xix-century
https://www.news-medical.net/health/Sepsis-History.aspx
https://www.ncbi.nlm.nih.gov/pmc/articles/PMC5512390/
https://acphospitalist.org/archives/2016/02/coding-sepsis-confusing-part-1.htm
---
On-Demand Webinar:

Conquering Sepsis: Best Practices for Improvement
Is your organization struggling to successfully report on the sepsis measure and improve sepsis performance?
In this free educational webinar, you'll hear from Beaufort Memorial Hospital whose sepsis journey began in 2006 and now has a sepsis performance of over 90%. We will share the specific actions Beaufort took to impact their performance and some best practices you can take back to your organization.
In this webinar you will:
Learn how Beaufort Hospital improved their sepsis performance to its current 91% rate
Understand the specific actions Beaufort took to impact their sepsis performance
Hear tips and best practices for sepsis success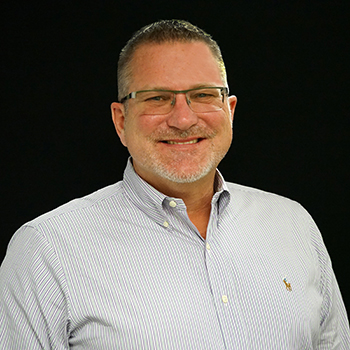 Brian Hill is the Vice President of Quality Measures at Medisolv, Inc.