So many deadlines, so little time. Are you having trouble keeping track of all the deadlines for the CMS Inpatient Quality Reporting (IQR) program? Get organized with a quick round of The Game of Submission Life!
Give the wheel a strong spin (*pause to stretch your strongest spinning hand/finger*) to see where your submission journey will take you. What twists and turns will you encounter on your way to submission success? Will you earn a little cash on the road? There's only one way to find out—buckle up and start your engine, folks!
To help you prepare for your Game of Submission Life road trip, below is a summary of the 2018 hospital IQR deadlines. Safe travels.
2018 HOSPITAL IQR DEADLINES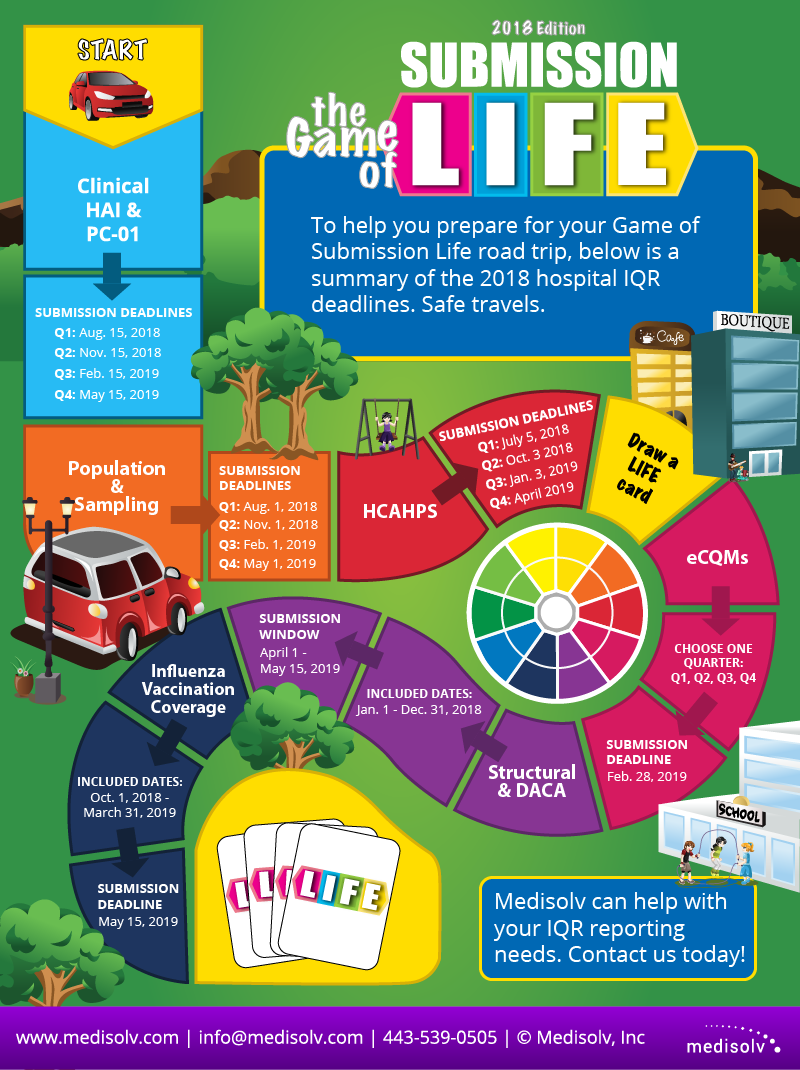 NOTES:
All dates are subject to change.
Data must be submitted no later than 11:59 p.m. PT on the submission deadline with the exception of HCAHPS, which must be submitted by 11:59 p.m. CT; validation medical records must be received by CDAC no later than 4:30 p.m. ET.
Validation for calendar year 2018 includes Q3 2017, Q4 2017, Q1 2018 and Q2 2018.
---
DOWNLOAD:
We gathered all of the important documents, standardized and simplified them and put everything in our 2018 Quality Reporting Bundle. This bundle includes:
CMS IQR Program

Reporting Requirements

Measure List

Deadlines

The Joint Commission ORYX® program


Reporting Requirements

Measure List

Deadlines

PLUS: An Acronym Reference Guide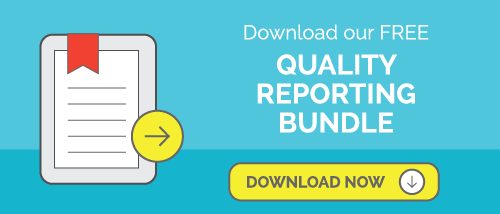 Tags:
Quality Reporting, Academy, IQR Program