5 Pro Tips for Quality Departments Facing an EHR Conversion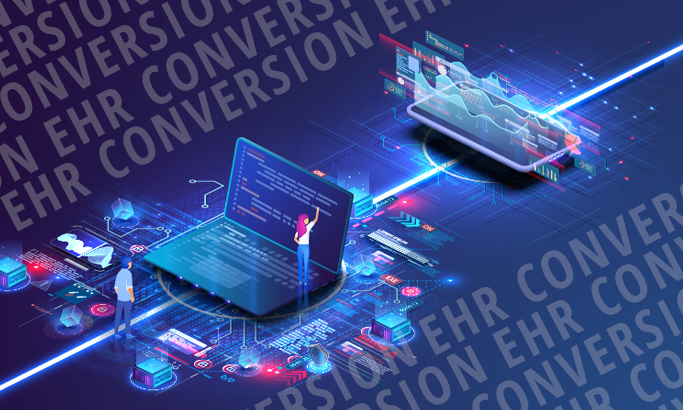 When healthcare organizations switch EHR systems, or dramatically upgrade their existing ones, they don't usually do it to make life easier for quality managers. They do it for strategic clinical, financial or operational reasons.
Yet, ironically, it will be up to the quality managers to figure out how to optimize those new or upgraded systems for quality measure collection and reporting purposes.
Quality managers and departments that haven't lived through an EHR conversion may be woefully unprepared for what's ahead.
5 Challenges Facing Quality Leaders During EHR Transition
EHR conversions require a major financial investment and undoubtably cause organizational disruption. When you consider the cost and the change necessary to make an EHR conversion happen, it's not a decision that most provider organizations take lightly.
Many different departments are involved in selecting a new EHR vendor. Of course, physicians, nurses, and IT are involved, but it's not always a given that the quality director is involved. Senior management may not realize that quality leaders often use a technology vendor, like Medisolv, to aggregate their data for quality improvement and reporting purposes. This process pulls data directly from the EHR, so it's critical that a quality leader is part of the EHR transition activities.
Here are five challenges quality directors may face when their organizations change EHR systems and a pro tip to mitigate the challenge:
Challenge 1: Data migration
Data migration is how historic and concurrent patient data is moved from the old EHR system into the new system without losing the data. That can be problematic because each EHR system is uniquely built according to the vendor's design. All EHR systems must meet a general certification regarding availability of functionality, but there's no standardization of healthcare terminology for clinical documentation between systems. Deciding what information needs to be migrated into the new EHR and understanding what options exist, to electronically or manually to migrate these data points, needs to be explored early in the implementation of new EHR technology. Clinicians and quality staff should be involved in this decision-making process.
Pro Tip:It's important to have a plan for data migration, knowing what and how much data will be needed in the new system. If it's a system upgrade from the same vendor, the vendor may do some or all of the data migration under contract. If it's a new vendor, that may happen at great expense or be left to your team. Quality managers will need to decide which historical data will be the most valuable to migrate and may need to plan for extra resources to manually enter some of that data into the new EHR.

Challenge 2: Simultaneous systems
It's possible that during a health system or medical practice merger, hospitals and physician offices may be on different EHR systems at the same time. If a quality director is responsible for extracting data from different EHR systems for enterprise-wide quality measures, it could present many challenges depending on the type of quality measures being reported. For instance, eCQMS (electronic clinical quality measures) would pose different challenges than abstraction of rCQMs (registry clinical quality measures).
Pro Tip: Most quality reporting programs define the number of eligible cases that would satisfy the data completion or submission requirements for the annual reporting period. By converting to a new EHR system early or late in the reporting period, an organization may be able to submit enough data from just one EHR system to comply with a program's requirements. Converting to an EHR in the middle of a reporting year will most likely require combining data from two disparate systems to meet calendar year reporting requirements.

Also see: MIPS 2021 Requirements


Challenge 3: Clinical documentation templates
I'm referring specifically to the templates in a new EHR system that clinicians fill in to document the care provided to their patients. Clinicians have grown familiar with templates in their legacy system, and quality directors have tweaked those templates to capture the data points they need to satisfy certain quality measures. Clinicians and staff will face challenges documenting patient visits using unfamiliar templates, which will likely require customization to capture the data that quality measures require. "Out of the box" template designs may fail to include the capture of relevant data points.
Pro Tip: Quality managers should work with their clinicians and IT departments, when they build out their clinical documentation templates in the new EHR system, to make sure they capture the data elements needed for quality measures. Clinicians will then need to be trained on how to use those new templates correctly.
Challenge 4: Usability and workflow
How easy is it for clinicians and staff to document care in the new EHR? The templates may be there, but there is a learning curve before everyone adjusts to a different system. Staff workflow may need to be adjusted based on the visit documentation flow in the new EHR. Is the data that's usually captured on intake by the Medical Assistant or nurse still the same or has it changed? The workflow and documentation need to be efficient and result in the capture of the needed information with the least clicks and with the most clarity. If the workflow and documentation process isn't user-friendly and intuitive, the quality manager will be challenged to get the information they need to capture, collect, and report quality measures with ease.
Pro Tip: Like clinical documentation templates, collaboration is key for addressing usability and workflow issues. Quality departments need to collaborate with their IT departments to work out many usability or workflow issues before the go-live date. It's better to know how to use the EHR to document the needed data right away, so those workflows can be designed for the new system prior to go-live.

Challenge 5: Data mapping and coding
Each data element that is required to satisfy the quality measure specifications must be mapped to specific codes by the IT department so that the right data is captured. Specifications and codes can change on an annual basis. Having IT staff, who understand the new system, working together with quality staff, who understand the measures, will smooth the transition.
Pro Tip: Mapping and coding are all about testing and retesting before the go-live. Are the right codes mapped to the right data elements, so they can be pulled into the right quality measures? It's better for quality departments to identify data capture issues early, rather than facing submission deadlines with insufficient data to report, to comply with performance measurement for reimbursement purposes.
Faced with these five challenges created by an EHR conversion, quality directors need to have an EHR conversion plan to guide them through the process successfully. It's not that the solution to each of the challenges are that complicated or complex. It's that quality directors must prepare for the challenges and have plans in place to mitigate them, so that delays in collecting and reporting quality measures are minimized.
The best advice for quality managers and departments to have a smooth EHR conversion is to understand the common challenges, communicate your needs, create a plan to address the work ahead, and expect the unexpected. For an organization that has been using an EHR for years, the good news is that it's a much shorter leap to a new EHR system than that first EHR go-live from paper charts. Plan for success!
Related: Learn more about Medisolv's regulatory compliance solutions that support the integration of multiple EHR systems.


Looking to Improve your eCQMs?




Medisolv Can Help

This is a big year for Quality. Medisolv can help you along the way. Along with award-winning software you receive a consultant that helps you with all of your technical and clinical needs.

We consistently hear from our clients that the biggest differentiator between Medisolv and other vendors is the level of one-of-one support. Especially if you use an EHR vendor right now, you'll notice a huge difference.

We help troubleshoot technical and clinical issues to improve your measures.
We keep you on track for your submission deadlines and ensure you don't miss critical dates
We help you select and set up measures that make sense based on your hospital's situation.
You receive one consultant that you can call anytime with questions or concerns.

Here are some resources you might find helpful:
Blog: "New eCQM Goals for the New Year"
Blog: "How to Implement they Hybrid Readmission Measure"
Blog: "How CMS will Calculate Your 2021 Star Ratings"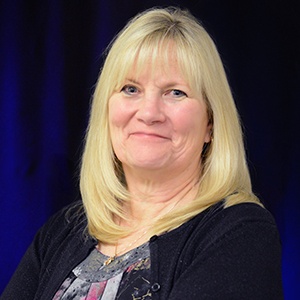 Denise Scott, Director of Ambulatory Services, brings decades of experience in healthcare and HIT implementation and optimization to Medisolv. Prior to joining Medisolv, Denise was a Director of Quality, Informatics and Clinical Integration for two large medical groups in Massachusetts and the former Manager of HIT Services at Masspro. Denise is a subject matter expert on workflow redesign, quality improvement using technology, and is board certified in Nursing Informatics.