8 Things Quality Directors Need to Know About Future Outcomes-Based Quality Measures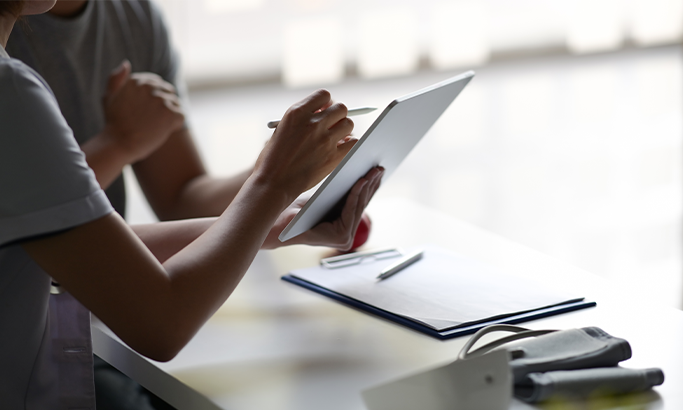 How medical care is provided and paid for in the future will be all about outcomes and very little about structures and processes. It won't be about whether you prescribed a beta blocker to a heart attack patient; it's whether the patient took the beta blocker and you helped prevent another heart attack.
As a result, most, if not all, quality measures in the future will be patient centered and outcomes based. Tracking outcomes measures will become an increasing part of quality leaders' day-to-day responsibilities—and one that forward-looking leaders should be preparing for now.
How do you prepare for that future without knowing exactly what those new outcomes measures will be, while, at the same time, mastering the collection and reporting of existing quality measures at your day job?
Thankfully, four researchers from CMS recently published a framework that will guide the development of patient-centered outcomes measures in the future. Think of it as CliffsNotes for quality directors.
The researchers published their framework in February in the American Journal of Managed Care. You can download the framework here.
It's important to note that process measures are not going away, and they will continue to play a role in quality improvement programs. As a quality leader, process measures will remain a part of your day-to-day work—but soon, patient-centered outcomes measures will take the spotlight.
8 Attributes of a Good Outcomes Measure
An ideal patient-centered outcomes measure in a value-based care model in the future must have the following eight attributes, according to the CMS researchers. A measure must be:
Clinically relevant

Meaningful to patients

Actionable

Inclusive of important patient populations

Feasible to observe from available data in a reasonable time frame

Associated with important long-term outcomes

Associated with cost savings

Minimizes reporting burden on providers and patients
The Measure of a Measure is Data
For quality directors looking at that list of eight characteristics of an effective patient-centered outcomes measure, you're probably thinking that everything on the list makes a lot of sense. And it does. But then, reality sets in.
The responsibility for collecting the data that demonstrates that a measure meets those criteria, or that your hospital or health system is using a measure properly, likely will fall on you and the people in your quality department.
For example, according to the framework, to be clinically relevant a new measure must capture outcomes that are included in a published core outcome set—in other words, a consensus-based minimum set of outcomes that should be measured and reported in all clinical trials. Does your system do that?
Or, per the framework, to be inclusive of important patient populations, a new measure must capture data from covered patient populations or important subpopulations. Can your system create specific populations to use for your framework? That's especially critical given the big health disparities and inequities exposed by the COVID-19 pandemic.
My guess is the "minimizes reporting burden" attribute caught your eye. You're likely saying, hey, it's about time! But it will be up to you to prove with data that a new measure isn't burdensome and that it may, in fact, replace an existing and more burdensome measure, according to the framework.
So, the time to start thinking about all this is now. The framework is telling you the eight things you need to know about future patient-centered outcomes measures.
Medisolv on Outcomes Measures
Here at Medisolv, we've been thinking a lot about it, too. For example, we published a blog post last August that existentially asked where good quality measures come from. Our question sprang from research that said about two-thirds of the quality measures CMS uses in its performance-based payment programs go unused. They are either in development, retired or scrapped before being used.
Always ahead of the curve, Medisolv CEO Dr. Zahid Butt, who authored that blog post, ended his piece with a call to action to develop "properly risk-adjusted, meaningful outcomes measures that can leverage the rapidly evolving digital infrastructure without adding a data collection burden on already overstretched providers."
He went on: "While structure and process measures are important, patients value outcomes most. As an industry, outcomes are the standard we should hold ourselves to."
The future is value-based care and reimbursement, and both will be measured and improved by patient-centered outcomes measures. While process measures aren't going anywhere, consider this blog post a sneak preview of how you'll be spending more of your time in the future as a quality director.
Related: Learn more about Medisolv's clinical workflow analysis and data validation support services for hospitals and health systems.
Stay Ahead of the Quality Curve

Medisolv Can Help

This is a big year for Quality. Medisolv can help you along the way. Along with award-winning software you receive a consultant that helps you with all of your technical and clinical needs.

We consistently hear from our clients that the biggest differentiator between Medisolv and other vendors is the level of one-of-one support. Especially if you use an EHR vendor right now, you'll notice a huge difference.

We help troubleshoot technical and clinical issues to improve your measures.
We keep you on track for your submission deadlines and ensure you don't miss critical dates
We help you select and set up measures that make sense based on your hospital's situation.
You receive one consultant that you can call anytime with questions or concerns.

Here are some resources to help you get started: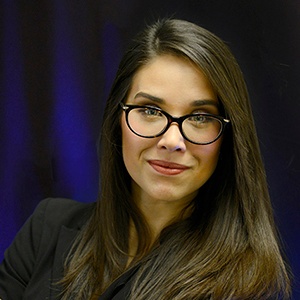 Erin Heilman is the Vice President of Marketing for Medisolv, Inc.