5 Podcasts For Healthcare Leaders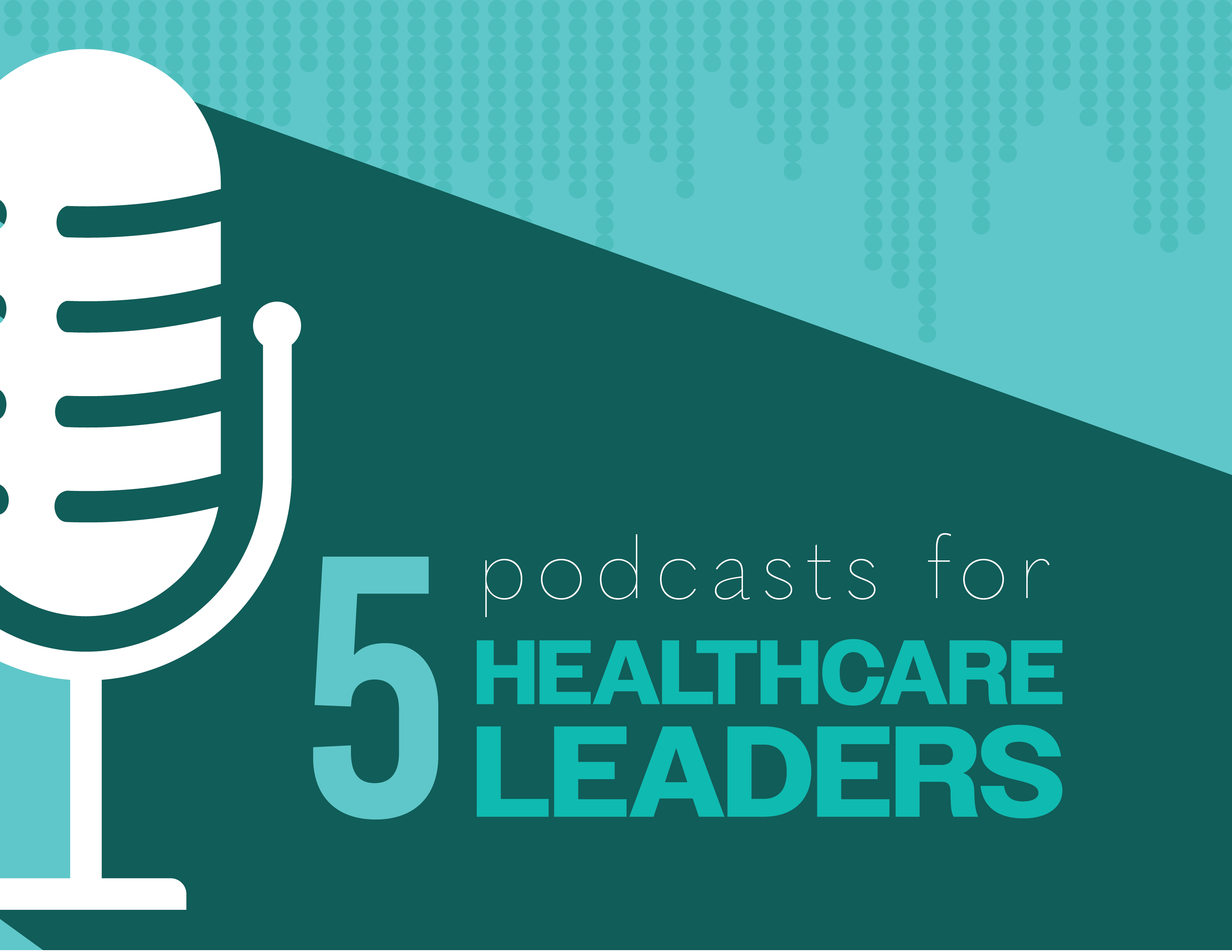 Do you listen to podcasts? Nowadays you can find a podcast for every special niche you can think of including, you guessed it, healthcare IT. Podcasts can be a great way to stay up to date on the latest trends, gain fresh perspectives, and hear from thought leaders. You can pop one on while driving or, if you're like me, you can listen while doing chores which makes the miserable slightly less so.
Below we've put together a list of five podcasts that you might be interested in. From innovative approaches to patient care and transformative healthcare policies to discussions on the intersection of technology and medicine, these podcasts cover a diverse range of topics that are shaping the future of healthcare.
I'm curious. What would you want to hear in a podcast for people in the healthcare quality space? Someone to go over every single proposed and final rule? Someone to cover best practices for improving quality performance? Interviews with quality leaders at hospitals throughout the country talking about best practices or opinions on quality reporting requirements? I'd love to hear your suggestions below.
Without further ado, here are a few podcast recommendations to inform and inspire you on your healthcare leadership journey.
1. HIMSSCast from the HIMSS Media editorial team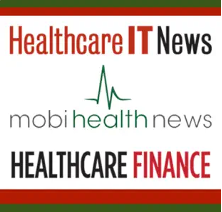 About HIMSSCast: HIMSSCast is a podcast produced by the HIMSS Media editorial team behind Healthcare IT News, MobiHealthNews, and Healthcare Finance News. In each episode, editors are joined by special guests from around the health tech industry to discuss major news stories or trends in the space. The aim of the show is to add depth, analysis, and color to our ongoing coverage of the digital health, health tech, and healthcare finance realms, as well as to facilitate lively conversations about hot health tech topics.
The Reviews: "Timely, insightful and empowering! Whether you're well established as a healthcare innovator, or just getting started as a catalyst for change - this is a must-listen podcast for you! [Host] Jonah [Comstock] and the entire HIMSS Media team do an incredible job leading conversations that cover a huge breadth of topics with leaders who've actually experienced success themselves. Highly recommend listening and subscribing!"
Why You Should Listen: If you're a healthcare professional or tech enthusiast looking to stay informed and engaged in the dynamic world of health technology, HIMSSCast is your ear to the ground for all major news stories in the healthcare industry. The Healthcare Information and Management Systems Society (HIMSS) is widely recognized as THE global thought leader in health IT, and this podcast promises to be your gateway to in-depth discussions on the latest news, trends, and innovations in the healthcare technology and finance sectors.
About The #HCBiz Show: A practical podcast on the business of healthcare with hosts Don Lee, President of Glide Health IT LLC, and Shahid Shah, CTO, EiR, and CISO. The premise behind #HCBiz is that we can't "just innovate." Sure, you may have a great idea, an all-star team, and execute flawlessly, but if you don't understand the complex dynamics of the healthcare business, you'll never get traction. Don and Shahid identify the issues that impede change, explain why they exist, and find ways to work with them, through them, or around them. In short, they'll help you create space for innovation in healthcare through technology and workflow. They also explore health policy, administration, and the psychology behind it all. Finally, they help you align your ideas to business incentives, market them to healthcare leaders, and get the sale.
The Reviews: "Great show! Don and Shahid, hosts of the #HCBiz Show! highlight all aspects of digital health and more in this can't miss podcast! The hosts and expert guests offer insightful advice and information that is helpful to anyone that listens!"
Why You Should Listen: Don't be fooled by the description, while they may talk about marketing and sales, this podcast does well at covering the topics we healthcare quality leaders care about most. Whether you're an established healthcare innovator or want to get more involved with solving some of healthcare's most pressing issues, this podcast is for you. Don and Shahid lead conversations that cover a large breadth of topics in the healthcare tech and business world. Focused on the ins and outs of building a thriving healthcare ecosystem, this podcast is a great place to dive deep into the complexities of the industry so you can continue to innovate through technology and workflow.
3. Data Book with Samara Rosenfeld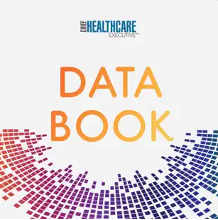 About Data Book: Data Book spotlights the best stories and insights in healthcare technology. Big data and artificial intelligence are changing medicine and the world, but innovation also brings grave cybersecurity concerns. Every other week, this Chief Healthcare Executive podcast explores the people and plots behind the health-tech evolution—and the solutions to its problems.
The Reviews: "Insightful. Plenty of health IT podcasts out there, but this is the only one to engage the audience with high-caliber storytelling, which is sorely needed in this data-driven industry. The hosts do a great job offering valuable insights from history and offering commentary on current events. Plus, the interviews are usually legitimate leaders in the space. 5 stars."
Why You Should Listen: Technology is always changing and sometimes it feels like it's impossible to keep up. Data Book is your one-stop shop for all things healthcare technology, taking on the grunt work of the research for you. Discussing evolving technology and the problems that come with it, host Samara Rosenfeld provides a fresh perspective on this changing world so you can stay up to date on the most recent tech trends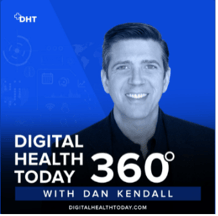 About Digital Health Today 360°: Digital Health Today 360° features innovators, leaders, and pioneers reshaping health and wellness. From patients and clinicians to inventors and investors, Dan speaks with guests from around the world to share their insights, experiences, and knowledge from the front lines of health tech innovation.
The Reviews: "A 'must' for innovators. Kendall does a great job of finding and interviewing people doing important work in healthcare innovation. A "must listen" for those interested in improving medical care."
Why You Should Listen: While the main focus of this podcast is digital health, Dan Kendall, a veteran in healthcare product development, sales, and marketing, goes much deeper. Kendall dives into the worlds of program implementation, challenges in emerging markets, and the impact of social determinants of health on patient outcomes. Offering perspectives reflecting a wealth of experience and fresh ideas for the world of healthcare, this podcast is certainly one to keep on the radar.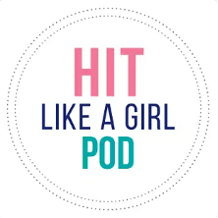 About HIT Like a Girl Pod: The HIT Like a Girl Pod mission is pretty simple: to celebrate women leaders in healthcare and health IT. HIT Like a Girl advocates for and creates more paths to leadership positions for girls and young women to follow, while helping women feel supported, uplifted, recognized, appreciated, and rewarded for their professional contributions.
The Reviews: "Fantastic podcast for everyone in HIT. I love the hosts and guests they bring. There is always at least one great nugget of info (if not more) on each show. I love being able to learn from these fantastic women leaders."
Why You Should Listen: With over 250 episodes, this podcast highlights the women movers and shakers in healthcare and healthcare IT. Whether you want to learn more about growing into leadership, the healthcare industry, or just want to connect with a network of like-minded women, HIT Like a Girl Pod is a great place to get started!
More Stories to Inspire You
Need more leadership inspiration? At Medisolv, our clients love sharing how they've overcome common workplace challenges in their roles as healthcare quality leaders. Check out some of their stories now:
Medisolv Can Help

Along with award-winning software, each client receives a dedicated Clinical Quality Advisor that helps you with your technical and clinical needs.

We consistently hear from our clients that the biggest differentiator between Medisolv and other vendors is the level of one-of-one support. Especially if you use an EHR vendor right now, you'll notice a huge difference.

We help troubleshoot technical and clinical issues to improve your measures.
We keep you on track for your submission deadlines and ensure you don't miss critical dates.
We help you select and set up measures that make sense based on your organization's situation.
You receive one advisor that you can call anytime with questions or concerns - no limit on hours.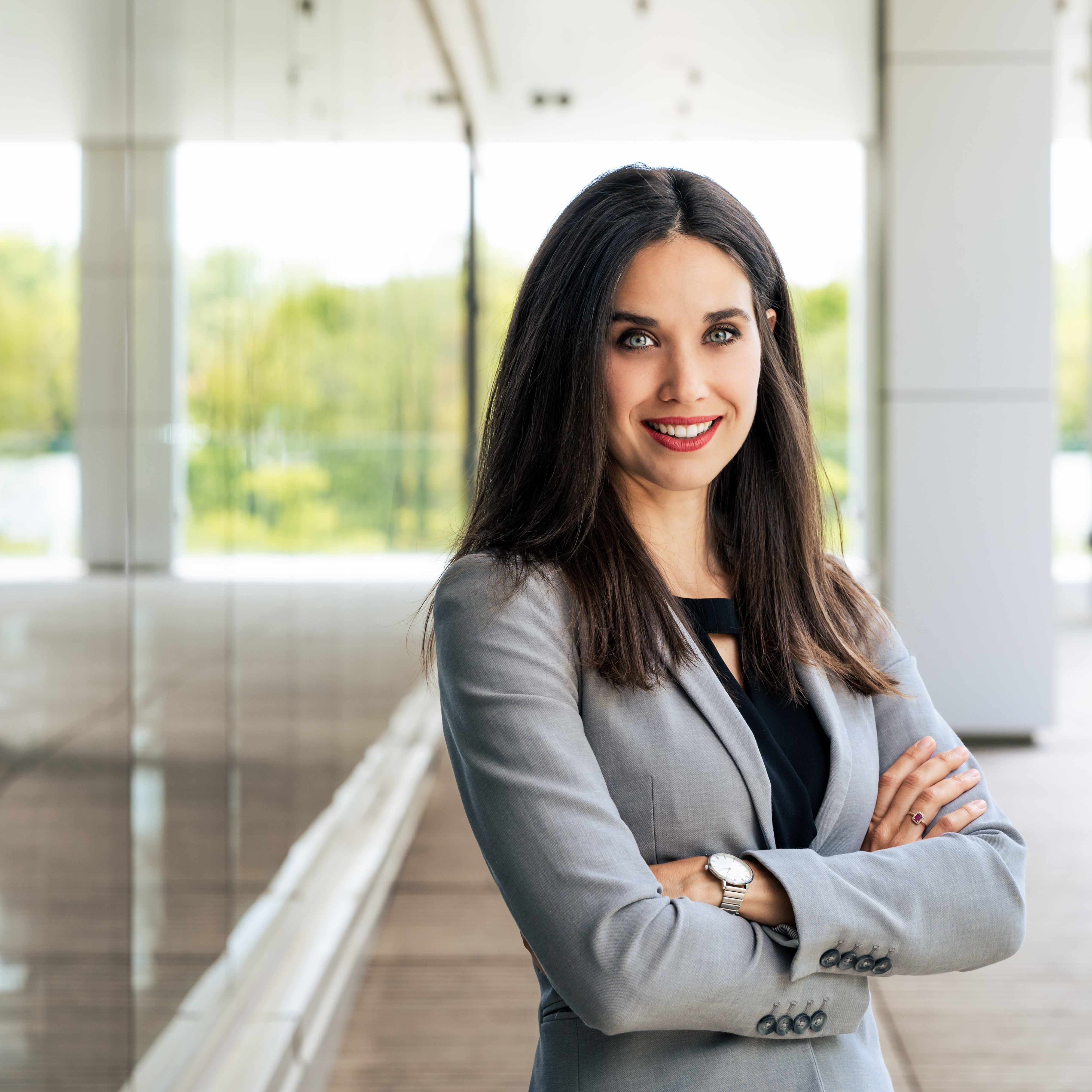 Erin Heilman is the Vice President of Marketing for Medisolv, Inc.