Medisolv Approved as a 2020 MIPS Qualified Registry for the Quality Payment Program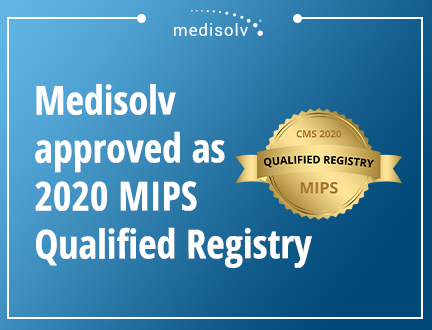 Columbia, MD, March 4, 2020 — Medisolv, Inc., a recognized leader in quality management solutions, has been approved as a Centers for Medicare & Medicaid Services (CMS) Qualified Registry for the 2020 Merit-based Incentive Payment System (MIPS) performance period.
MIPS, under the Quality Payment Program, streamlines the various physician reporting programs into one comprehensive program with the goal of improving physicians' quality of care.
As an approved 2020 Qualified Registry, Medisolv can continue submitting data for all MIPS Electronic Clinical Quality Measures (eCQMs) and supported MIPS CQMs (formerly Registry measures) on behalf of both individual and group clinicians.
In 2020, eligible clinicians are required to submit measures in four MIPS categories: Quality, Improvement Activities, Promoting Interoperability and Cost. Depending upon their final MIPS score from CMS, clinicians will receive either a penalty or an increase to their 2022 Medicare reimbursement fee schedule.
"We are proud to continue supporting clinicians with their quality reporting for MIPS," said Dr. Zahid Butt, chief executive officer of Medisolv. "Our MIPS package was designed to give clients extensive and complete reporting guidance and includes advanced software functionality paired with dedicated clinical experts who help our clients maximize reimbursement potential.
For more information about Medisolv's quality management solutions, visit: https://medisolv.com/producats/encor-quality-reporting-software/.

ABOUT MEDISOLV

Medisolv is the leading healthcare quality data management company. Their all-in-one quality management software, ENCOR, provides tools that help healthcare organizations with core measure abstraction, electronic measure capture in the hospital and ambulatory settings, data aggregation from multiple sources and submission to various reporting entities including CMS, TJC, other payers, state entities and reporting organizations such as ACOs.

ENCOR is 2015 Edition ONC certified for all ambulatory and hospital electronic clinical quality measures (eCQMs) and Medisolv is a 2020 CMS approved MIPS Qualified Registry. Medisolv is an acceptable ORYX® vendor for The Joint Commission.

For more information about Medisolv, visit www.medisolv.com.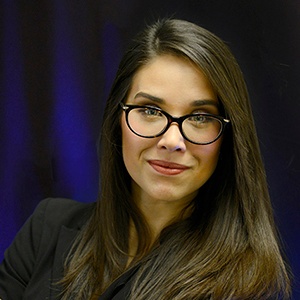 Erin Heilman is the Marketing Director for Medisolv, Inc.