[E-Book] Hybrid Readmission Measure Implementation Guide
2021 is a year of significant change for electronic measure reporting. One of the biggest unknowns for hospitals is the new Hybrid Hospital-Wide 30-Day Readmission measure. CMS has decided that the hybrid readmission measure will be voluntary in 2021 and 2022, but mandatory in 2023. Results from your submissions will be posted to Hospital Compare.
The crazy thing about this measure is that you won't know your performance until after CMS calculates your rate. The hybrid readmission measure combines claims and electronic data and is then risk adjusted to account for your particular population.

Why is this important? It's important because you do have some measure of control over your results. As long as you are monitoring and improving your electronic data, you can be confident that CMS will give you a fair rate.
With that in mind, it's important that you start monitoring and improving your electronic results now so you are fully prepared for the 2023 requirement. So, we've created an implementation guide to help get you going.
This eBook explains:
What a hybrid measure is made up of
How to read the Hybrid Hospital-wide 30-day Readmission measure specification
The requirements for implementing the hybrid readmission measure
The timelines for reporting the hybrid readmission measure to CMS
| | |
| --- | --- |
| | |
Medisolv Can Help

This is a big year for Quality. Medisolv can help you along the way. Along with award-winning software you receive a consultant that helps you with all of your technical and clinical needs.

We consistently hear from our clients that the biggest differentiator between Medisolv and other vendors is the level of one-of-one support. Especially if you use an EHR vendor right now, you'll notice a huge difference.

We help troubleshoot technical and clinical issues to improve your measures.
We keep you on track for your submission deadlines and ensure you don't miss critical dates
We help you select and set up measures that make sense based on your hospital's situation.

Here are some resources to help you get started:

On-Demand Webinar: "New eCQM Requirements for the 2021 IQR Program"
On-Demand Webinar: "eCQMs 101: Getting Started with Electronic Measures"
Blog: "How to Implement the Hybrid Readmission Measure"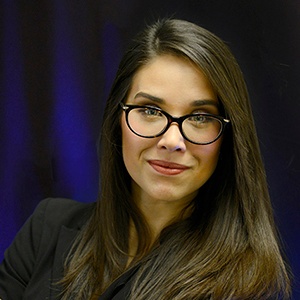 Erin Heilman is the Vice President of Marketing for Medisolv, Inc.