New eCQM Goals for the New Year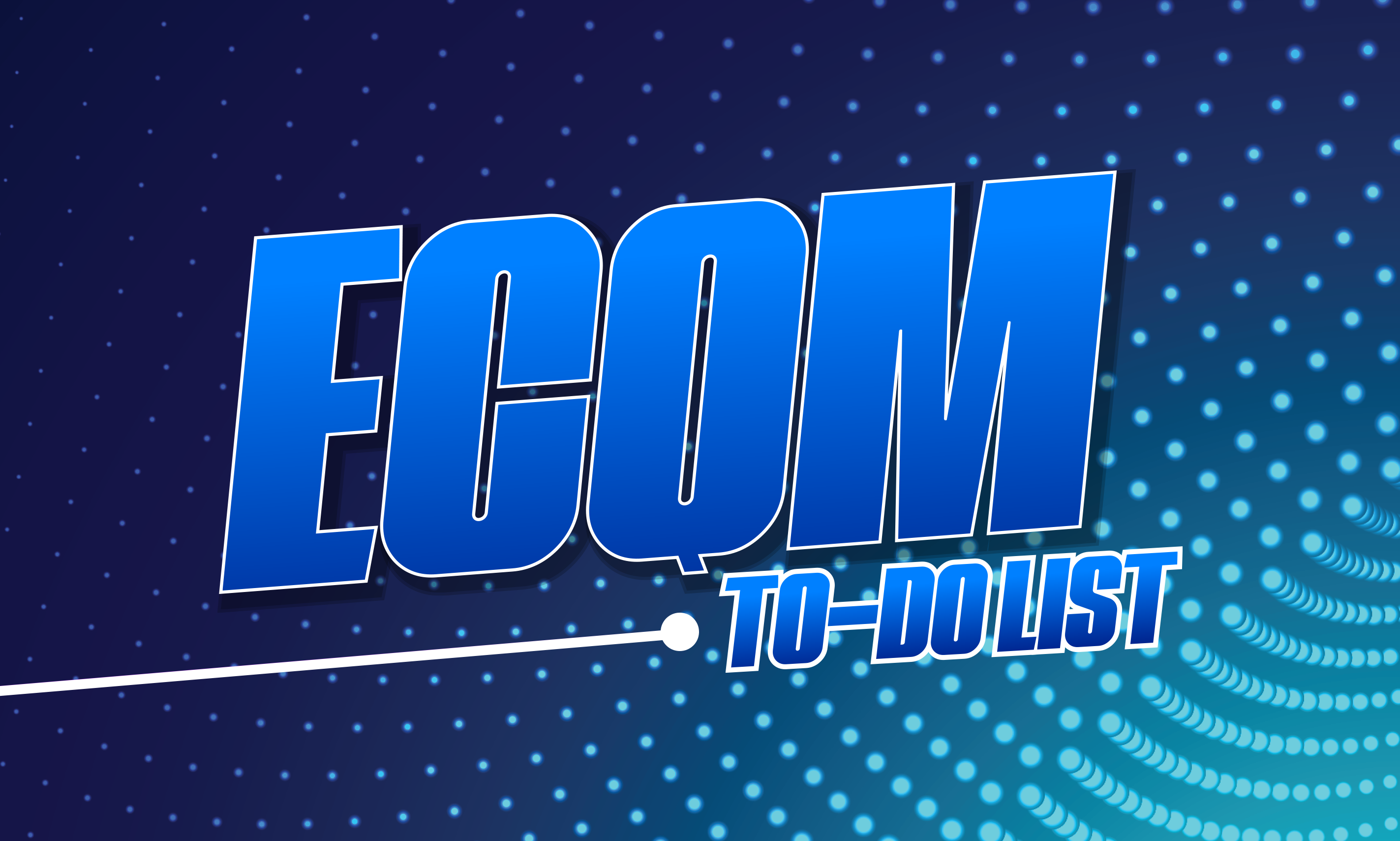 eCQM monitoring and improvement requires dedication and lots of advanced planning. You should do a full review of the annual eCQM updates each year. To help you with this task for the new year ahead, we've put together a to-do list which will get you ready and organized.
In the world of Electronic Clinical Quality Measures (eCQMs), we like to plan ahead. Why?
At Medisolv, we have an obligation to get an early start so that our clients can be ready for each reporting year that begins in January. If you've participated in any of our eCQM webinars, you've probably heard us talk about the "annual cycle" of electronic measures.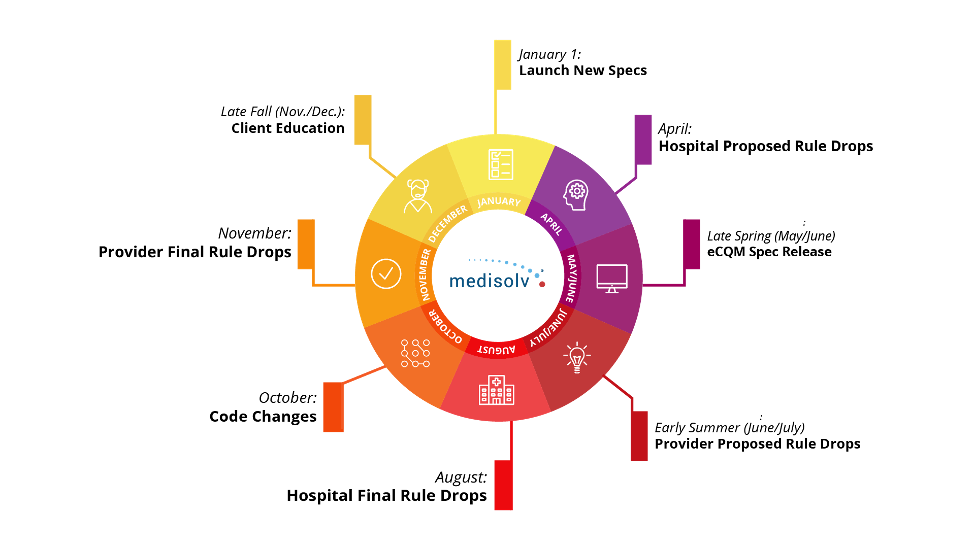 Also see: The Annual eCQM Cycle
The cycle starts for us in the fall, with a full review of upcoming regulatory requirements, new eCQMs, measure specification changes, value set changes, code changes … the list goes on and on. In the spirit of the New Year, let's start fresh and create some new goals for 2021. Out with the old, in with the new.
So where are you with your eCQM planning? Maybe you haven't started, or maybe you're still trying to complete your 2020 submissions and haven't had time to think about 2021. Well don't worry, you have time to catch up, but if you want to ensure complete and accurate results (and maybe even get your submissions done earlier next year!) I'd suggest you review our (super-secret) eCQM New Year to-do list:
Hopefully this list sheds some light on the reasons you should get started early! If you've been involved with improving your eCQM performance at your hospital, these items won't surprise you. If this list makes you sweat a bit, don't panic. There's plenty of time, but I do suggest you get started now. An earlier start will give you time to implement, validate and maintain your measures in advance of the end of the submission window, and along the way, you'll be able to improve your results as well.
If you want to have good results that accurately reflect the care you're providing at your facility, if you want to have a successful submission, if you want to use your results to positively impact patient care, you're going to need to make sure you have the processes in place to carry-out and complete an annual eCQM cycle.
| | |
| --- | --- |
| | Download and print our eCQM New Year To-Do List [PDF] |
Set your new goals for the new year.

Medisolv Can Help

Medisolv is an industry-leading quality management company that assists hospitals every year with their annual eCQM process. Talk to us today about our eCQM software and services.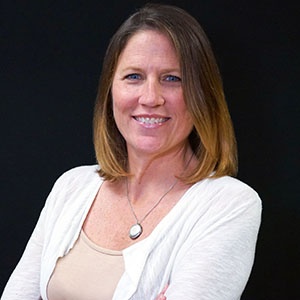 Kristen Beatson is the Director of Electronic Measures of Medisolv, Inc.