Five Tactics to Improve Your Star Rating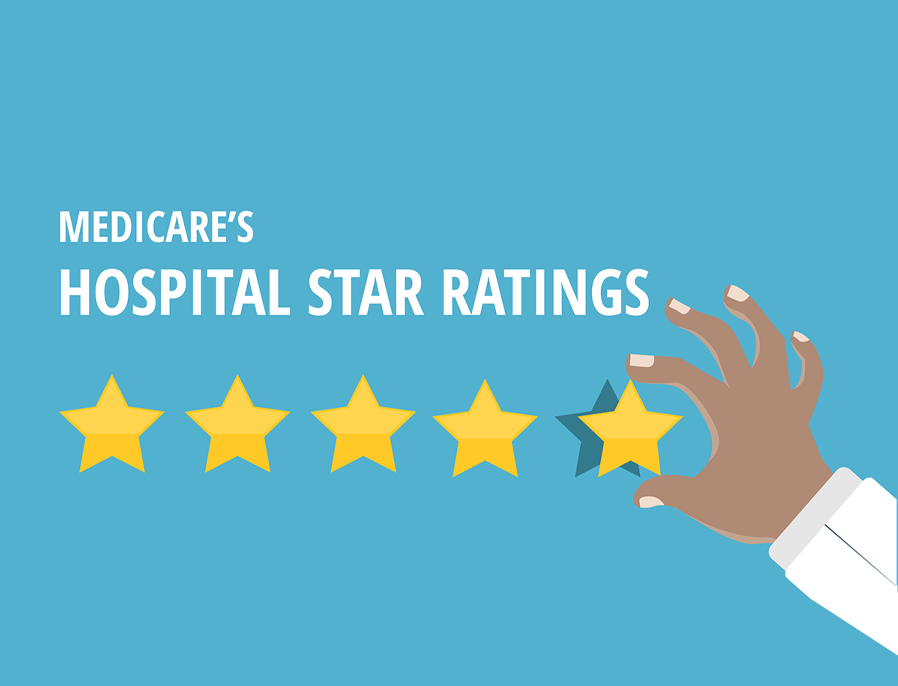 Medicare's Hospital Star Ratings system rates more than 4,000 hospitals on their quality performance on a scale of one to five, with five being the best score. These Star Ratings are found on the Hospital Compare website which is public facing to consumers. The Hospital Star Ratings are calculated using data from 54 quality measures across seven categories:
| | | |
| --- | --- | --- |
| Category | Percent of total score | No. of measures in category |
| Mortality | 22% | 7 measures |
| Safety of Care | 22% | 8 measures |
| Readmission | 22% | 8 measures |
| Patient Experience | 22% | 10 measures |
| Effectiveness of Care | 4% | 10 measures |
| Timeliness of Care | 4% | 6 measures |
| Efficient Use of Medical Imaging | 4% | 5 measures |

The measures in the seven categories include quality measures for both inpatient and outpatient care, many of which are also included in the CMS Hospital Value-Based Purchasing (HVBP) program, Hospital Readmission Reduction Program (HRRP), the Hospital Acquired Conditions Reduction Program (HACRP) and the Hospital Outpatient Program (HOP).
The Hospital Star Ratings system has received a lot of criticism over the years. Hospitals have longstanding concerns about the system's accuracy and meaningfulness. CMS received over 800 comments in the 30-day public comment period from February 28 through March 29, 2019. Concerns raised included measure precision, measure weighting, statistical methodology, period-to-period shifts, peer-grouping methodology and lack of risk adjustment using socioeconomic status (SES), particularly for readmission measures. See the Public Comment Summary Report for additional detail. In response to this criticism, CMS completed an update to the star ratings in October of 2019. At that time, hundreds of hospital scores were updated – some for the better and some for the worse.
CMS updated the overall hospital quality star rating again in January of this year. They also reported that they intend to change the Star Ratings methodology again by "making hospital comparisons more precise and consistent, and by allowing more direct, 'like-to-like' comparisons."i CMS doesn't intend to update the methodology until 2021.ii
But the truth is, no matter what CMS decides on methodology or peer grouping, your rating will likely still be based on your performance across the quality measures that make up the program. And how many stars you have may influence the credibility, efficiency, culture and financial state of your organization.
It's important to understand that Star Ratings are similar to other CMS Hospital Quality Initiative programs in the fact that performance is based on retrospective data from previous years, which means your current performance isn't reflected on Hospital Compare. For instance, the 2020 readmission performance published on Hospital Compare is showing your hospital's performance for patients discharged from July 1, 2015 – June 30, 2018.iii You are long past your ability to affect change to your 2020 or 2021 star ratings. Even as you read this you have less than a year to affect your performance in many measures for 2022.
Here are five strategies to boost your star ratings for future years.
Focus on the right measures
Researchers found hospitals that earn top ratings usually have better scores in heavily weighted categories like mortality, readmissions, safety and patient experience. Each of those categories carry a 22% weight. By focusing on these measures, you have a greater chance of improving your star rating. However, for some hospitals, attention to the measure detail may not be enough, since the methodology used by CMS is based on comparisons to the rest of the pack and it is a continuously moving target. Knowing where your performance lies in relation to other U.S. hospitals is essential. For example, if your hospital's performance for a given measure is far from the median, you may have to leapfrog past several thousand hospitals to gain sufficient points to raise your rating. Some measures performing closer to the median may require much smaller leaps in performance to gain the additional points needed to improve your rating.
Know Thy Data
Medisolv's best performing clients have a thorough understanding of their hospital's data. You should understand which measures you perform well or poorly on, and how you rank compared to other U.S. hospitals. Once you've identified your opportunities for improvement, create a way to easily and frequently push out information about your ongoing performance to your stakeholders. This could include emailed reports, dashboards and access to technology and analytic tools to keep your performance goals top of mind.
Medisolv's new Value Maximizer is one such tool, which provides predictive modeling to forecast future measure performance, national percentile ranking and financial impact for over 50 measures reported on Hospital Compare. This tool allows you to be proactive up to three years before your performance periods end while you still have the opportunity to impact your ratings. In addition, the Medisolv Value Maximizer includes simulation tools that recommend which measures are the most statistically efficient to target in relation to other U.S. hospitals, and tells you how many days you have left to impact performance.
Better Patient Satisfaction and High Patient Engagement
Communicate, communicate, communicate! That is the secret to improved patient experience and engagement. While much emphasis has been put on providing patients with improved access to healthcare information over the past few years, implementing patient portals and providing high-tech patient engagement platforms aren't enough. Going back to basics to ensure that every patient-facing staff member introduces themselves before caring for a patient, explains procedures, sets clear expectations with patients and families, and treats everyone with dignity and respect can go a long way to improving the perceived care experience. If your leadership team isn't making frequent rounds in the direct care environments, invite a conversation to explore this level of engagement. The Medisolv Value Maximizer can help you track your performance in the Patient Experience measures and set new performance targets in key areas that will improve your rankings.
Create and Sustain a Culture of Quality Improvement
We always tell our clients that quality improvement starts with leadership at the top and includes every employee throughout the organization. If you are responsible for the quality performance at your organization then you are responsible for keeping your top leadership informed on changes in performance, financial implications of poor performance and how you compare in programs like the Hospital Star Ratings System. You are also responsible for engaging front line staff through dissemination of information and ongoing education and training.
The Medisolv Value Maximizer can become a powerful part of your strategy if you share this web-based tool with your C-Suite, department directors and clinical leaders. The information you receive helps you prioritize which measures you should focus on and set specific, measurable performance targets and track your progress towards your goals. Finally, don't forget to celebrate your improvements and milestones with your staff who are ultimately responsible for creating your success!
Find a strong analytics partner
Quality data is so important but unless you can harness the data it can be overwhelming. You must use your data to identify the factors that drive your hospital's performance in these categories. You need a dashboard that helps you understand how your problem measures are trending over time. Most importantly your data must be actionable. You must be able to analyze the data and create strategies around improvement. By partnering with a strong analytics vendor like Medisolv, hospitals can focus on a quality improvement plan that will help them succeed with their value-based care initiatives, now and into the future
With the window to influence Star Ratings closing, you must take action now. Don't wait any longer to improve your performance. Start monitoring your performance now to protect your revenue and reputation two years down the road.

START IMPROVING NOW

Medisolv Can Help

This is a big year for Quality. Medisolv can help you along the way. Along with award-winning software you receive a consultant that helps you with all of your technical and clinical needs.

We consistently hear from our clients that the biggest differentiator between Medisolv and other vendors is the level of one-of-one support. Especially if you use an EHR vendor right now, you'll notice a huge difference.


We help troubleshoot technical and clinical issues to improve your measures.
We keep you on track for your submission deadlines and ensure you don't miss critical dates
We help you select and set up measures that make sense based on your hospital's situation.
You receive one consultant that you can call anytime with questions or concerns.

Here are some resources to help you get started: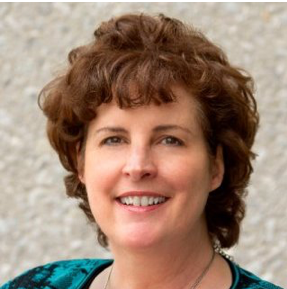 Vicky is the Vice President of Clinical Analytics and Research at Medisolv. She has over 20 years of clinical analytics and product management experience, as well as a strong clinical background in Cardiovascular and Critical Care Nursing, Case Management and Quality Improvement. She has been successful at partnering with innovative thought leaders and executing strategy for new models of care delivery, case and quality management programs, performance measurement and benchmarking.