13 Things to Know About the MACRA Final Rule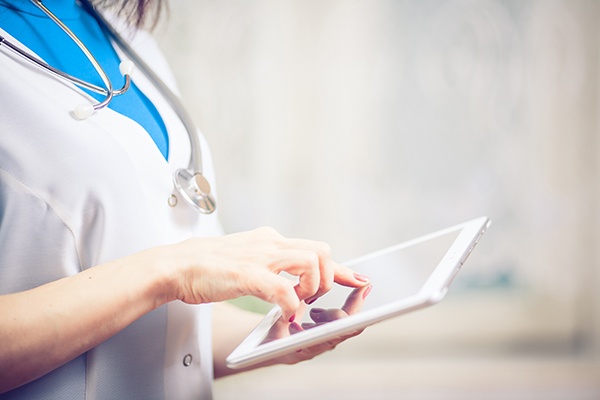 After a listening tour and nearly 4,000 public comments, the final Medicare Access and CHIP Reauthorization Act (MACRA) final rule was announced on October 14 by the Department of Health and Human Services. The final rule includes the policies to implement the new Quality Payment Program tying physician payments to quality of care. A few questions on everyone's mind are how much do I stand to lose and do I need to report?
You can scan through all 2,205 pages of the final rule or you could read this week's blog, which breaks down the 13 things to know about the MACRA final rule.
1. Who is included in the Quality Payment Program?
If you are a physician, physician assistant, nurse practitioner, clinical nurse specialist or a certified registered nurse anesthetist AND you bill Medicare more than $30,000 a year OR provide care for more than 100 Medicare patients a year, you are required to participate. However, if 2017 is your first year participating in Medicare, you are not required to participate in the Quality Payment Program in 2017.
2. When does the Quality Payment Program start?
You may begin collecting your performance data anywhere between January 1 and October 2, 2017.

3. When is the Submission Deadline?
You will need to send in your performance data by March 31, 2018. The first payment adjustments go into effect on January 1, 2019.

4. What are the two tracks of the Quality Payment Program?

5. What is an Advanced APM?
An APM is a payment approach that provides added incentives to clinicians to provide high-quality, cost-efficient care. Advanced APMs are a subset of APMs and let practices earn more for taking on some risk related to patients' outcomes. To qualify as an Advanced APM you must:
Use certified EHR technology
Base payments on quality measures comparable to MIPS
Require providers to bear more than nominal risk
Be an approved model by CMS
6. Who qualifies to be an Advanced APM?
CMS anticipates that 70,000 – 120,000 clinicians will qualify to participate in the Advanced APMs and qualify for a 5% bonus in 2019. To participate in an Advanced APM in 2017, you must either:
Receive 25 percent of Medicare payments for covered professional services through an Advanced APM
OR see 20 percent of Medicare patients through the Advanced APM

7. What is MIPS?
MIPS will replace three Medicare programs that you are probably familiar with: Meaningful Use, the Physician Quality Reporting System and the Value-Based Payment Modifier. You'll receive Medicare payment adjustments based on performance data that you submit.
8. Who qualifies for MIPS?
CMS estimates that approximately 600,000 clinicians will be required to participate in MIPS in 2017. This will include the providers - physician assistants, nurse practitioners, clinical nurse specialists or certified registered nurse anesthetists - who bill Medicare and have not been excluded. Exclusions include, low volume of Medicare patients or claims or those qualified physicians participating in Advanced APMs.
9. How will the Quality Payment Program in 2017 change my Medicare payments in 2019?

Don't participate

=


Negative Adjustment

If you don't send in any 2017 data, then you'll receive a negative 4% payment adjustment.

Submit something

=


Neutral

If you send ANY data to Medicare you can avoid the downward payment adjustment.

Submit a partial year

=


Partial Incentive Payment

If you submit data for a minimum 90-day period in 2017, you will avoid a negative payment adjustment and may earn a SMALL positive payment adjustment. Data must include more than one quality measure, more than one improvement activity, or more than the required measures in The Advancing Care Information category.

Submit full year =
Full Incentive Payment

If you send a full year of data to Medicare following the requirements for the Quality Improvement Activities and Advancing Care Information catefories, you may earn a MODERATE positive payment adjustment.
Participate in an Advanced APM = 5% Incentive Payment
If you participate in an Advanced APM, you'll earn a 5%
Medicare incentive payment.
10. How will MIPS be calculated?
Under the streamlined program, MACRA defined four performance categories for MIPS. Each category carries a different weight which, when combined, creates your total performance score. That total determines your payment adjustment. Note that in the first year, the Cost category is not in effect. The Cost category is counted starting in 2018.

MIPS Performance Categories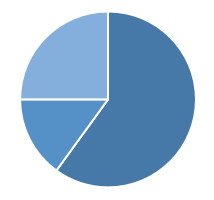 Quality

Replaces the Physician Quality Reporting System (PQRS)

Improvement
Activities

New Category

Advancing
Care Information

Replaces the Medicare EHR Iccentive Program (Meaningful Use)

Cost

Replaces the Value-Based Modifier (STARTS IN 2018)
11. How will this affect small practices?
Much of the feedback that CMS received was in regard to how these requirements would impact small practices. CMS made several modifications to address these concerns. For instance, if you bill Medicare less than $30,000 a year or provide care for less than 100 Medicare patients a year, you are exempt. MACRA also provides $20 million each year for five years to fund training and education for small practices.
12. Where can I learn more?
With the roll out of the MACRA final rule, the Department of Health and Human Services launched a new website. This website explains the new program and is available to help clinicians explore the program options that best fit their practice.
13. How can Medisolv help?
Medisolv is excited about the new Quality Payment Program. Really - it's true! Medisolv has been a champion of physician and hospital quality care since our inception in 1999. With these changes, we are uniquely situated to assist physicians with their quality reporting needs. We believe the slow roll out of MACRA gives you the opportunity to excel at reporting accurate quality data. Let us show you how easy this can be. LEARN MORE.
*Images used courtesy of CMS.
---
DOWNLOAD [e-book]:
A Beginner's Guide to MACRA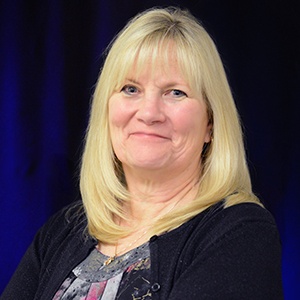 Denise Scott, Director of Ambulatory Services, brings over 30 years in healthcare and over 15 years in HIT implementation, optimization, quality measurement and improvement in the ambulatory physician environment to Medisolv. Prior to joining Medisolv, Denise was a Director of Quality, Informatics and Clinical Integration for two large medical groups in Massachusetts and the former Manager, HIT Services at Masspro where she led a variety of HIT related projects. Denise is a subject matter expert on workflow redesign and Meaningful Use, and is board certified in Nursing Informatics.