Quality Superstar: Margaret O'Kane of NCQA on Using Quality Measures to Bring Accountability to Telehealth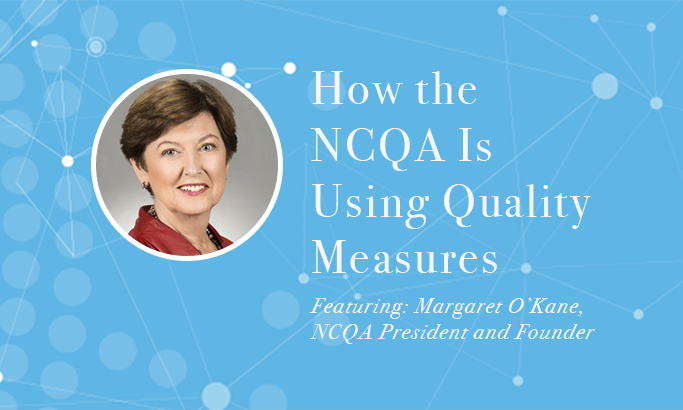 No telemedicine visit is the same. Wide variations in electronic patient visits and the platforms on which they're conducted are the result of a nationwide pivot almost overnight to virtual care because of the COVID-19 pandemic. How do you make sure that patients are getting the equivalent of in-person care?
The National Committee for Quality Assurance (NCQA), led by founder and president Margaret O'Kane, has stepped in to fill that void. In this first installment of Medisolv's new Quality Superstar blog post series, we asked O'Kane how the NCQA is using accreditation standards and quality measures to tackle issues raised by the boom in telehealth visits.
Medisolv: As COVID-19 gripped the country last year, when did you first notice providers quickly pivoting to telehealth.
O'Kane: We started to hear about it fairly quickly—as early as May after the scramble that was March and April. A small minority of medical practices were already conducting telehealth visits and were used to the process. Most weren't ready for telemedicine at first.
Medisolv: The NCQA accredits medical practices that want to be designated as patient-centered medical homes, or PCMHs. How else did the pandemic affect them, other than the pivot to telemedicine?
O'Kane: The biggest impact was on revenue. The practices that operated under a value-based payment arrangement continued to get monthly payments regardless of whether patients came in for care. Practices that operated solely under fee-for-service payment arrangements didn't fare as well. No patients, no revenue. Long term, the experience is probably going to affect the way care is delivered and paid for in the future, even beyond the use of telemedicine.
Medisolv: NCQA is well-known for its HEDIS (Healthcare Effectiveness Data and Information Set) performance measures that it uses to accredit health plans, and that health plans use to get star ratings from Medicare. How did the pandemic generally, and telehealth specifically, affect HEDIS?
O'Kane: As you know, HEDIS includes more than 90 performance measures in six domains. Three of those domains are effectiveness of care for members, access and availability of care for members, and experience of care for members. All of them applied to in-person care only. In July 2020, we adjusted 41 of those measures to make them apply equally to telemedicine visits.
Medisolv: What was the rationale behind expanding those 41 measures to cover telehealth?
O'Kane: There was a lot of deliberation over what could be counted and what couldn't be counted. We didn't want to punish health plans for things that were beyond their control. If telemedicine was getting the job done, we felt like it was really important to count those events.
Medisolv: What were some of the 41 HEDIS measures that you expanded to cover telehealth?
O'Kane: Some of the measures with what we call telehealth accommodations are controlling high blood pressure, following up after an emergency department visit for mental illness and coordinating transitions of care. Quality managers can find the complete list on our website.
Medisolv: Speaking of quality managers, from their perspective, were there any downsides to adjusting the 41 HEDIS measures for telehealth in terms of clinical documentation?
O'Kane: Well, at first, I'm sure some of the visits were basically phone calls with maybe a little clinical documentation of the visit. This was a once-in-a-lifetime public health emergency, and we were on the side of trying to accommodate everyone. Now, with the new measures in place, payers are making clear what practitioners must provide and document from a virtual visit to meet the standard.
Medisolv: What else is the NCQA doing in terms of quality measures for telehealth?
O'Kane: Another thing we did was to create a framework for telehealth for the PCMHs that we accredit. The framework calls for four foundational functions: regulatory compliance, financial considerations, privacy and security, and technology and interoperability. Then the framework calls for five value-added functions. Those include the use of evidence-based standards and quality metrics for telemedicine visits with patients. It's important to add that these programs are still under construction.
Medisolv: How will NCQA use the new framework for telehealth?
O'Kane: The standards in the telehealth framework apply to both PCMHs and health plans. If you meet the standards, you earn a telehealth distinction as an accredited PCMH or accredited health plan. With that distinction, you're differentiating yourself from other medical practices and plans by having a high-quality telemedicine program. You're taking telemedicine seriously, not just dabbling in it because you have to because of the way the care delivery market is changing.
Medisolv: What do you see as the long-term impact of the new framework?
O'Kane: First, we want to make sure that quality isn't sacrificed when someone gets care virtually rather than in person. We also want to make sure that people aren't doing things remotely that shouldn't be done remotely. Second, we want to send a signal about the future direction of the industry as more care goes virtual. You have to be ahead of the curve to meet the new standards. And the standards will change over time as virtual care evolves.
In the best models, care will become a hybrid of virtual and in-person. We'll stop thinking about care in terms of visits and encounters and start thinking in terms of continuous monitoring and interventions.
Medisolv: If I'm a quality manager working for a provider or payer, how does this new framework help me do my job?
O'Kane: The first thing it does is attempt to standardize telemedicine visits in terms of what should and shouldn't be done remotely. Then it standardizes the type of patient information that needs to be collected and documented from each virtual visit. Finally, it calls for interoperability, which means providers and payers can share that patient information regardless of where their patients and members go for their virtual care. All of that is critical for quality managers to do their jobs of collecting and reporting quality measures to payers and for internal quality-improvement purposes.
Medisolv would like to thank Margaret O'Kane for sharing her thoughts and insights as one of healthcare's quality superstars.

Related: To learn more about this topic, please read "We Need a Better Way to Measure the Quality of Telehealth Services" on medisolv.com

Medisolv MIPS Package

Medisolv Can Help

This is a big year for Quality. Medisolv can help you along the way. Along with award-winning software you receive a consultant that helps you with all of your technical and clinical needs.

We consistently hear from our clients that the biggest differentiator between Medisolv and other vendors is the level of one-of-one support. Especially if you use an EHR vendor right now, you'll notice a huge difference.

We help troubleshoot technical and clinical issues to improve your measures.
We keep you on track for your submission deadlines and ensure you don't miss critical dates
We help you select and set up measures that make sense based on your hospital's situation.
You receive one consultant that you can call anytime with questions or concerns.

Here are some resources that can help: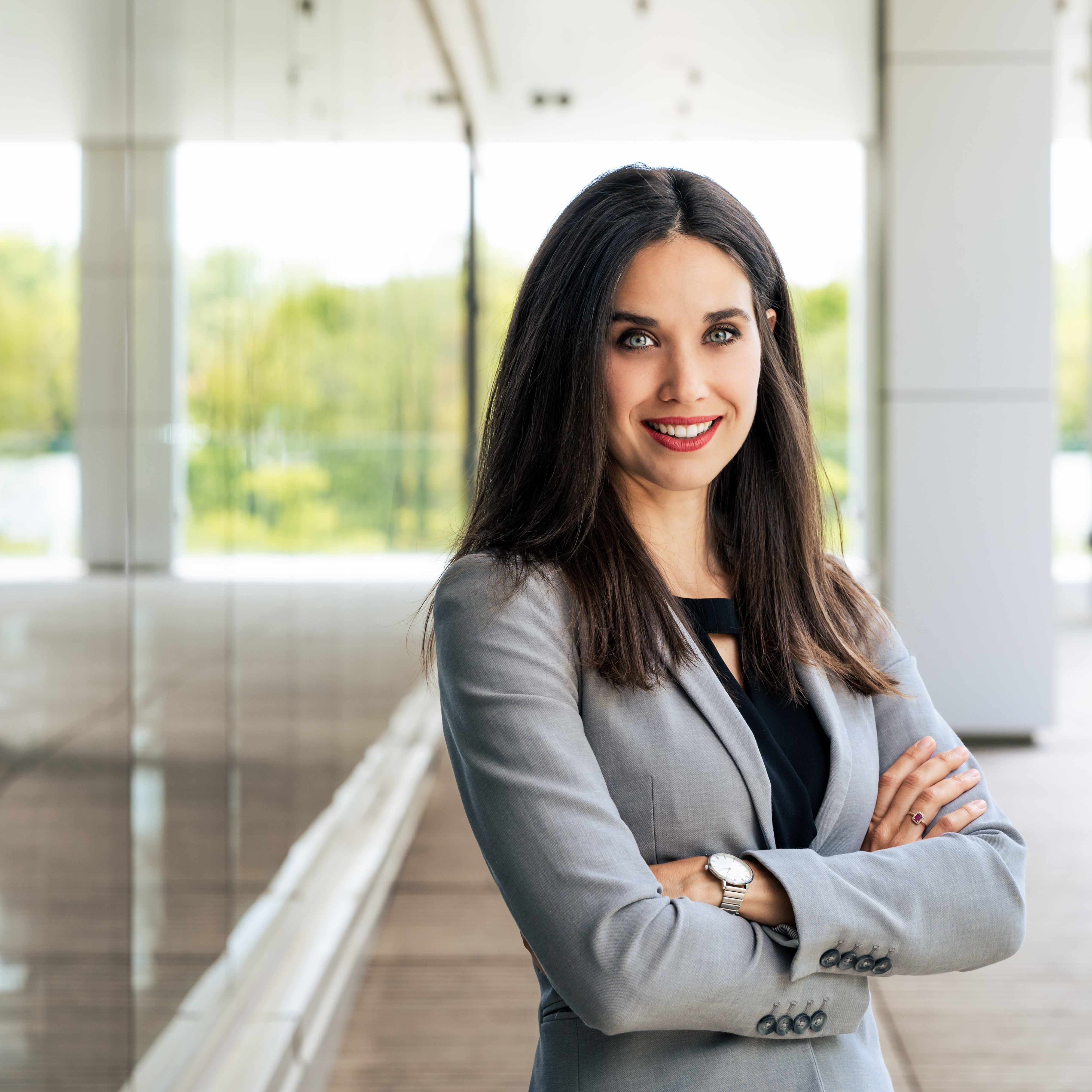 Erin Heilman is the Vice President of Sales & Marketing for Medisolv, Inc.