Medisolv Agreement with Illucient Purchasing Alliance Offers Three Solutions for Quality Management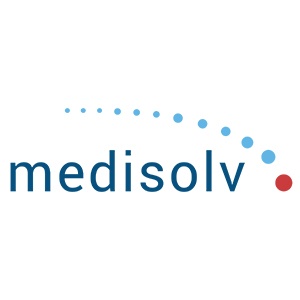 Columbia, MD, March 29, 2019 — Medisolv, Inc., a recognized leader in quality management and reporting, has entered into a strategic agreement with Illucient Purchasing Alliance, LLC to help simplify the quality reporting process for its members. The agreement includes Medisolv's ENCOR quality management software and submission services to government organizations such as CMS and The Joint Commission.
Medisolv's advanced software solutions are specifically designed to reduce the quality reporting burden for hospitals and providers by easily capturing, validating and monitoring their quality measures. With a feature that allows them to drill down to patient-level details, users can better understand their data and work toward improved quality of care. In addition, Illucient members are assigned a dedicated Medisolv clinical expert who provides ongoing insight and guidance on requirements, measure selection, program changes and quality performance improvement.
"We are proud to offer our software tools to Illucient members," said Dr. Zahid Butt, CEO of Medisolv. "Preparing hospitals and physicians to meet the ever-changing demands of a value-based world is challenging. With Medisolv's suite of comprehensive quality solutions, health systems will be able to achieve superior levels of performance critical to both payments and public reporting."
Three modules from Medisolv's ENCOR suite will be available to Illucient members:
ENCOR for Hospital Electronic Measures (eCQMs—Inpatient Quality Reporting, IQR, and The Joint Commission ORYX® quality improvement program)
ENCOR for Clinician Electronic Measures (Merit-Based Incentive Payment System, MIPS)
ENCOR for Hospital Abstracted Measures
For more information about Medisolv's quality reporting and management solutions, visit: https://medisolv.com/products/encor-quality-reporting-software/.
About Illucient Purchasing Alliance, LLC
Illucient Purchasing Alliance, LLC is a joint venture between Coastal Carolinas Health Alliance (CCHA) and the Southern Atlantic Healthcare Alliance (SAHA). Illucient is made up of 24 health care systems, 44 hospitals and approximately 9,300 beds in North Carolina, South Carolina and Virginia. Illucient's mission is to provide a diverse portfolio of cost-saving opportunities through collaborative efforts and member engagement.
For more information visit, illucient.org.
About Southern Atlantic Healthcare Alliance
The Southern Atlantic Healthcare Alliance was established in 2004 to nurture collaborative relationships among member hospitals in order to improve the quality of health care. The alliance provides networking and information dissemination, as well as educational opportunities and volume aggregation.
For more information, visit www.sahalliance.org.
About Coastal Carolinas Healthcare Alliance
Established in 1991 as a way to build stronger peer relationships among hospitals along the coast of North Carolina, Coastal Carolinas Health Alliance has grown into one of the top hospital alliances in the country. Now serving a population of approximately one million people living in North and South Carolina, Coastal Carolinas Health Alliance aims to improve the health and wellness of those residing in its region through collaborative efforts.
For more information, visit coastalalliance.org.

ABOUT MEDISOLV

Medisolv is the leading healthcare quality data management company. Their all-in-one quality management software, ENCOR, provides tools that help healthcare organizations with core measure abstraction, electronic measure capture in the hospital and ambulatory settings, data aggregation from multiple sources and submission to various reporting entities including CMS, TJC, other payers, state entities and reporting organizations such as ACOs.

ENCOR is 2015 Edition ONC certified for all ambulatory and hospital electronic clinical quality measures (eCQMs) and Medisolv is a 2020 CMS approved MIPS Qualified Registry. Medisolv is an acceptable ORYX® vendor for The Joint Commission.

For more information about Medisolv, visit www.medisolv.com.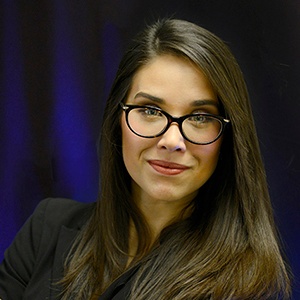 Erin Heilman is the Marketing Director for Medisolv, Inc.