Medisolv Appoints Bryan Hoke as Chief Growth Officer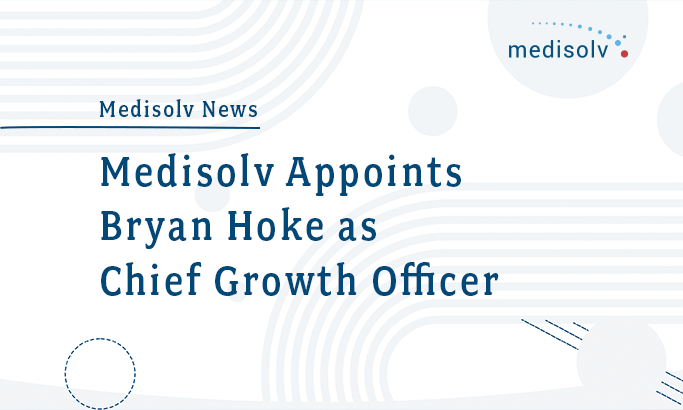 Columbia, MD, January 20, 2022 — Medisolv, Inc., a leader in quality management software, announced today the appointment of Bryan Hoke to the company's executive leadership team as chief growth officer. In this role, Bryan will be responsible for overall go-to-market strategy and leading business development, partnerships, and sales and marketing functions to accelerate Medisolv's growth.

Bryan brings to Medisolv more than 20 years of experience successfully building and managing large, cross-functional, high-performance teams in competitive business environments. He has worked with large health systems and provider-led payer organizations to support their growth strategies, forged multiple first-of-a-kind strategic partnerships, and led teams that delivered strong top line results.

"Bryan brings to Medisolv a demonstrated pattern of success," said Zahid Butt, CEO of Medisolv. "With Bryan's experience in value-based care, population health, and big data analytics, he will be an integral part of expanding Medisolv's position as a leader in these spaces."

Bryan will work cross-functionally with Medisolv's leaders to execute the corporate growth strategy and achieve overall business objectives. Using his experience in solution sales and marketing, Bryan will evaluate Medisolv's current offerings to ensure Medisolv's ability to meet and exceed customer needs and expectations.

"I am thrilled to join Medisolv's diligent and dynamic organization," Bryan said. "It's incredibly rewarding to work for a company that is so dedicated to providing clients with the solutions and guidance they need to improve patient care and provider performance. I look forward to being a part of Medisolv's leadership team and strengthening Medisolv's market growth strategy."

Prior to joining Medisolv, Bryan served for two decades in a variety of executive roles at Cerner Corporation (North Kansas City, MO). He led Cerner's health network and strategic growth solutions, was an executive partner for enterprise clients and directed several market-facing solution and business development teams.
For more information about Medisolv's quality management solutions, visit: http://medisolv.com/products/encor-quality-reporting-software/
---
About Medisolv, Inc.
Medisolv is the leading healthcare quality data management company. Their all-in-one Quality management software, ENCOR, provides tools that help healthcare organizations with core measure abstraction, electronic measure capture in the hospital and ambulatory settings, data aggregation from multiple sources and submission to various reporting entities including CMS, TJC, other payers, state entities and reporting organizations such as ACOs.
ENCOR is 2015 Cures Edition ONC certified for all ambulatory and hospital electronic clinical quality measures (eCQMs) and Medisolv is a 2022 CMS-approved MIPS Qualified Clinical Data Registry (QCDR). For more information about Medisolv, visit www.medisolv.com.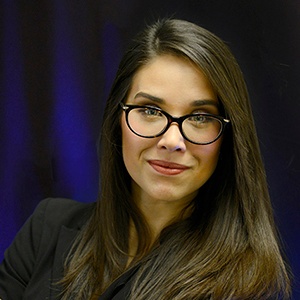 Erin Heilman is the Vice President of Marketing for Medisolv, Inc.