Medisolv's CEO Joins the ICHOM Policy Advisory Committee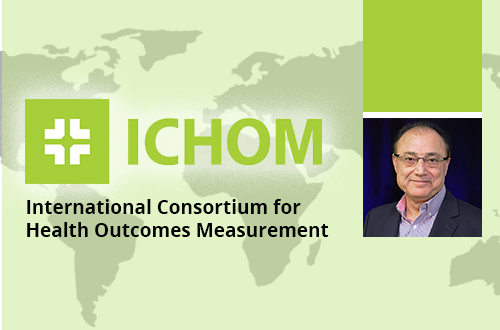 Columbia, MD, October 23, 2018—Medisolv, Inc., a recognized leader in quality management and reporting, is pleased to announce that its chief executive officer, Dr. Zahid Butt, has recently joined the ICHOM US Policy Advisory Committee. He will assist the committee in the widespread adoption of patient-reported outcomes.
The Policy Advisory Committee was established by two non-profit health care organizations—The International Consortium for Health Outcomes Measurement (ICHOM) and The Pacific Business Group on Health (PBGH)—that have partnered to improve patient experience and quality, advance value-based payment and reduce health care costs through the collection of patient-reported outcomes measures.
"I'm honored to be a part of a committee that shares Medisolv's goal of improving quality of care and patient safety. I look forward to working with other members of The Policy Advisory Committee on such a noteworthy project within the health care industry," Dr. Butt shared.
Dr. Butt, along with other subject matter experts in quality measurement and public reporting policies, will collaborate to:
Provide stakeholder input on policies that govern all aspects of implementation, such as data privacy, public reporting rules, IP and licensing and conflicts of interest.
Identify opportunities to align the US ICHOM implementations with emerging or existing federal, state or private policy or value-based payment activities.
Serve in an advocacy and dissemination role to identify opportunities to engage stakeholders and inform the policy debate about lessons learned from ICHOM activities.

"We are pleased to welcome Dr. Zahid Butt to the Policy Advisory Committee. As a nationally-recognized expert in quality measurement within the heath care space, his contributions and input will undoubtedly have a significant impact on the work that we are doing to adopt patient-centered outcome measures in the United States," said David Lansky, Chair of the ICHOM National Steering Committee."
For more information about Medisolv's quality reporting and management solutions, visit: https://medisolv.com/products/encor-quality-reporting-software/.

ABOUT MEDISOLV

Medisolv is the leading healthcare quality data management company. Their all-in-one quality management software, ENCOR, provides tools that help healthcare organizations with core measure abstraction, electronic measure capture in the hospital and ambulatory settings, data aggregation from multiple sources and submission to various reporting entities including CMS, TJC, other payers, state entities and reporting organizations such as ACOs.

ENCOR is 2015 Edition ONC certified for all ambulatory and hospital electronic clinical quality measures (eCQMs) and Medisolv is a 2020 CMS approved MIPS Qualified Registry. Medisolv is an acceptable ORYX® vendor for The Joint Commission.

For more information about Medisolv, visit www.medisolv.com.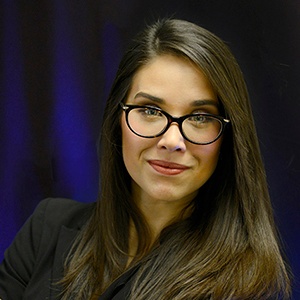 Erin Heilman is the Marketing Director for Medisolv, Inc.