The Joint Commission Recognizes Two Medisolv Clients for eCQM Evolution and Utilization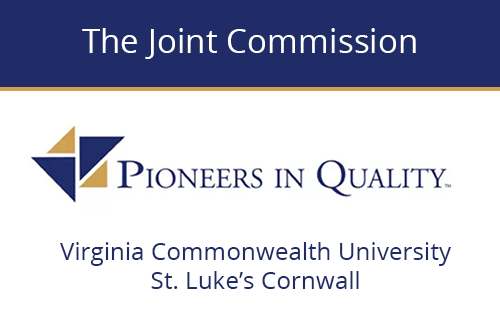 Columbia, MD, December 04, 2018—Medisolv, Inc., a recognized leader in quality management and reporting, is proud to announce that two of its hospital clients were featured in The Joint Commission's 2018 Proven Practice Collection as pioneers in Electronic Clinical Quality Measures (eCQMs).
The Virginia Commonwealth University Health System (VCUHS) and St. Luke's Cornwall Hospital are two of the nine hospitals that were recognized for successfully leveraging eCQMs and health information technology to drive quality improvement.
The Proven Practice Collection, created through The Pioneers in Quality™ program, allows featured hospitals to share their journey toward advancing the evolution and utilization of eCQMs with other health care organizations. In addition, each hospital is able to present their eCQM successes during The Joint Commission's Pioneers in Quality™ webinar series.
Both VCUHS and St. Luke's Cornwall Hospital worked closely with Medisolv to improve their quality performance through eCQM implementation.
"We are proud of our partnership with Medisolv which helped us to achieve recognition from The Joint Commission as a pioneer in eCQMs nationwide," said L. Dale Harvey, MS, RN, Director of Performance Improvement at VCUHS. "We struggled to implement eCQMs with previous vendors, but Medisolv's electronic measures software combined with their support team made it easy for us to implement and improve our eCQM performance."
Rebecca Rosario-Dure, RN, MSN, Quality Management and Performance Improvement Clinical Specialist for St. Luke's Cornwall Hospital shared a similar experience. "Since 2016, we have been successfully identifying and monitoring our quality measures with Medisolv's electronic measures software. They provide us with the tools and guidance we need to fulfill our eCQM performance goals."
The following nine hospitals are featured in the 2018 Proven Practice Collection:
BayCare Health System, Inc., Clearwater, Florida
BJC HealthCare, St. Louis
MedStar St. Mary's Hospital, Leonardtown, Maryland
Memorial Hermann Health System, Houston
Texas Health Resources, Arlington, Texas
Luke's Cornwall Hospital, Newburgh, New York
Mary Medical Center, Langhorne, Pennsylvania
Vail Health Hospital, Vail, Colorado
VCU Health System, Richmond, Virginia

For more information about Medisolv's quality reporting and management solutions, visit: https://medisolv.com/products/encor-quality-reporting-software/.

ABOUT MEDISOLV

Medisolv is the leading healthcare quality data management company. Their all-in-one quality management software, ENCOR, provides tools that help healthcare organizations with core measure abstraction, electronic measure capture in the hospital and ambulatory settings, data aggregation from multiple sources and submission to various reporting entities including CMS, TJC, other payers, state entities and reporting organizations such as ACOs.

ENCOR is 2015 Edition ONC certified for all ambulatory and hospital electronic clinical quality measures (eCQMs) and Medisolv is a 2020 CMS approved MIPS Qualified Registry. Medisolv is an acceptable ORYX® vendor for The Joint Commission.

For more information about Medisolv, visit www.medisolv.com.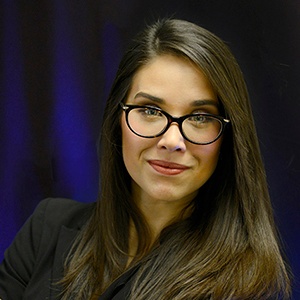 Erin Heilman is the Marketing Director for Medisolv, Inc.