Medisolv Launches Innovative AI-Powered Value Maximizer Software for CMS Hospital Programs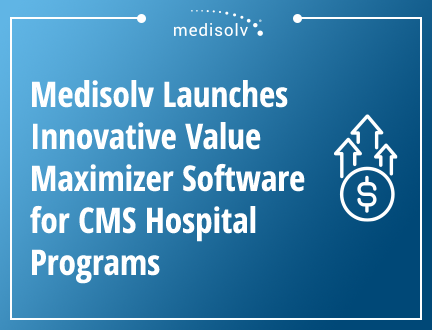 Columbia, MD, March 11, 2020 — The ability to forecast a hospital's performance and link it to payments three years into the future is invaluable for healthcare organizations. Today, Medisolv announced the launch of a new predictive analytics product called Value Maximizer, designed to do just that. This innovative software uses machine learning and predictive modeling to forecast a hospital's performance and future years' payments in three CMS value-based programs — Hospital Acquired Condition Reduction, Hospital Readmission Reduction and Hospital Value-Based Purchasing.
Commenting on the need for a breakthrough like the Value Maximizer, Medisolv CEO Dr. Zahid Butt said, "the market has been hungry for a product that could harness the power of AI technologies which forecast future performance and link it directly to payments. Having that information at your fingertips three years in advance is a game changer and the best way to dramatically improve value-based care. With the launch of our new Value Maximizer software, Medisolv continues to innovate and deliver highly accurate, predictive analytics to healthcare organizations nationwide."
The Value Maximizer features the ability for users to not only forecast their overall clinical and financial performance, but also to drill down within each program and see the financial impact at the individual measure-level. It also includes a powerful simulation feature where advanced algorithms display the optimal clinical performance needed to achieve future financial goals, allowing organizations to proactively focus performance improvement activities on the most important measures.
For more information about Medisolv's Value Maximizer download our brochure or register for our product webinar demo on Thursday, March 19 at 1 p.m. EST.
For a personalized demo please fill out our demo request form.

ABOUT MEDISOLV

Medisolv is the leading healthcare quality data management company. Their all-in-one quality management software, ENCOR, provides tools that help healthcare organizations with core measure abstraction, electronic measure capture in the hospital and ambulatory settings, data aggregation from multiple sources and submission to various reporting entities including CMS, TJC, other payers, state entities and reporting organizations such as ACOs.

ENCOR is 2015 Edition ONC certified for all ambulatory and hospital electronic clinical quality measures (eCQMs) and Medisolv is a 2020 CMS approved MIPS Qualified Registry. Medisolv is an acceptable ORYX® vendor for The Joint Commission.

For more information about Medisolv, visit www.medisolv.com.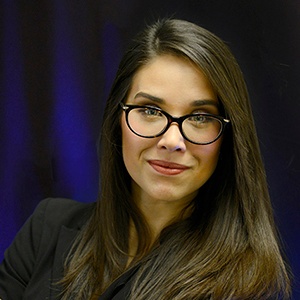 Erin Heilman is the Marketing Director for Medisolv, Inc.