Medisolv is Named 2019 KLAS Category Leader for Quality Management

Columbia, MD, JANUARY 31, 2019 — Medisolv, Inc., a recognized leader in quality management, announced today that KLAS Research has awarded Medisolv the 2019 Category Leader ranking for quality management in the 2019 Best in KLAS: Software and Services report.
The Category Leader designation is awarded to the vendors that stand out for helping healthcare organizations deliver quality patient care. KLAS is an independent research firm that monitors and reports on the performance of health care vendors. Each year, KLAS researchers collect insight directly from health care professionals in several different segments to develop an honest, accurate and impartial performance report.
"We are very honored to have our quality management software and solutions top-ranked by KLAS this year, said Dr. Zahid Butt, chief executive officer for Medisolv. "This prestigious award, recognized by health care leaders nationwide, is a reflection of our unwavering dedication to customers who rely on our innovative software and services. We are committed to helping them achieve excellence in high-quality patient care in a value-driven world. I also want to acknowledge the many contributions and thank our employees, without whom this would not be possible."
As a 2019 KLAS Category Leader, Medisolv was top-ranked for quality management with an overall score of 93.9 out of 100.
"Category Leaders are committed to providing the very best technology, service, and guidance to providers and payers," said Adam Gale, president of KLAS. "The Category Leader award carries with it the voice of thousands of providers and payers, highlighting outstanding vendors who have raised the bar."
For more information about Medisolv's quality management solutions, visit: https://medisolv.com/products/encor-quality-reporting-software/.

ABOUT MEDISOLV

Medisolv is the leading healthcare quality data management company. Their all-in-one quality management software, ENCOR, provides tools that help healthcare organizations with core measure abstraction, electronic measure capture in the hospital and ambulatory settings, data aggregation from multiple sources and submission to various reporting entities including CMS, TJC, other payers, state entities and reporting organizations such as ACOs.

ENCOR is 2015 Edition ONC certified for all ambulatory and hospital electronic clinical quality measures (eCQMs) and Medisolv is a 2020 CMS approved MIPS Qualified Registry. Medisolv is an acceptable ORYX® vendor for The Joint Commission.

For more information about Medisolv, visit www.medisolv.com.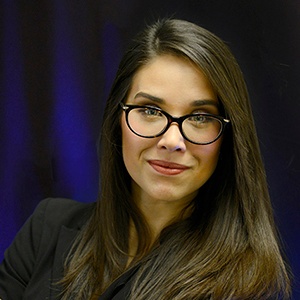 Erin Heilman is the Marketing Director for Medisolv, Inc.