[Slideshow]: MIPS 2020 Changes from the Final Rule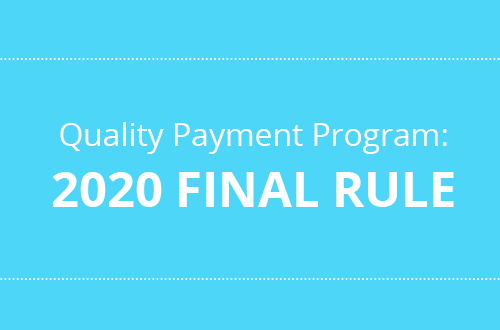 CMS released the 2020 Physician Fee Schedule (PFS) final rule which contained the revised MIPS requirements. Next year CMS is upping the minimum score requirements and plan to post your 2018 MIPS performance to Physician Compare. Also, of note, CMS has released its vision for how their new MIPS Value Pathways (MVP) program may look in 2021. I've summarized the gist of the program below the slideshow.
I've also provided the links to the CMS final rule documents below.
Here's a slideshow that highlights the key changes to the program that may affect you or your clinicians.
CMS New MIPS Value Pathways Program for 2021
In this final rule fact sheet, CMS highlights the fact that they attempted to ease people into the MIPS program by increasing the minimum score gradually from 3 points in 2017 to 15 points in 2018, 30 points in 2019 and now 45 points in 2020. While CMS points to this as a reason as to why they have had good participation (95% for 2017 and 98% for 2018), they also recognize the need for "additional long-term improvements."
Clinicians and stakeholders provided feedback that the MIPS program remains overly complex.
Their main gripes were:
The overall MIPS performance requirements are still confusing
There is too much choice and complexity when it comes to selecting and reporting on MIPS measures
The MIPS performance categories should be more aligned
CMS needs better performance comparability across all clinicians
The importance of including the patient experience
Using the Patients over Paperwork initiative and Meaningful Measures framework, CMS attempted to addresses these issues by removing unnecessary elements from the program as well as removing a whole host of process measures in favor of outcome measures.
Now in this final rule, CMS announced they are finalizing their MIPS Value Pathways (MVPs) program that would begin in 2021. The idea is that clinicians will report on fewer measures and activities based on their specialty and/or an outcome.
Here's an example of how this would look. In the current model, specialists like an Endocrinologist choose measures to report for MIPS from the same set of measures as every other clinician in the program.
In the new MVP framework, Endocrinologists report on a set of measures and activities that are relevant to them, for instance diabetes prevention and treatment. Their MIPS Value Pathway might look like this for reporting to MIPS.

The goal is for clinicians to report less burdensome and more relevant data and for CMS to provide more data through administrative claims and enhanced performance feedback that is meaningful to clinicians and patients.
CMS is still finalizing the program and will release more details next year.
These changes are not all encompassing of the final rule, but remember that when you partner with a MIPS vendor like Medisolv, our clinical experts work closely with you—every step of the way—to help you gain a better understanding of the changes to MIPS and guide you through a successful MIPS submission year after year.
Find out more about our MIPS solution.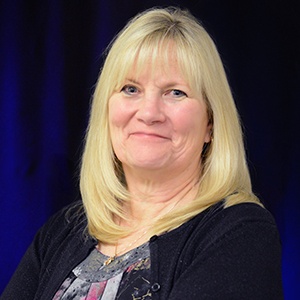 Denise Scott, Director of Ambulatory Services, brings over 30 years in healthcare and over 15 years in HIT implementation, optimization, quality measurement and improvement in the ambulatory physician environment to Medisolv. Prior to joining Medisolv, Denise was a Director of Quality, Informatics and Clinical Integration for two large medical groups in Massachusetts and the former Manager, HIT Services at Masspro where she led a variety of HIT related projects. Denise is a subject matter expert on workflow redesign and Meaningful Use, and is board certified in Nursing Informatics.