How to Prevent Nurse Burnout – Quality Improvement Tips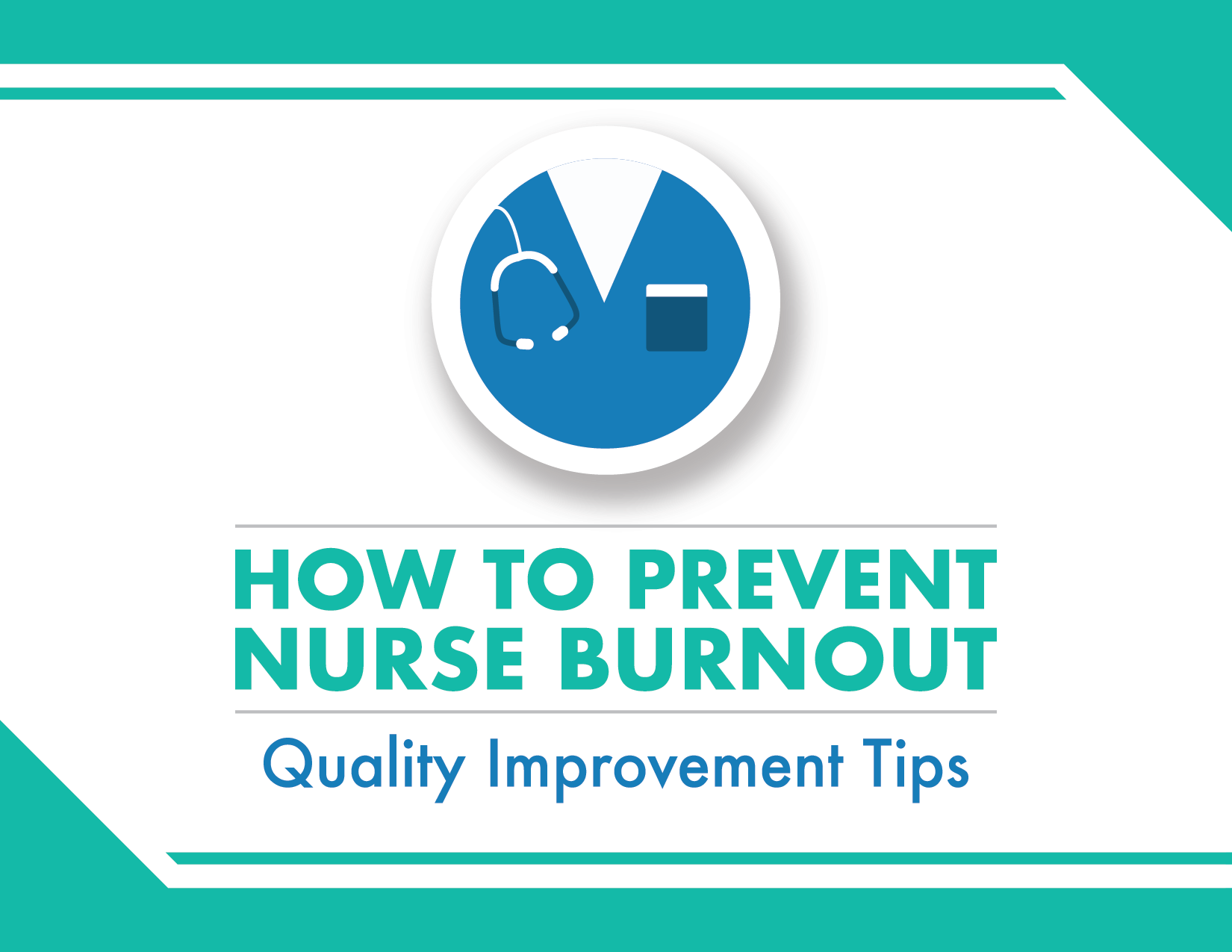 You probably don't need to see the data to know that preventing nurse burnout is a four-alarm priority for our nation's healthcare system.
Meet The Expert
Lance Schmitt
Chief Nursing Officer &
Vice President of Nursing
Broadlawns Medical Center
But just in case you need a refresher, the latest survey by the National Council of State Boards of Nursing revealed in April that 100,000 registered nurses had exited the workplace due to the stresses of the COVID-19 pandemic, more than 25% of those surveyed said they planned to leave the industry or retire in the next 5 years, and over 50% admitted to being emotionally drained by their work.
As a healthcare quality leader, you have a very real dilemma to face: how do I meet my organization's quality requirements and goals without placing undue burden on my overworked and understaffed nursing team?
In honor of National Nurses Month, we wanted to get some very real advice on this issue direct from the frontlines. We Zoomed in with Lance Schmitt, Vice President and Chief Nursing Officer at Broadlawns Medical Center, for a frank conversation on how to monitor nurse burnout, the post-pandemic realities of nursing, and how to empower your nurses to take ownership of your quality improvement initiatives.
Let's start with the obvious: the pandemic really did a number on nurse burnout. What effects are you still seeing today?
Lance: We've all heard of the great resignation, and healthcare has probably been hit just as hard as anyone in that regard. Most healthcare institutions have either had to bring on temporary nurses to keep themselves afloat, or close beds entirely because the cost of temporary staffing has just been off the charts.
At Broadlawns, we've been fortunate to bring in the temporary nurses we need. But with that comes a quality challenge. It's tough enough trying to keep your own staff motivated and plugged into quality measures and the quality of care we're delivering. Now you're also trying to motivate temporary nurses, who may only be with you for a couple of months, to provide that same standard of care. It's a tough one. I am happy to say that, at Broadlawns, none of our quality metrics have suffered because of this.
What are some steps you've taken to make sure your temporary nurses align with your quality standards?
Lance: With a temporary nurse, it's easy to assume you're getting a turnkey clinician who can immediately get to work. While that is true to some degree, you can't overlook how important it is to provide them with an orientation on what is unique to your organization. It's unlikely you can afford to put them through a traditional full-time employee orientation, so we ended up creating a condensed orientation that covers day-to-day operational basics, emergency procedures, basic EMR training, and most importantly, our hospital's mission.
After that, we make a point of having our departmental leaders do regular, informal check-ins with them. We want to constantly reinforce that they're part of our mission and we want them to have all the tools they need to be successful.
Have you gotten feedback from your temporary nurses on this approach?
Lance: It's impossible to expect that a temporary nurse is going to be as connected to your mission as your long-term staff. But, that being said, I have been impressed with the number of temporary staff that, after having been at our hospital, approach us and say, "Oh my gosh. I'm really connecting with what you've got going on here. How can I become part of the team?" We have retained some of them. It validates that we're doing something right.
With your full-time staff, what are some of the ways you monitor for nurse burnout?
Lance: It's all about talking to your nurses. Yes, we monitor the quantitative data, like turnover rates. We do exit interviews to understand why people are leaving and where they're going. But we want to catch the issues before it gets to that point. So, for us, that all comes down to rounding. On our leadership team, each leader is paired with another leader, and that pair is responsible for rounding on a certain number of units. The intent is to round on departments that are not your own and create a safe space for nurses to truthfully communicate their issues.
Are there common issues that come to the surface during these rounds?
Lance: You'd be shocked at the number of little things that are very fixable but can just wear on a team. "Oh, we need another microwave because we get backed up at lunchtime." Great. Let's buy that $60 microwave and solve a problem. The leadership rounding is here for all of it, the big and the little. Ultimately what I've learned, though, is that as long as you don't mess around with three things—pay, schedule, and level of respect they feel in the workplace—you're going to have a nursing staff that sticks around.
In your estimation, how much of your hospital's day-to-day quality improvement tasks fall on your nursing staff?
Lance: How about all of them? [chuckles] No, in all seriousness, I would say probably 90%. That guess might even be a little low.
That sounds about right! How do you make sure all those requirements don't overwhelm them?
Lance: More often than not, the best solution is simply removing the barriers that might stand between a nurse and his or her job. We've recently implemented a daily operational briefing, all leaders, every morning. The intent is to have a very quick and concise—10 to 15 minutes tops—roll call through all of the departments to identify what are today's barriers to getting work done. For instance, maybe one department has an inordinate number of sick calls or maybe we have a CT scanner that's going to be down for a couple of hours. Now, we don't solve those problems in that meeting. We identify the problem, and then we assign a small group to get together after the meeting to come up with a solution.
Have you found a way to elevate quality improvement so that your nurses feels motivated or energized by the process?
Lance: To be honest, now more than ever, you need your nurses to bring some level of self-accountability and self-ownership to the process. Because, at the end of the day, we do these things because it's in the best interest of our patients.
But we do make a point of being very transparent about how we're collecting the data and why we're collecting the data. We frame it so that it's clear that it's not just an additional task that we're asking them to do. We explain the why behind it. Why is this task important? What does it mean in the scheme of things?
We also provide clear and concise communication around what the expected benchmarks are and then follow up regularly by sharing timely results so that our nurses can see how we're doing. If you're sharing data with them that's months old or even weeks old, there's a disconnect.
[Editor's note: Broadlawns Medical Center uses Medisolv's ENCOR quality improvement platform, which allows them to monitor their results in near-real-time.]
When it comes time to roll out a new quality improvement initiative, how do ensure a successful launch with your nursing staff?
Lance: It starts with our quality improvement team, which is about 75% nurses. That makes a huge difference because they've walked the same path as our nurses on the frontlines. For example, our infection preventionist is a nurse. She knows, let's say, that if we use our isolation carts a certain way, it will make a certain process go more smoothly for our nurses. We didn't always have that kind of experience on the team, and it's helped tremendously.
We also have a number of people on our IT team who are nurses, and they really help pave the way with how new initiatives translate into charting, order sets, and so forth. That's been very, very helpful.
So, it's nurses helping nurses, and that helps you approach quality improvement on real-world terms.
Lance: Absolutely. It helps us stay flexible as well, which is just as important when you're trying to not overburden your nurses. We recently rolled out some new initiatives with social determinants of health (SDOH). There was a very big push to get those out. It was time-sensitive. We were being told it had to be done by January 1. But there were other initiatives that were happening simultaneously that were equally as important. So, as nurse leaders, we were able to say, yes, this is a new initiative that the Joint Commission will be looking at. But no, they're probably not going to walk in our door on January 1. So, we felt comfortable deciding to roll our SDOH timeframe back just a little bit to make sure our nurses had the bandwidth to give it the attention it deserved.
Do your frontline nurses have a say in how quality improvement initiatives can be modified or improved?
Lance: That's a really important concept. My advice to any quality leader would be to empower your nurses to be a vocal part of the solution. I was at a meeting last year where another healthcare organization talked about how shocked they were to discover how many workarounds their nursing staff had created in order to achieve quality outcomes because official hospital protocols weren't working. But the nurses at this organization didn't know who to talk to or how to start the process of change. For us, this means having a shared governance team. If you don't have a shared governance team, get one up and running.
What does your shared governance team look like?
Lance: We have an overall nursing professional practice council. They meet every month. A representative from every clinical department is invited to attend. We dedicate a fair amount of time: it's not quite an entire day, but it's a four-hour meeting. It's got an agenda. Each department brings their policy issues. If they've got an idea or they want to change a policy, we use it like a mini think tank to hash things out. The ideas get vetted up the ladder, first to nursing leadership, then the medical executive committee, until finally it's adopted or not adopted as official hospital policy.
If one of their ideas isn't going to be adopted, how do you relay that news?
Lance: As leaders, listening to and being open to change with your staff is a big deal. Then, at the very least, the trust you and they know you heard them. If it's not something we can do, we always explain the why behind the what. "Well, that is a great idea, but here's why we can't do that right now." We would never just tell them "no."
You have a lot of great ideas in place for preventing nurse burnout. Do you have any new ideas you're working on?
Lance: Creating our pipeline through preceptor students is a big passion of mine. We are a smaller facility that historically has only had about five students at any given time. I've made a big push to say, "We've got to have more students here. This is how you motivate people to want to work here." My goal has been to get that number up to 23 or 24 students this year.
Did your nursing staff take that well? Or did they see it as another burden?
Lance: I had to be very transparent and say, "I understand it's going to be painful. Yes, I'm asking you to do a lot. Yes, you normally only take one or two students, but I'm asking you to take five. I get it." Part of that was, once again, making sure I was explaining the why: I want to help solve our staffing challenges, I want people to be excited about coming to work here, and the end game will be better for us all.
I also had to be prepared to incentivize those nurses who were willing to step up. You have to get creative and make it worthwhile. Maybe they get a preceptor prize or a differential in pay.
If someone is wondering how to balance nurse burnout and quality improvement at their hospital, what's the first piece advice you would give them?
Lance: I would say listen to your nurses and empower them to be part of the quality improvement process. They'll tell you the solutions to a lot of the challenges you're struggling with if you'll only just listen.


About Broadlawns Medical Center
Based in Des Moines, Iowa, Broadlawns Medical Center has a dedicated staff of over 1,200 employees and 100 physicians who work together to provide high-quality healthcare that is coordinated, compassionate and cost-effective. The Broadlawns Medical Center campus includes an acute care hospital, emergency services, inpatient and outpatient services, lab and radiology services, mental health services, specialty clinics, dentistry, and a 24-hour crisis team.
More Ideas to Help You Balance Nursing and Quality Improvement
Medisolv Can Help

This is a big year for Quality. Medisolv can help you along the way. Along with award-winning software you receive a Clinical Quality Advisor that helps you with all of your technical and clinical needs.

We consistently hear from our clients that the biggest differentiator between Medisolv and other vendors is the level of one-of-one support. Especially if you use an EHR vendor right now, you'll notice a huge difference.

We help troubleshoot technical and clinical issues to improve your measures.
We keep you on track for your submission deadlines and ensure you don't miss critical dates
We help you select and set up measures that make sense based on your hospital's situation.
You receive one Clinical Quality Advisor that you can call anytime with questions or concerns.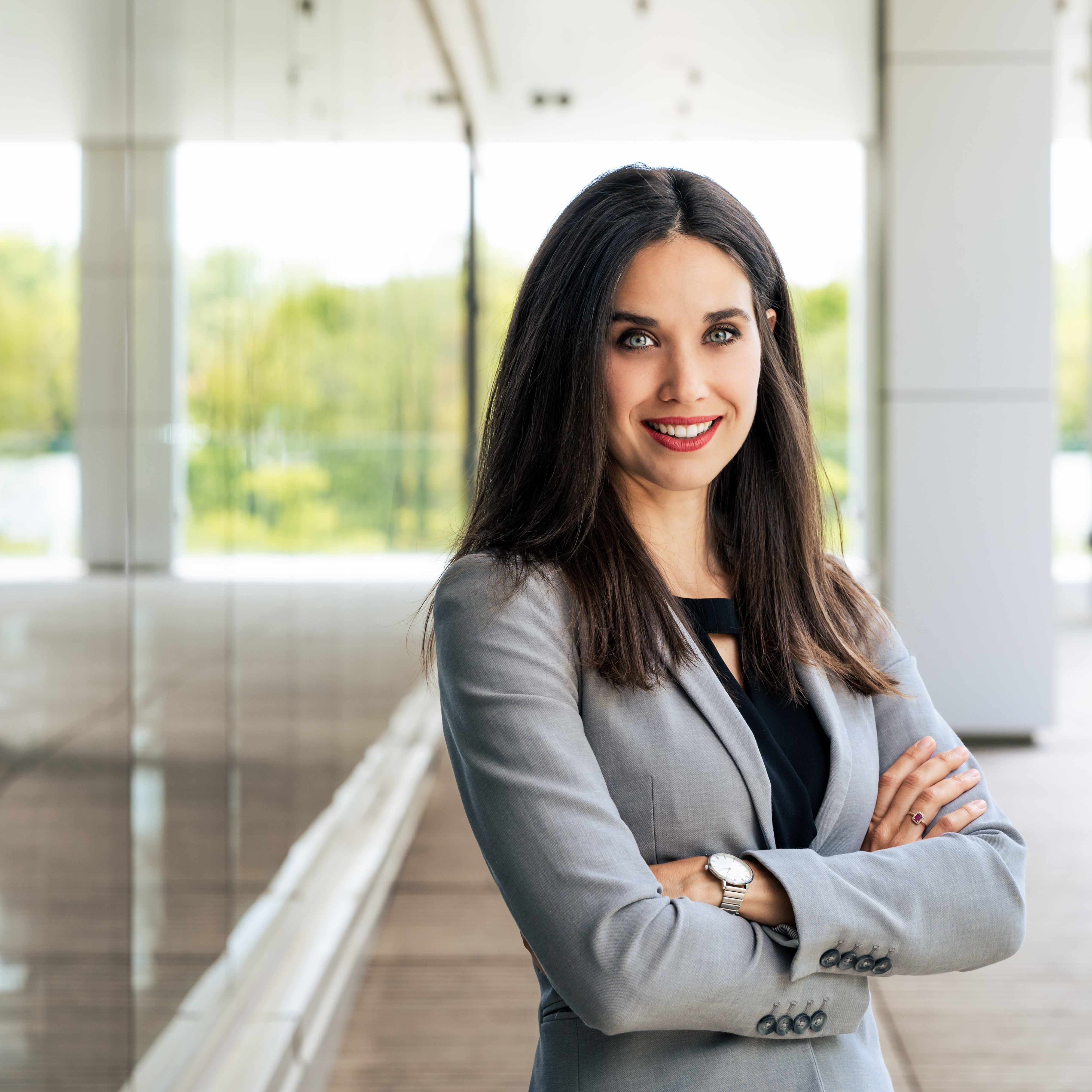 Erin Heilman is the Vice President of Sales & Marketing for Medisolv, Inc.