How Technology Can Help Quality Departments Cope with the Great Resignation
Among the long-term effects of the pandemic is the "great resignation," which is putting a strain on hospital quality departments' ability to measure and monitor patient safety and quality. In this exclusive Q&A, we spoke with health IT expert John Lynn on how quality departments can use technology to do more with less.
Since the beginning of the pandemic, millions of U.S. healthcare workers have quit their jobs as part of the COVID-induced Great Resignation. In December 2021 alone, 503,000 workers in the "healthcare and social assistance" industry resigned, according to the latest data from the U.S. Labor Department. That represented 2.5% of the entire employed healthcare workforce that month.
Those numbers mean that the Great Resignation has probably affected you and your quality department in many temporary and perhaps permanent ways.
In fact, in a recent perspective in the New England Journal of Medicine, four quality leaders from CMS and the CDC said, "The fact that the pandemic degraded patient safety so quickly and severely suggests that our healthcare system lacks a sufficiently resilient safety culture and infrastructure."
They called on quality leaders to remedy this by taking part in initiatives such expanding the collection and use of existing patient safety measures and developing new patient safety measures based on clinical data from both providers and payers.
So, what's a quality leader like you supposed to do now that you're expected to do more with less today and, presumably, tomorrow?
To help answer that question, we spoke with John Lynn, founder and chief editor at Healthcare IT Today. Lynn is a recognized expert in how technology can improve the quality and safety of patient care. We asked him how the Great Resignation is affecting hospital quality departments and how technology can help quality leaders like you do your job better in the post-pandemic healthcare system.
Medisolv: How has the "great resignation" affected the work of hospital quality departments?
John Lynn: Well, the most obvious impact is related to quality and safety itself. Hospitals are short-staffed, because physicians, nurses and other caregivers are leaving or not coming in. They're leaving because they're burned out or because of working conditions or because of new opportunities or whatever. And others aren't coming in, because they have COVID or were exposed. That's creating quality and safety issues, because you're trying to treat the same number of patients with fewer staff members. In turn, that makes the quality staff's job much harder. How can you effectively manage quality when you're short-staffed in clinical areas?
Medisolv: What are the specific challenges for quality departments in that scenario?
Lynn: It's the quality manager's job to make sure that the appropriate quality and safety protocols are in place, that the staff is following the protocols and that technology is reinforcing the use of those protocols. With half a staff, what do you do with protocols that were designed for twice as many people? Should you adjust the existing protocols? Do you develop new protocols? Do you shut down a service because you don't have enough staff to perform at an acceptable level of quality or safety? That can often fall to the quality department to decide.
Medisolv: Got it. What about staffing levels in quality departments themselves? How has the Great Resignation affected quality leaders from that perspective?
Lynn: COVID has shown that most people can work from anywhere. It forced employers to adopt and use technology to enable people to work remotely, and that includes the people who work in hospital quality departments. Healthcare organizations no longer have a locked-in labor pool because of their geography. Previously, people who worked in hospital quality departments only had a handful of places they could work because of where they lived. Their job choices were limited. Working remotely, now they can work for anyone anywhere. They have more options, more flexibility. That's putting a lot of pressure on quality leaders from a recruitment and retention perspective.
Medisolv: And what are the implications of that for quality leaders?
Lynn: It's easier to lose people and harder to hire and keep people. But, at the same time, your data collection and reporting responsibilities haven't changed. Your quality-improvement responsibilities haven't changed. So, it's putting a lot of pressure on hospital quality departments. Not only do you have to deal with potential staff shortages, but you also have to deal with rotating staff and new hires without your quality reporting suffering. How do you bridge those gaps?
Medisolv: You've referenced technology several times in your responses. How can quality leaders use technology or advocate for technology that addresses shortages of clinical staff like doctors and nurses that can affect the quality and safety of patient care?
Lynn: At the top of my list would be remote patient monitoring technology that lets you do things like "virtual sitting." Virtual sitting is when a nurse can virtually sit in on a large number of patients using a video wall. The nurse is simultaneously watching all their patients rather than visiting each patient one by one in their rooms or waiting for a patient to hit their call button.
Then there are other remote patient monitoring technologies that are more clinical. They use patient-attached sensors to monitor vital signs and other measures and alert clinicians to any changes, such as a spike in blood pressure or drop in blood sugar, that could signal a change in the patient's condition. In either case, the tech is maintaining the staff's ability to care for patients.
Medisolv: How can technology help quality departments from a staffing perspective?
Lynn: The technology exists to let quality departments let their people work remotely and continue to work remotely after COVID. VPNs (virtual private networks), remote access, remote workstations, virtual workstations, etc. You can protect the privacy and security of patient health data in this remote environment. Enabling remote work will be table stakes for quality departments from a recruitment and retention perspective moving forward.
Medisolv: What about from a workload or workflow perspective? How can technology or automation help quality departments?
Lynn: We know that the wave of quality data coming at hospital quality departments is more than they can handle. The data is more complex because of new treatments and new measures. And there's more of it, because it's coming in from more places, such as from new settings because of mergers and acquisitions and from new devices because of the digital health and virtual care boom. It's more than the human mind can process and still treat patients safely and effectively.
What hospital quality departments need are technologies that automate rote, repetitive and routine data collection and reporting functions. Then they need smart technologies that filter out the noise and find the signals—signals that say, "Hey, there's a potential quality issue here" or, "Hey, our quality and safety measures are trending in the wrong direction." In both cases, technology is letting you do more with less and with better results.
Medisolv: You will be HIMSS (March 13–18 in Orlando) this year. Do you think the Great Resignation will be a hot topic there?
Lynn: I think it may be the No. 1 topic. It's going to be talked about a lot. That's for sure.
_______________________________________________________________________________________________________________
At Medisolv we know how challenging it can be for quality departments to keep up with changing regulations. It's even more difficult when someone brand new comes in and has to learn it from the ground up. Medisolv's Clinical Quality Advisors can help your team bridge the learning gap and make sure you never miss a single reporting deadline or requirement. Learn more about the one-on-one support that comes with every Medisolv product.
And if you're heading to HIMSS please stop by booth 3021. We'd love to see you there and give you some swag. 😊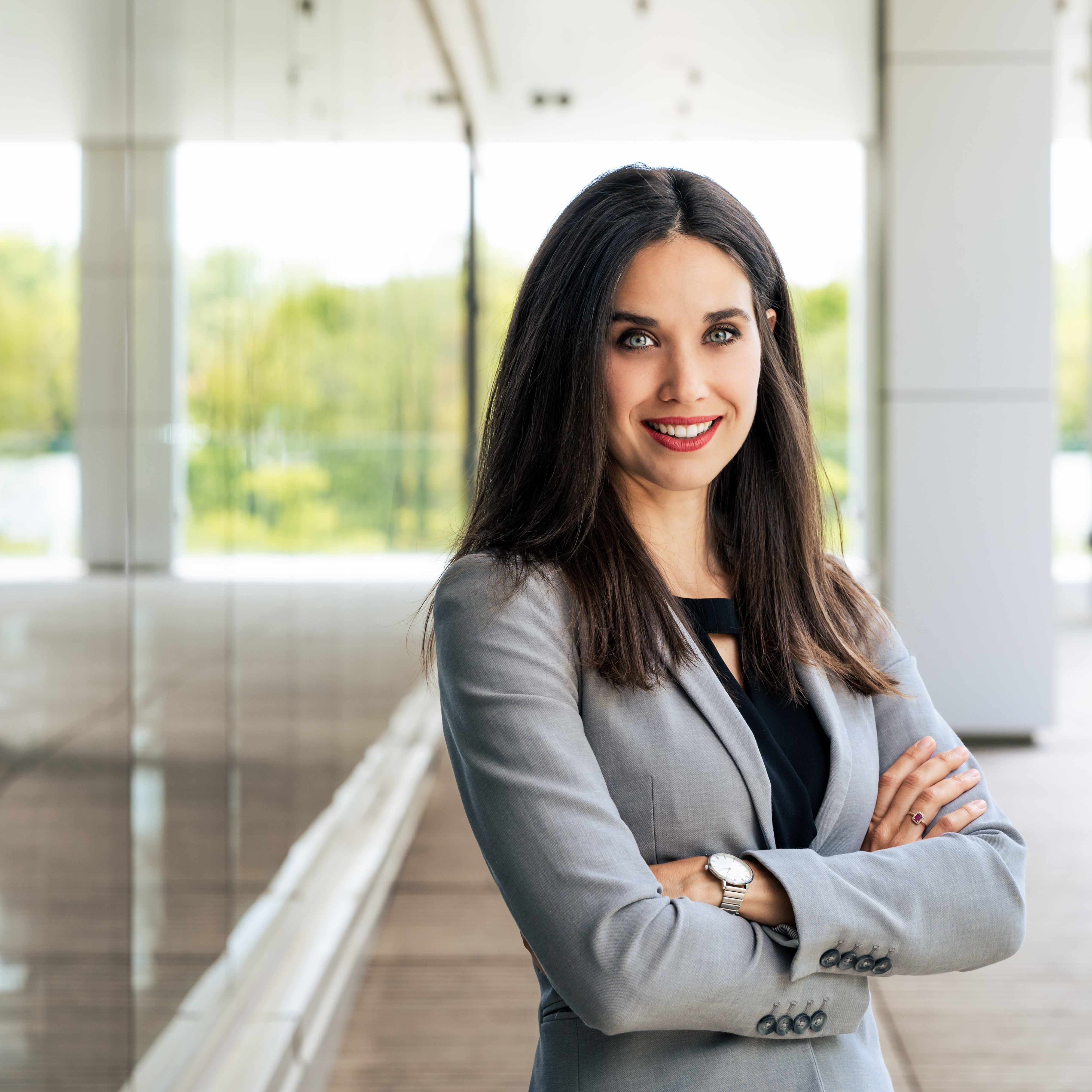 Erin Heilman is the Vice President of Marketing for Medisolv, Inc.