Vicky Mahn-DiNicola Joins Medisolv's Advanced Analytics Team

Columbia, MD, August 2, 2018 — Medisolv, a recognized leader in quality management and reporting solutions, is excited to announce its new Vice President of Clinical Analytics and Research—Vicky Mahn-DiNicola, RN, MS, CPHQ.
In addition to having over 20 years of clinical analytics and product management experience, Vicky has a strong background in Cardiovascular and Critical Care Nursing, Case Management and Quality Improvement. Through partnerships with innovative thought leaders, she has been able to execute strategy for new models of care delivery, case and quality management programs, performance measurement systems and benchmarking solutions.
"I am excited to be joining Medisolv because they have a strong mission and laser-like focus on quality and patient safety," Vicky said. "I look forward to working with a team that is truly committed to creating powerful and innovative solutions to help hospitals and ambulatory practices turn their data into actionable information to improve clinical and financial outcomes."
Prior to joining Medisolv, Vicky held a wide range of roles in the health care industry including Corporate Quality Coach, and Director of Case Management and Social Work. Most recently, Vicky served as the VP of Clinical Analytics and Product Manager at Conduent MidasPlus Inc., a Care Performance Management Software company, where she was instrumental in leading their benchmarking and regulatory products' growth to over 950 hospitals across the US—accounting for over 40% of the company's annual recurring revenue. During her time at MidasPlus, she also served as the clinical informatics principal on the Advanced Analytics Team that developed and deployed a hospital risk-adjustment methodology using machine learning methodologies.
For more information about Medisolv's quality reporting and management solutions, visit: https://medisolv.com/products/encor-quality-reporting-software/.

ABOUT MEDISOLV

Medisolv is the leading healthcare quality data management company. Their all-in-one quality management software, ENCOR, provides tools that help healthcare organizations with core measure abstraction, electronic measure capture in the hospital and ambulatory settings, data aggregation from multiple sources and submission to various reporting entities including CMS, TJC, other payers, state entities and reporting organizations such as ACOs.

ENCOR is 2015 Edition ONC certified for all ambulatory and hospital electronic clinical quality measures (eCQMs) and Medisolv is a 2020 CMS approved MIPS Qualified Registry. Medisolv is an acceptable ORYX® vendor for The Joint Commission.

For more information about Medisolv, visit www.medisolv.com.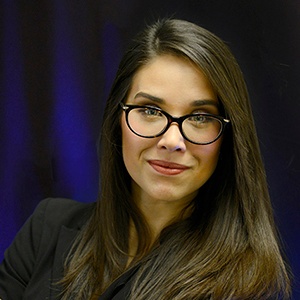 Erin Heilman is the Marketing Director for Medisolv, Inc.