What Hospital Quality Leaders Say About CMS Star Ratings: Exclusive Medisolv Survey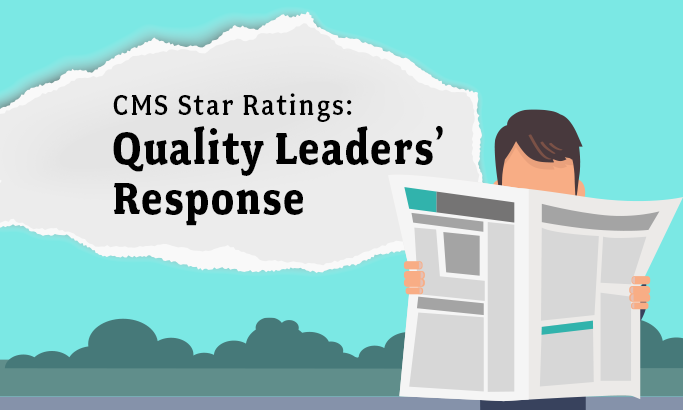 Hospital quality improvement leaders have been chewing on CMS' latest hospital star ratings since they came out in April. An exclusive survey by Medisolv gave leaders an opportunity to speak out on CMS star ratings influence their hospitals' priorities.
It's a fact of life that the public doesn't hear much about annual hospital star ratings until CMS publishes them on Care Compare (Hospital Compare) and the media then shines a spotlight on them.
The same held true this year, when CMS released its latest annual hospital star ratings using a new rating methodology. (If you want to learn more about the new methodology, check out our recent blog post, "How CMS Will Calculate Your 2021 Star Rating.")
But behind the headlines, what rarely gets mentioned is the year-round work that quality leaders like you do behind the scenes. Day in and day out, you strive to ensure your hospital star rating reflects the quality of care you deliver.
Shortly after CMS released its latest ratings in April, Medisolv asked you and your peers about your experience with CMS star ratings. Here's what 122 hospital leaders had to say.
More than 40% of all respondents said they work at hospitals whose current star rating is four or five.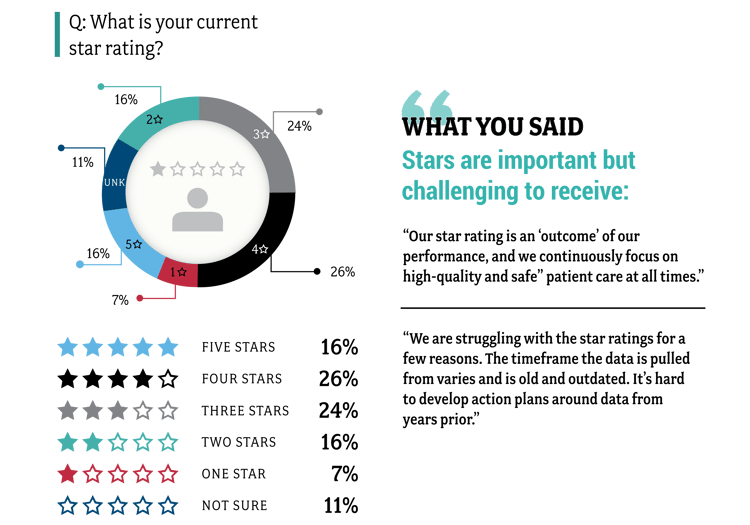 | | |
| --- | --- |
| Nearly four in 10 respondents said they are not familiar with the new CMS star-rating methodology. | Half of respondents from five-star hospitals said their hospital achieved that rating less than a year ago. |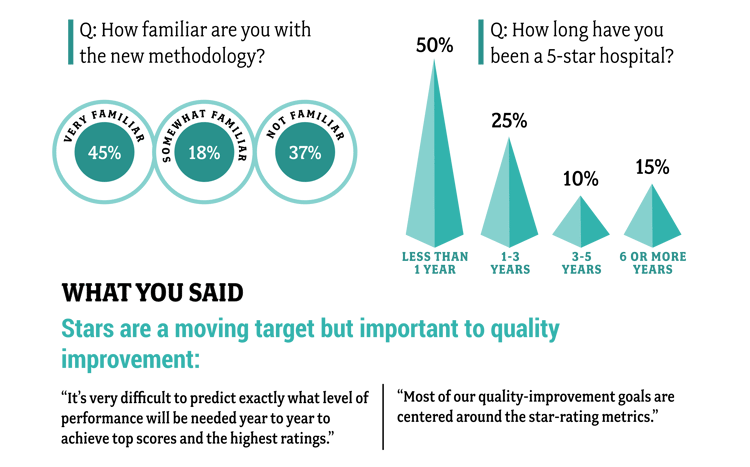 Of respondents from five-star hospitals, eight out of 10 said earning the highest rating was a strategic objective of their organization.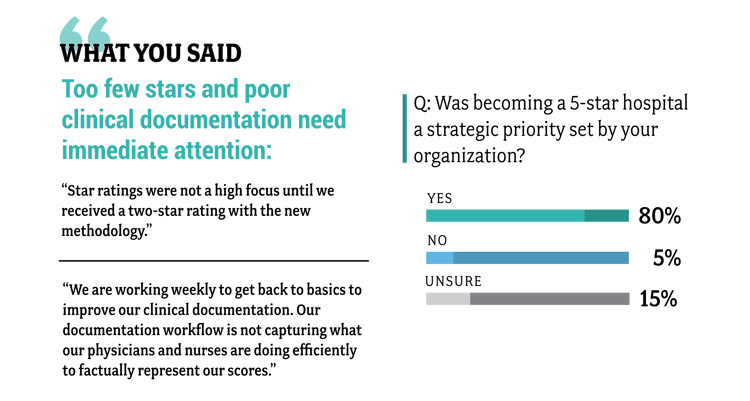 75% of all respondents said improving their hospital's star rating was a priority of the hospital's executive team.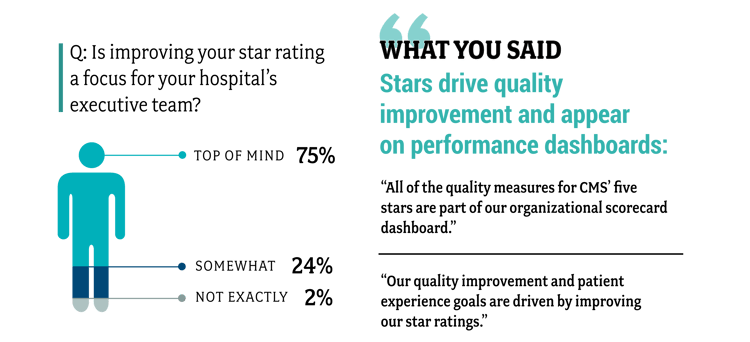 Nearly all respondents said that CMS star ratings are important to them professionally.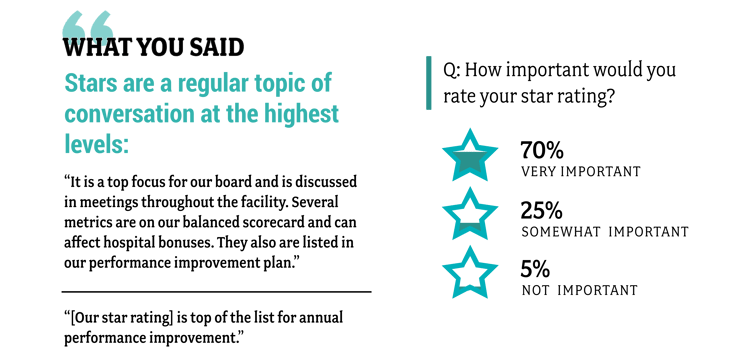 Nearly all respondents said that star ratings are important to hospital leadership.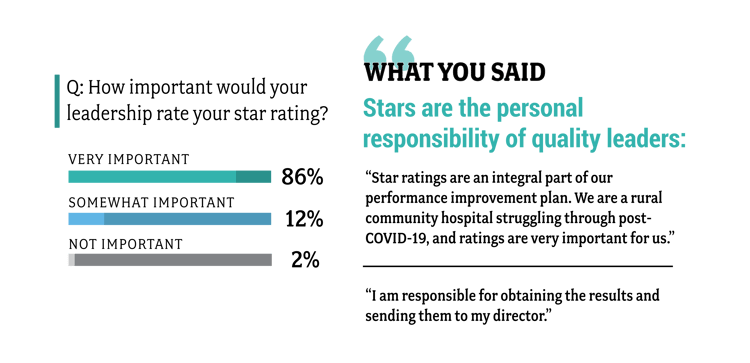 Further, despite the grousing you may hear in the field, most respondents said that the work they do on star ratings and the work they do on value-based performance measures are complementary, not contradictory.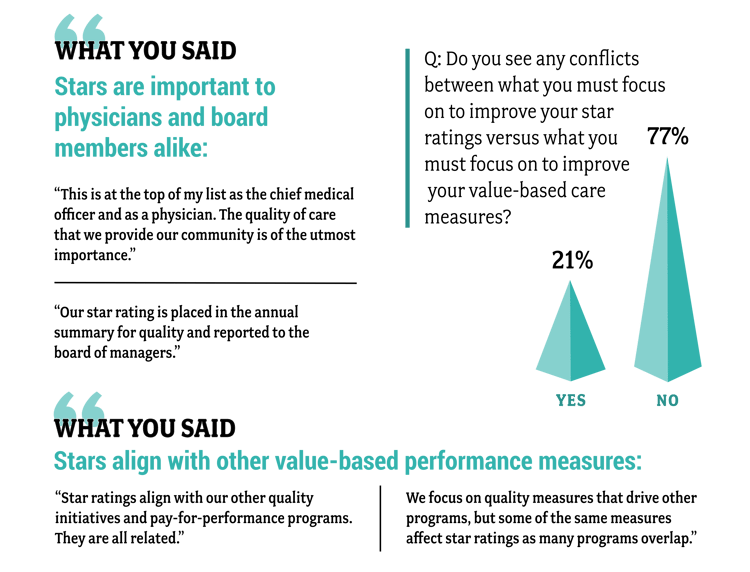 What your quality leader peers are saying, based on this survey, is that CMS star ratings are an increasingly important reflection of how well your hospital is serving its patients, its community, your professional goals and the strategic objectives of your institution.
Curious to hear more from our respondents? Here's what they said about how they integrate CMS' star ratings into their other quality-improvement activities:
"We have a process improvement team that takes action with areas where we need improvement. "
"We monitor our performance of key metrics and work on areas that could provide the biggest impact and are reachable and actionable."
"We identify quality-improvement opportunities before they become problems. Chasing and reviewing poor results takes so much time."
"We strive to improve our patients' overall experience at the hospital by improving communications and listening to what our patients want in the communities that we serve."
"We look for measures that have high impact on our star ratings but also those that impact multiple programs."
Download the full infographic of the survey results [PDF]
Stay Ahead of the Quality Curve

Medisolv Can Help

Looking for more actionable tips to improve your hospital's star rating? Medisolv can help. Here are some additional resources to help you on your hospital star rating journey: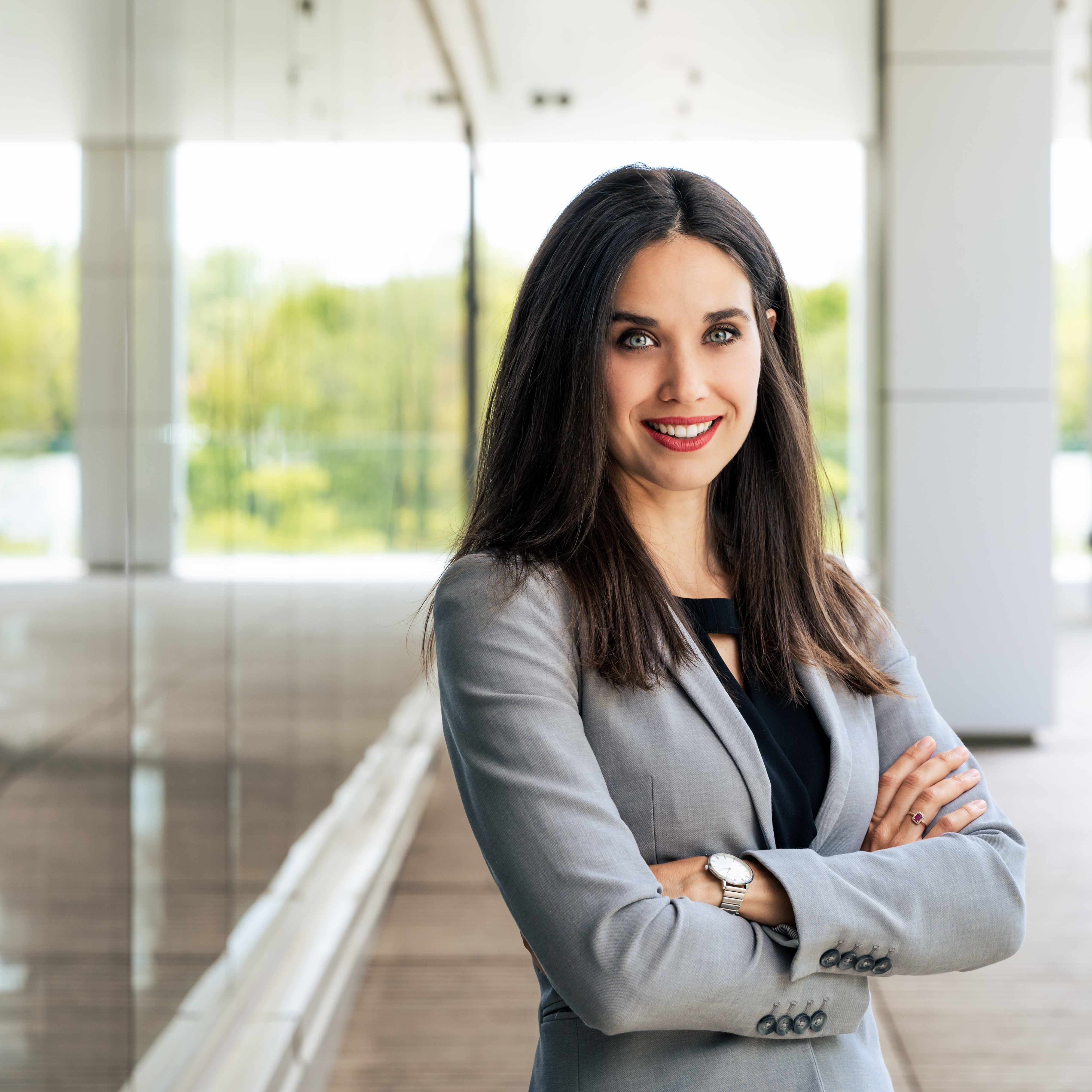 Erin Heilman is the Vice President of Marketing for Medisolv, Inc.