Merry Medisolving: Featuring Pella Regional Health Center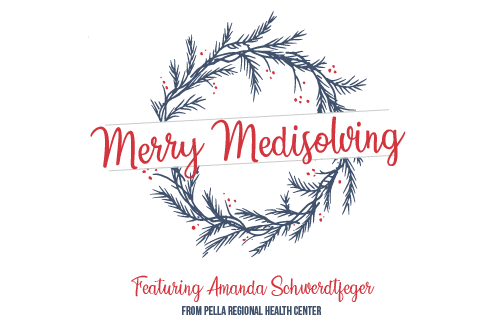 How can you ensure that the physicians at your organization are getting the education needed to succeed in quality reporting? Pella Regional Health Center can take a stab at that one.
In this article, we feature Amanda Schwerdtfeger, clinical informatics advisor at Pella Regional Health Center in Pella, Iowa.
Name:

Amanda Schwerdtfeger


Job Title: Clinical Informatics Advisor
Hospital: Pella Regional Health Center

Amanda and her team were faced with a new quality reporting challenge when MIPS—a program that evaluates physicians' performance and impacts Medicare reimbursement—began in 2017.
Here, Amanda talks to us about what the first year of MIPS was like for her team. With a score of 97.6, she reveals her best tips for success and how to get physicians on board.


Let's start by talking about the work that you do at Pella. What does it mean to be a clinical informatics advisor?
I focus on clinical quality and work closely with physicians to help them succeed in quality programs like MIPS.


And how did you go about preparing Pella and your physicians for the first year of MIPS?
We wanted to first put a strong focus on quality, improving existing systems and processes and communicating well with staff. Then we wanted to work on analyzing the data for the best possible submission results

Can you walk me through that process? What steps did you take to ensure there was a strong focus on quality?

We started using individualized physician dashboards and quality boards. We shared the dashboards each month with physicians. They included a wide range of relevant quality performance scores. We didn't want to overwhelm them, so we focused on one specific measure for each monthly dashboard.
We hung up the quality boards in staff only clinic areas. They highlighted educational information on physician performance and quality each month.

That's great. aside from those educational efforts, is there anything else you and your team at Pella did to put a stronger focus on quality?

A couple things. At the start of 2017, we started our own program at Pella, similar to MIPS, that would either incentivize or penalize physicians based on their performance with certain quality measures and engagement with the organization. If any of the physicians missed the mark, we worked with them to see how they could improve.
We also developed a Clinic Quality Executive Team that included representatives from the physician side, administration, executive leadership and representatives from the quality and IT departments. We had biweekly meetings during the first year of MIPS where we talked about quality measures and data management. It was a great opportunity for physicians to gain a deeper understanding of the risks and awards associated with quality performance.

Did you get any feedback on whether the program and meetings were helpful? do you feel it helped your organization as a whole?
Every physician was able to earn a quality incentive by the end of 2017 for the program we developed. We were thrilled.
And there was a lot of great dialogue that came out of the quality meetings. It helped our physicians to understand the importance of succeeding in quality reporting. 2017 was a big learning year for Pella Regional.

Wonderful! Ok, now let's talk about your other goals for the first year of MIPS. What did you do to improve Pella's existing systems and processes and how did you start analyzing your data?
We had already been using Medisolv's ENCOR for Hospital Electronic Measures software for regulatory program submissions, but to prepare for MIPS, we wanted to use it as a performance improvement tool as well.
We started evaluating our eCQM data using ENCOR by drilling down to the patient level details. And we ended up getting some helpful feedback about certain measures.

Can you give me an example of one of those measures?

MIPS requires Eligible Clinicians to report one Outcome measure. At the beginning of 2017, the only Outcome measure that we had available was Diabetes Hemoglobin A1C Greater than Nine Percent. A few clinicians who were really engaging with ENCOR and the MIPS submission process noticed that some of their patients weren't actually diabetic. Based on that feedback, we started looking into how that measure was being mapped and what was going into the data. We found out that it was an issue with our problem list and were able to work on strategies to improve it moving forward. ENCOR gave us the visibility we needed to understand we had a problem in the first place and work toward a process that would result in more accurate patient records moving forward.

Pella ended up with an awesome final MIPS score of 97.6! What do you think led to your organization's success in MIPS for 2017?

Getting data in front of the physicians regularly over the course of 2017 was a big shift for us. Since it was tied to a quality incentive, there was more awareness and engagement, and a greater tangible connection. The physicians gained a better understanding of the importance of good quality performance for the organization.
We also worked closely with our Medisolv consultant, Susan Moschella, who helped us identify our strengths and provided ongoing recommendations to ensure we would end up with high results. We were a little nervous since CMS changed their technical submission requirements at the last minute, but Susan and her team did a great job. They made sure that everything was ready to go and in the right format for final submission. It was really nice to know that we had someone we could count on. It took the burden off us, because we knew we could trust the Medisolv team to take care of it

What advice would you give to hospitals that are currently struggling to successfully submit for MIPS?
I don't think I can overstate the importance of sharing data and sharing it as often as you can. If you are aware of your performance data, you'll be more aware of what you're doing to impact those numbers. Having a good strategy to share data with our clinicians was one of the most important actions we took in 2017.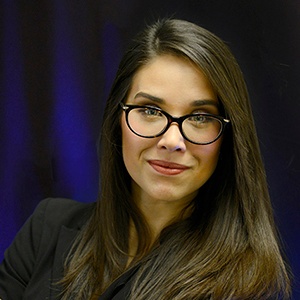 Erin Heilman is the Marketing Director for Medisolv, Inc.