Merry Medisolving: Featuring Habersham Medical Center
Is it possible to successfully abstract and report on a challenging measure like Sepsis? Contrary to popular belief, yes. But as Rachel Lewallen and Priscilla Adams put it, "It takes a village!"
In this article, we feature Rachel and Priscilla from Habersham Medical Center in Demorest, Georgia. As two medical professionals who are responsible for performance improvement, they understand the importance of keeping all departments in their organization on the same page.
Name: Rachel Lewallen
Job Title:

Performance Improvement Coordinator


Hospital:

Habersham Medical Center

Name: Priscilla Adams
Job Title:

Performance Improvement Manager


Hospital:

Habersham Medical Center

Here, Rachel and Priscilla share what it takes to raise quality performance awareness and how to stay on top of the continually changing regulatory reporting requirements.

Talk to me about your roles at Habersham. What are you each responsible for?
Priscilla: Our department is in charge of a lot of things such as chart abstraction, which is a big part of Rachel's role. We are also responsible for things like our physician peer review process, patient safety initiatives, quality rounding and maintaining our Quality Leadership Steering committee.
Rachel: I do almost all the chart abstraction for Habersham, so that's what I spend a good portion of my day doing. I try my best to stay on top of it and not fall behind.

Chart abstraction is unique in that it has been around for so long…way before eCQMs came into the picture. Why is it so important and what does chart abstraction success mean for Habersham?
Priscilla: Well, with government regulations changing and evolving each year, we really need to stay ahead of the game so that we can educate our physicians on what's required of us and best practices. If we don't adhere to these regulatory requirements, it's going to ultimately affect us financially.


So how do you go about ensuring that your organization is prepared to fulfill regulatory reporting duties? Can you give me an example of how you educate your physicians?
Priscilla: The Sepsis measure was a big educational initiative for us since it's a fairly new requirement and a pretty difficult one. We established a protocol specifically for Sepsis and made sure they understood the tight timeframe—providers have to complete certain activities within an initial three or six-hour window (depending on if it's severe sepsis or septic shock), so it's really important that they are aware of that.
We do this kind of education for all of our required core measures because it's crucial for our physicians to know exactly what they have to document and address during a patient visit.


Is it just physicians that you provide education for or do keep other medical staff educated and informed as well?
Priscilla: Yes, we actually hold several educational meetings for both physicians and the entire medical staff. We want to make sure everyone is getting this information. And we'll post the protocols that we develop for the core measures in each department within the hospital.
If we address these things early on with everyone, we can ensure that we're collectively ready to tackle our government responsibilities and prevent issues.

Is there anything else you've done to improve your quality reporting efforts in addition to increased education?
Priscilla: We recently starting using Medisolv's ENCOR for Hospital Abstracted Measures software and it has really helped us achieve a simpler and quicker abstraction process. Before, we had been using a different quality vendor that didn't provide us with daily updated data like ENCOR does. So now, once the chart is coded, we're able to complete abstraction really close to when the visit actually happens instead of having to wait. And because of that, we can identify issues much earlier on in the process and work toward fixing them.
Rachel: The reduced administrative work also makes a lot of difference. We don't have to manually input demographic information because it's already in the system for us. That saves a lot of time.

And what was the transition to a different Health Information Technology (HIT) like?
Rachel: There's always an adjustment period that you have to go through when you switch to a new system. But Valerie Fahey from Medisolv took the time to help us understand new terminology and how the software works. She's also very responsive whenever we have any questions.
Priscilla: We talk to Valerie a lot—she's great. And when we first implemented ENCOR, Medisolv came on site to walk us through all the different features and ensure we had the education we needed.

You mentioned that you're able to identify issues early on. Can you talk to me a little more about that process?
Priscilla: The system allows us to drill down to see which measures we didn't pass and why. That's when we get the appropriate people and departments involved and take the necessary steps to fix the problem. We can also see which physicians are following best practices, which helps us to identify who needs clarification or further education.
Rachel: I go back and forth between abstracting and working with different departments within the hospital so that we can make improvements. For example, if I notice that something isn't being charted at the proper time, I can go back and let them know. And as soon as I see an area that needs to be addressed, I make sure the appropriate department gets that feedback from me.

How has updating your HIT and increasing your educational efforts helped you to be successful?
Priscilla: The fact that we now have a way to stay current with our chart abstraction is huge. It was easier to fall behind before and not find issues until late in the process.
And I've seen improvements with measures, such as our stroke measure, through our educational initiatives and the protocols that we've put in place. We had been falling out of the stroke education measure because patients weren't getting the education or because it wasn't being documented properly, so we made changes and implemented hard stops in our EHR system. Hard stops ensure that the nurses can't move forward with a different task until they address stroke education.
Rachel: The process improvement and educational efforts that we've put in place have really helped us to be successful with Sepsis. It's one of the biggest challenges we've faced in terms of complying with our core measures, but if the physicians understand the criteria for Sepsis and how to adhere to it correctly, the rest of the components for that measure will fall in place.

Do you have any advice for other hospitals who are trying to improve their chart abstraction and overall quality reporting process?
Priscilla: When you know you have a difficult core measure like Sepsis, you need to ensure that you're providing the necessary education up front. And it's not just doctors—it's different departments like the ED department that need to be educated because that's where the majority of Sepsis patients are coming from. Set protocols in place and as soon as you identify an area that needs to be addressed, go back to your providers or ED department and let them know what they need to do to improve their efforts.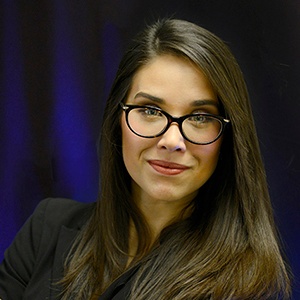 Erin Heilman is the Marketing Director for Medisolv, Inc.