Reducing Readmissions with Predictive Analytics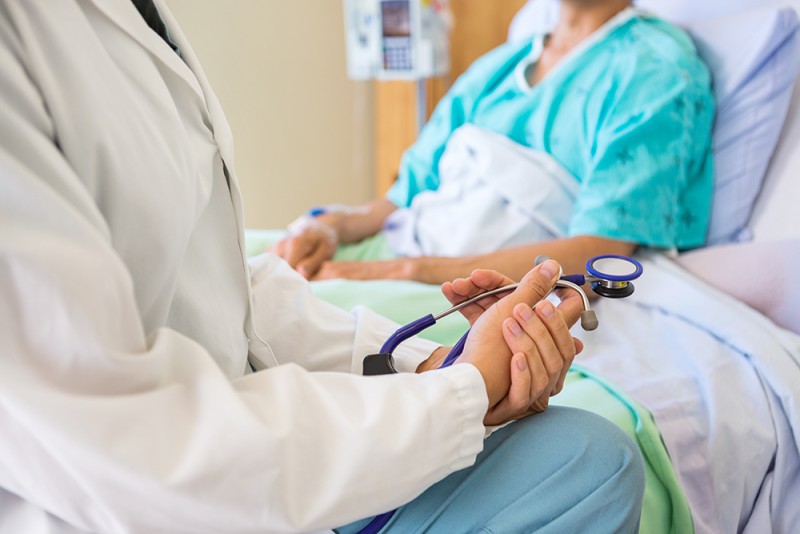 The current state of Medicare readmission penalties
In this blog, we explore how hospitals are using predictive analytics to determine at-risk patients. We consider how the risk assessment tool can lower a hospital's readmission rates.
This year, a staggering 77% of hospitals will receive some percentage of penalty to their 2016 funding under Medicare's Readmissions Reduction Program. In 2015, of the 3,454 eligible hospitals in the United States, 2,655 were penalized, 514 (15%) were penalized 1% or more and 38 (1%) were penalized 3%, which is the maximum penalty, according to Kaiser Health News. For these thousands of hospitals, the struggle to understand and quickly intervene to prevent readmissions remains a difficult burden for an often overtaxed staff.
The good news is that these penalties, while painful, have worked. According to the study, since the fines began, national readmission rates have dropped. Hospitals have begun to concentrate on educating patients about their medical condition, discharging patients with medications they couldn't afford otherwise and acquiring support, such as a patient's primary care physician, to help monitor patient progress.
What are hospitals doing about their readmission penalties?
Hospitals everywhere are looking for ways to quickly identify at-risk inpatients while there is time to intervene and help reduce readmission rates.
Some hospitals are using predictive analytics to determine which patients are at risk for readmissions. There are publicly available algorithms, such as the LACE index, a risk assessment tool that considers length of stay, acuity of admission, comorbidity index and number of emergency department visit in the prior six months. It uses this data to create a score that helps to identify the highest risk patients. But this labor-intensive process involves manual calculations and requires stratifying patients on a daily basis.
Other hospitals are using integrated models, such as Medisolv's RAPID software, to analyze EHR data and easily identify high-risk patients, allowing for timely intervention. RAPID offers fully automated, daily risk score reporting as a built-in analytics tool, providing hospital administrators, clinicians, and case managers with near real-time information to help decrease readmission rates and improve patient safety. Hospitals that can leverage this data greatly improve outcomes and reduce the occurrence of preventable readmissions.
How Risk Score reporting helps
These scores are only useful when a hospital is able to act upon them in a timely manner. Typically a daily report identifying the high-risk patients is delivered to case managers who are then able to give those patients immediate attention. Predictive analytics helps to simplify hospital workflows and allows hospital staff to focus on the patients that are truly high risk.
In the case of Conway Regional Health System, after only 10 months of using RAPID, they saw a 3.31% decrease in overall early readmissions. (Read the Business Case)
Two considerations
Timeliness is everything when it comes to readmissions. This is why predictive analytics is so critical to help prevent Medicare penalties. If clinical data emerges a month after a patient has left the hospital, there is very little a hospital can do to address high-risk patients. Ensure that your hospital is receiving clinical data at a regular and timely interval. RAPID refreshes data every night, delivering critical risk information in near real-time.
Realize it's not patient specific risk scores that are the work product, but the ultimate outcomes that result from interventions based on those scores. The data is useless unless you actually use it.
Broadening the perspective on predictive analytics
Predictive analytics, at its core, is forward looking. Results from these analytics are immediately actionable unlike many other analytics programs which look back at charts months later to analyze outcome metrics. Predictive analytics effectively changes the conversation between hospital administration and physicians about quality improvement.
These data-driven decisions can potentially shorten patient stays and reduce readmission rates. When predictive analytics tools give clinicians the data they need to identify high-risk patients, the quality of patient care will increase and naturally the readmission rates will fall which makes for a better overall quality of care.
Learn more about Medisolv's RAPID Business Intelligence and Analytics Software Tool which features a tool for predictive analytics.
---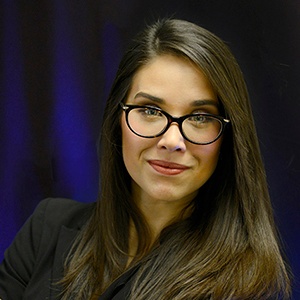 Erin Heilman is the Marketing Director for Medisolv, Inc.