Should Your Hospital Track Retired Measures?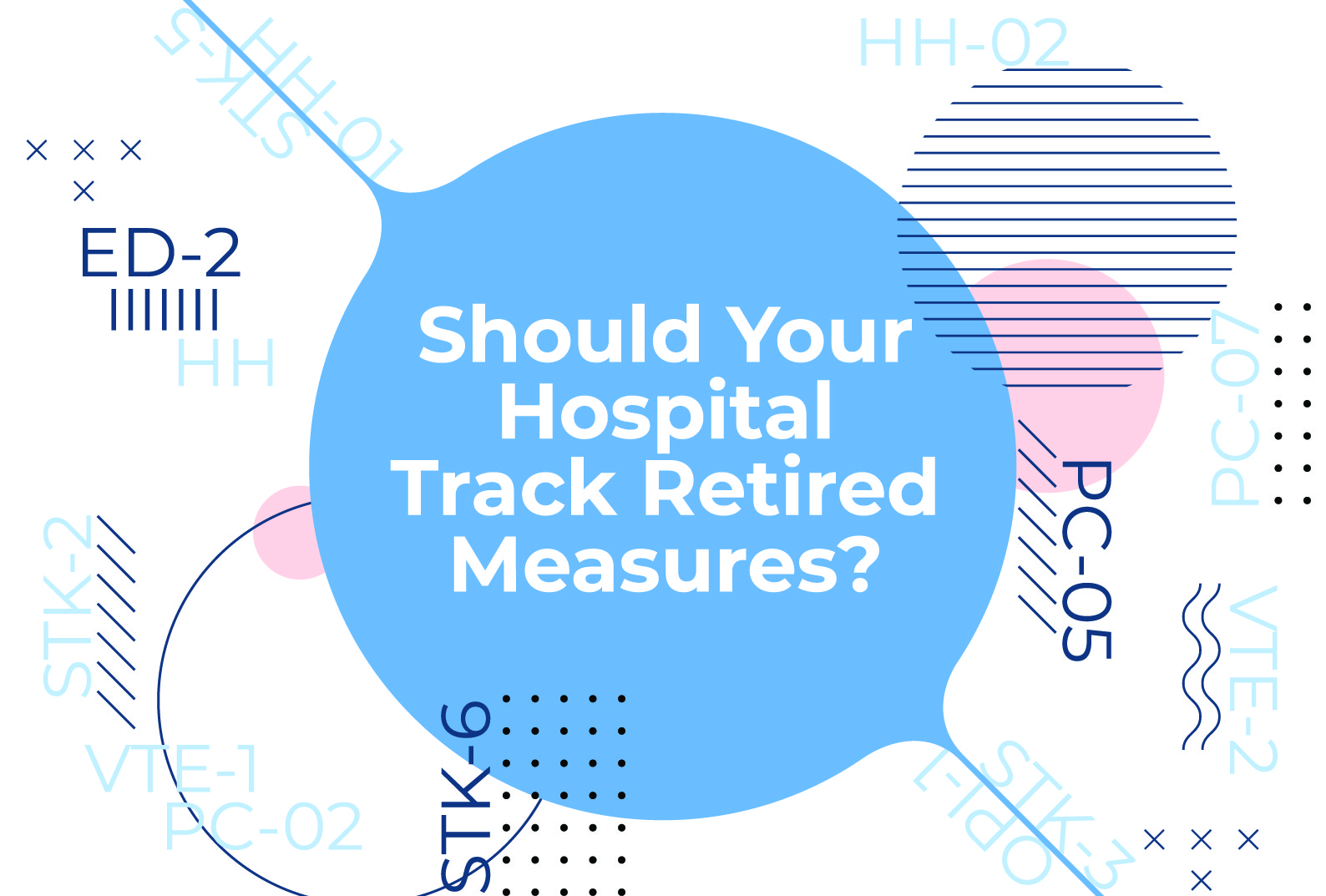 Just because an electronic clinical quality measure (eCQM) exists today doesn't mean it will tomorrow. In the 9 years since CMS first piloted eCQMs, nearly a dozen measures have been retired. What's more, CMS has announced that it is retiring 3 additional measures in 2024:
Emergency Medicine: ED-2 Admit Decision Time to ED Departure-Admit
Perinatal Care: PC-05 Exclusive Breast Milk Feeding
Stroke Care: STK-06 Statin at Discharge
So, what does it mean for your hospital when an eCQM that you track is on CMS's chopping block? You've invested so much time (and probably a few tears) mapping the data and establishing workflows for each measure that you track. Should you accept CMS's decision and move on with your life? Or do these quality measures have more to give? Here are some things to consider before you break up with a retired measure completely.
Why Is the Measure Being Retired?
There are two reasons why CMS typically retires a measure. The first scenario is that the measure has "topped out" – meaning that hospitals nationwide have consistently demonstrated the ability to achieve the measure's goal. In other words, mission accomplished, we can stop measuring now!
The second—and more common—scenario is that the measure has proven to be too burdensome for hospitals to track from a documentation standpoint, a financial standpoint, or a combination of both. So, if even CMS is willing to admit that a measure's cost outweighs its benefits, odds are your hospital will agree that it's worth letting go.
How Valuable Is the Data?
Historically, most hospitals have been eager to walk away from retired measures. This is, in part, due to aforementioned burden these measures placed on staff and system resources. But it's also rooted in the fact that these measures were established in the early days of eCQMs. The learning curve on these early measures was steep—and public reporting wasn't yet at stake. Combine those two factors and you've got less-than-stellar results that hospitals were more than happy to dispose of.
But all of this could change with the 2024 sunsetting of the ED-2, PC-05, and STK-06 measures. For many hospitals that track these measures, they've built up enough reps to understand that the value of said measures goes far beyond checking the IQR reporting "box." ED lag times, for example, are critical for a hospital to monitor from a customer service, operational, and staffing perspective—regardless of whether CMS cares or not. Many hospitals have implemented improvement processes as a result of these measures and/or depend on the measure data to pinpoint areas for improvement in their internal workflows and patient care. As a result, don't be surprised if we see an uptick in the number of hospitals tracking retired measures after 2024.
How (and How Often) Are You Using the Data?
There's also a lot to be said for the near-real-time intelligence that eCQMs provide. In Medisolv's ENCOR for Hospital Electronic Measures application, for example, we have many hospitals that look at their STK-06 performance on a daily basis, drilling down to the provider and patient level to understand why a particular patient fell out of the measure. This allows them to rapidly identify gaps and learning opportunities, and adjust and optimize their stroke program with unprecedented nimbleness. The lesson: just because CMS is done with a measure doesn't mean you can't continue using it on both a holistic and granular level to improve patient care.
Will the Measure Be Easy to Maintain?
There is one big caveat to all of this: keeping a measure up to date can take a lot of work. Each year, CMS spends months reviewing and updating each active measure's goals, logic, data elements, and codes to ensure that they account for the latest medical advances and healthcare best practices. But once a measure gets retired, that annual review process ends. The last release of the measure is the best option you'll have to work with moving forward—unless your hospital has the resources to manage measure updating in-house.
Let's return to our STK-06 example. When it's retired in 2024, there will be no way to account for new statins that may come to market in 2025 and beyond—unless you go through the labor-intensive process of updating the specification yourself. The measure could still yield valuable information as-is, but your team will need to adjust how you interpret your results knowing that they're not as accurate as years prior.
Since most hospitals don't have the time, staff, or budgets to update retired measures on their own, here are a couple of suggestions for getting the support you need:
Reach out to your vendors. A quality improvement vendor, like Medisolv, can help you keep a measure "turned on" for continual monitoring, while your EHR vendor may have reports that align with the retired eCQMs.
Let CMS know that the measure was helpful to you! They appreciate feedback and you never know: they might keep it around for a while longer.
Bonus Tip: Find Replacements NOW
As we've mentioned, 3 measures will be retired in 2024: ED-02, PC-05, and STK-06. If you are currently submitting any of those measures, you need to start identifying and tracking your replacement measures ASAP. Here's what's on the table over the next 3 years: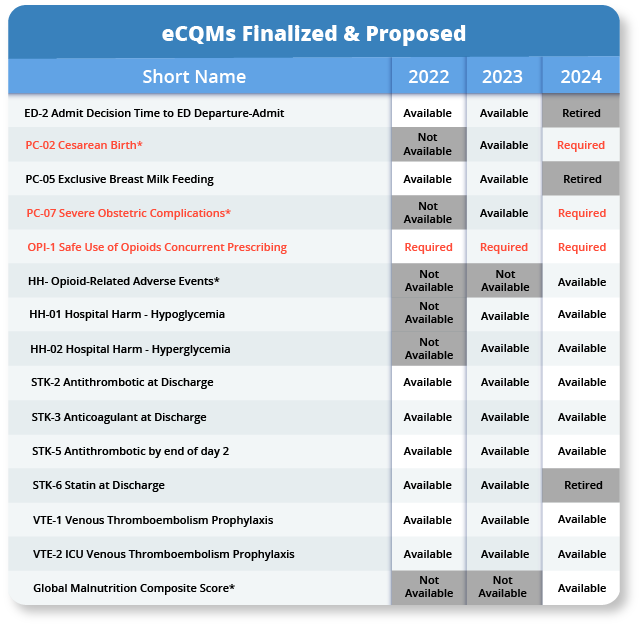 By getting your replacement measures "turned on" now, you'll have enough time to work out the kinks and get your results up to par before your 2024 submission deadlines. But if you wait, the stress of scrambling to fill the gaps could be enough to make you want to retire.
More Tips to Plan Your Next eCQM Move
If you're interested in learning more about the 2024 retiring eCQMs and how to plan for it, contact us to schedule a consultation, or check out some of our additional online resources:
---
Medisolv Can Help

Along with award-winning software, each client receives a dedicated Clinical Quality Advisor that helps you with your technical and clinical needs.

We consistently hear from our clients that the biggest differentiator between Medisolv and other vendors is the level of one-of-one support. Especially if you use an EHR vendor right now, you'll notice a huge difference.

We help troubleshoot technical and clinical issues to improve your measures.
We keep you on track for your submission deadlines and ensure you don't miss critical dates.
We help you select and set up measures that make sense based on your organization's situation.
You receive one advisor that you can call anytime with questions or concerns - no limit on hours.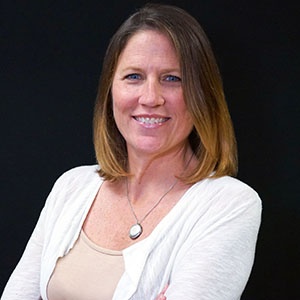 Kristen Beatson is the Vice President of Electronic Measures at Medisolv, Inc.