What is FHIR? The (Non-Scary!) Beginner's Guide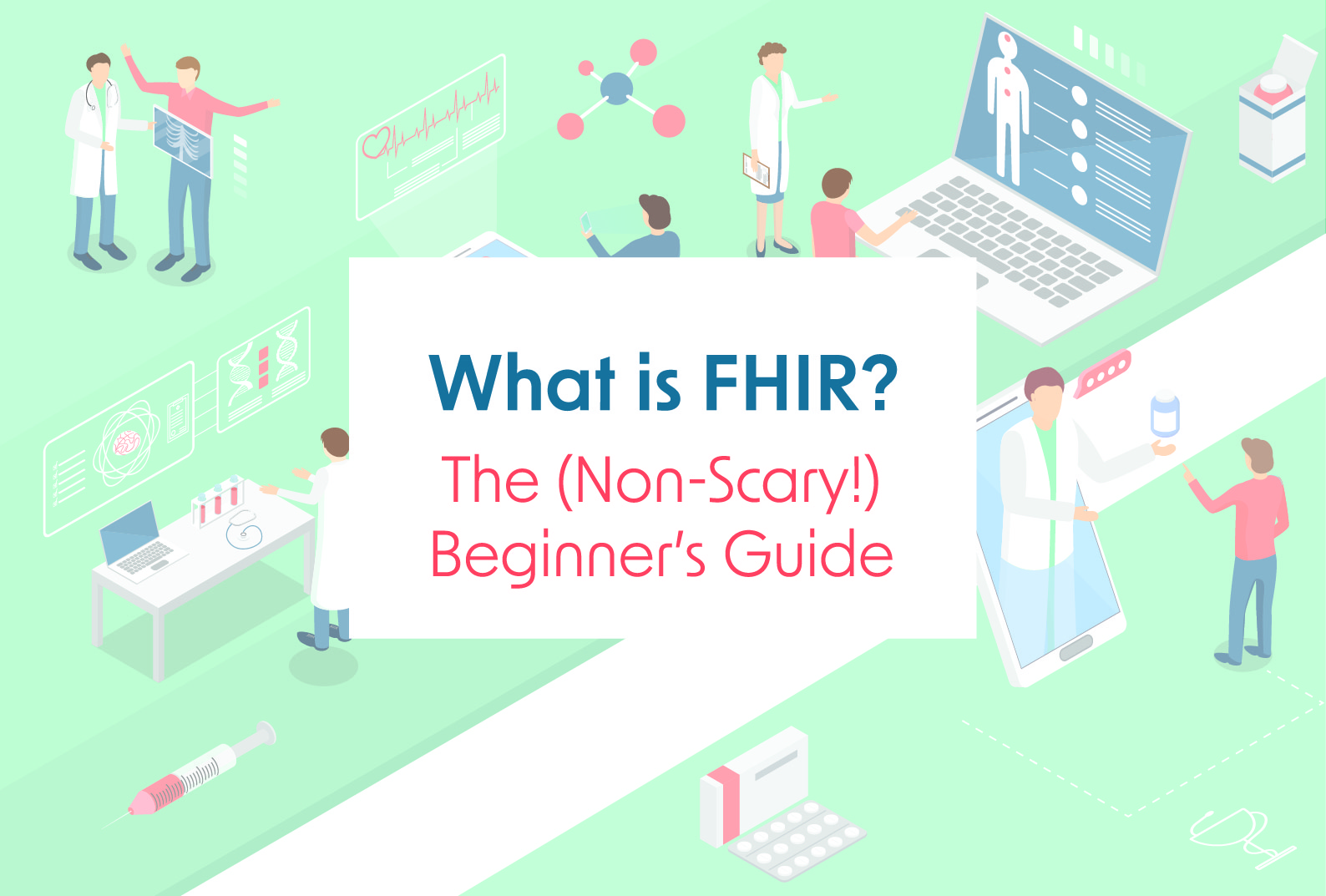 What is FHIR?
(And 5 Other Things You Wanted to Know About FHIR But Were Afraid to Ask)
It's time to address the elephant in the quality improvement room: most of us don't really understand what FHIR is.
Sure, we see the word pop up in industry news alerts and CMS final rules, but even here at Medisolv, those of us who work on the clinical quality side of the house are a little fuzzy on the details because it's such a highly technical topic.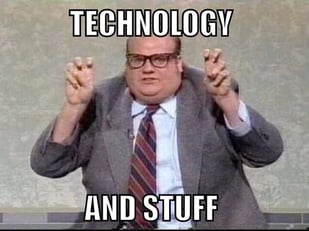 But FHIR is also a really important topic—one that could revolutionize healthcare and our roles as healthcare quality leaders. So, like all good quality people, we decided it's time to get educated. We met with Justin DiStefano, Medisolv's Vice President of Engineering, for a quick "FHIR for Dummies" Q&A session. Here's what we learned.
1. What is FHIR?
Justin Di Stefano, Medisolv's Vice President of Engineering (JD): Let's start at the very beginning. In your everyday life, you use what are known as APIs (application programming interfaces) to push and retrieve data from a wide variety of sources, whether you're searching for flights, Googling the weather forecast, or paying an ecommerce vendor through PayPal.
An API is a software intermediary that allows two different applications (for example, Nordstrom.com and PayPal) to talk to each other. The API connects to each service and translates the necessary data back and forth, doing the extremely complex job of software integration for you so that you can enjoy a seamless user experience.
FHIR (which is pronounced "fire" and stands for Fast Healthcare Interoperability Resources) is essentially an API for healthcare. It is a free, vendor-neutral mechanism for promoting interoperability between any and all sources of healthcare data.
Development of FHIR began in 2012 and is being overseen by HL7 (Health Level Seven), an international, non-profit healthcare standards development organization, in collaboration with major public and private sector partners, including the U.S. Office of the National Coordinator for Health Information Technology (ONC).
2. Why is FHIR important?
JD: Simply put, FHIR promises to elevate healthcare to the same level of internet-based convenience and data sharing that we already enjoy across other industries, such as travel, banking, and retail.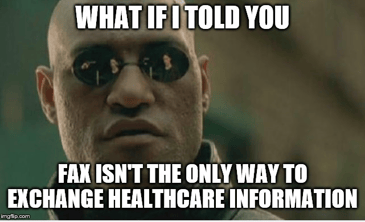 From a patient care perspective, FHIR's biggest goal is to transform our current state of messy, disparate backend data into a single, universal personal health record for each and every patient. No more system-by-system patient portals and the left hand (your cardiologist) not knowing what the right hand (your gastroenterologist) is doing. Instead, every authorized member of a patient's care team—regardless of what hospital or healthcare organization they're affiliated with—would be able to securely access, review, and update one uniform, comprehensive, and easy-to-read record of care on the patient's behalf. This could include the patient's pharmacists, case managers, insurers, and more.
FHIR will also give us the power to push patient-generated health data into a patient's personal health record to create a more comprehensive picture of the patient's health between clinical encounters. You could look at the patient's Apple Watch heart rate data, her home health digital blood pressure cuff reading, and her daily online depression screening responses, all in one place. Just imagine the impact that could have on your population health initiatives.
3. What will FHIR mean for quality management?
JD: While the big dream of FHIR is the universal personal health record, FHIR is ultimately a mechanism for accessing any healthcare data you need in a way that is both uniform and useful. This means three things for quality improvement teams.
First, FHIR opens up your healthcare system's entire ecosystem of data to you—well beyond what CMS tells you to track. Want to develop your own measures or build your own dashboards? With FHIR, your IT team and health IT vendors have the ability to make that happen for you. (In fact, at some of the largest healthcare systems, this is already happening.)
Second, CMS is never far behind, and they have stated their intention to go completely digital by 2025. The widespread adoption of FHIR is essential to making this work. It's an aggressive goal, but even if it (likely) gets pushed, new requirements around digital quality measures , also known as dQMs, are probably in your future. You can read more about preparing for dQMs here.
Last but not least, FHIR is especially good news for health information exchanges (HIEs) and accountable care organizations (ACOs), who typically have to develop custom extraction programs for accessing data system-wide. By implementing FHIR across your system, you'll be able to easily push and pull data to and from all of your participating hospitals and practices with the proverbial push of a button.
4. How soon will FHIR be in place?
JD: From Epic to BlueCross BlueShield to the Mayo Clinic, FHIR is already being integrated into many of the systems that providers, patients, and payers touch every day. A 2021 Engine Group survey found that 24% of healthcare companies were already using FHIR at scale, and we here at Medisolv predict full-scale global adoption within the next 3 years.
The secret to FHIR's success is that it's based on long-standing internet standards and technologies that are already familiar territory to software developers and information technology teams. This makes it a significantly easier tool for them to work with when compared to other solutions that have been considered in years past.
5. If FHIR enables more data sharing, will I have to worry about security and HIPPA compliance?
JD: Just because an app or system is built with FHIR doesn't mean everyone has access to its data. Just like logging into your Amazon or Facebook account, developers can still set up standard security checks and balances, like login credentials and two-factor authentications.
Furthermore—and without getting mind-numbingly technical on you—FHIR works by breaking all data down into smaller, modular categories known as "resources." This means that system administrators can get much more granular in terms of what data (or "resources") they give each user access to. So, in that regard, FHIR could actually make healthcare data more secure.
6. Is there anything I should be doing about FHIR right now?
JD: Yes! While FHIR Is still a work in progress, there is plenty of power that hospitals and quality improvement teams can tap into now. We just need advocates like you to (bad pun alert!) stoke the flames within your organization. Here are some ideas:
Set up calls with your EHR and health IT vendors to review how they have implemented FHIR on their end and their plans for future adoption. Ask them what new capabilities, if any, they can offer you right now and how you can get more control of and visibility into your data through FHIR.
Ask your EHR if they have a sandbox (translation: a testing environment) that your IT team can access in order to experiment with writing queries using dummy data. Many EHRs, like

Epic

, have sandboxes and countless other FHIR development resources at your disposal.
Think about what measures you'd like to track outside of what you're already doing for CMS. Start small: pick one query that you would like to run a daily report on, then work with your IT team and your health IT vendors to get it off the ground.




Get educated by getting involved (or getting your IT team involved) in the FHIR community.

HL7's Da Vinci Project

is a great place to start; it's a "community of payer[s] and provider[s]...working to enable value-based care and solve interoperability challenges" through the adoption of FHIR. You can sign up for their listserv, join their monthly virtual roundtables, or participate in their hands-on "Connectathon" training events.
Want to FHIR on all cylinders? We can help.
Staying on top of trending healthcare topics like FHIR can feel like trying to hit a million moving targets. Medisolv is committed to making it easy for quality leaders like you with free, up-to-the-minute, and easy-to-understand educational resources. Check out more of our guides to understanding the latest issues in quality improvement:
Medisolv Can Help

Along with award-winning software, each client receives a dedicated Clinical Quality Advisor that helps you with your technical and clinical needs.

We consistently hear from our clients that the biggest differentiator between Medisolv and other vendors is the level of one-of-one support. Especially if you use an EHR vendor right now, you'll notice a huge difference.

We help troubleshoot technical and clinical issues to improve your measures.
We keep you on track for your submission deadlines and ensure you don't miss critical dates.
We help you select and set up measures that make sense based on your organization's situation.
You receive one advisor that you can call anytime with questions or concerns - no limit on hours.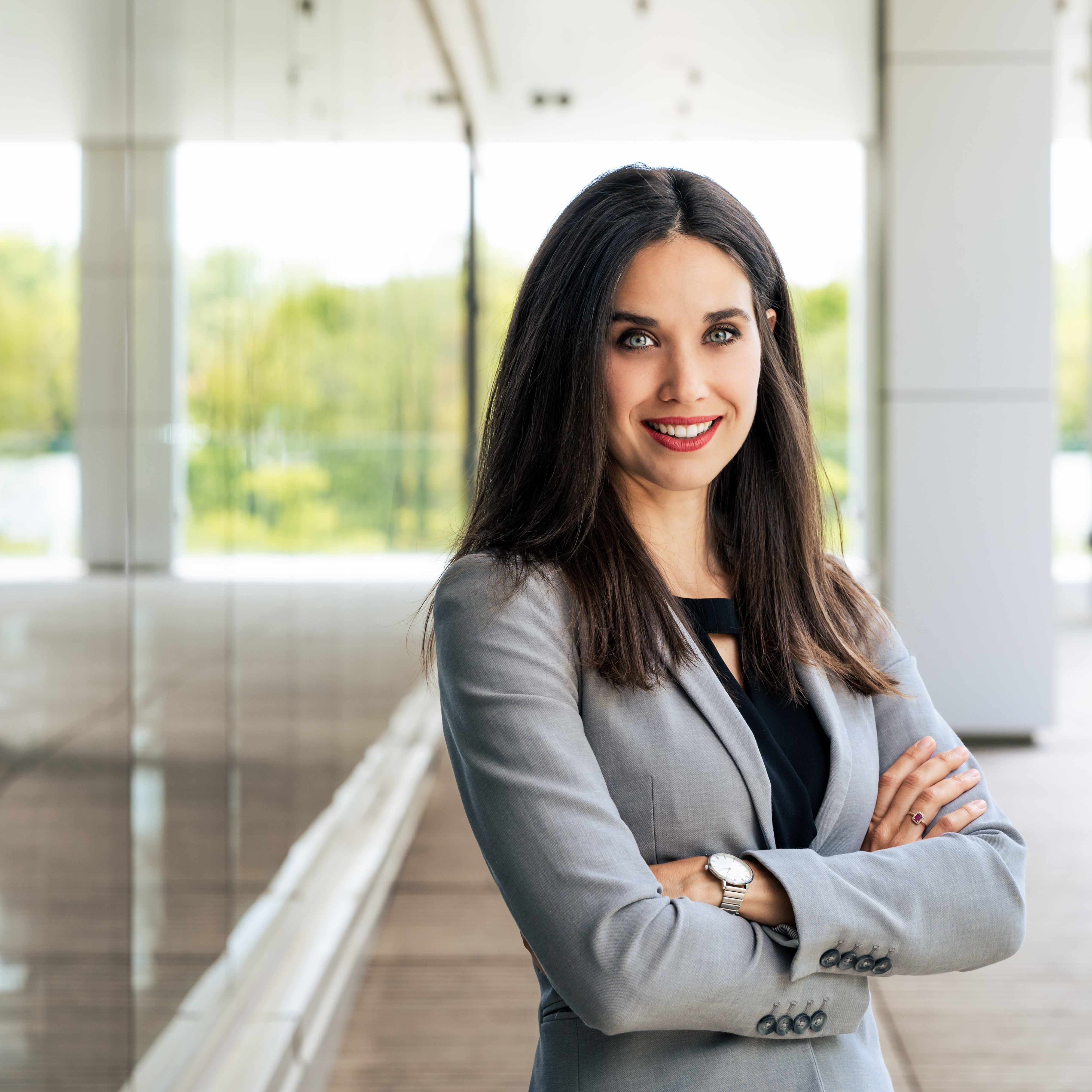 Erin Heilman is the Vice President of Marketing for Medisolv, Inc.