Changes to the Quality Payment Program under the 2024 PFS Final Rule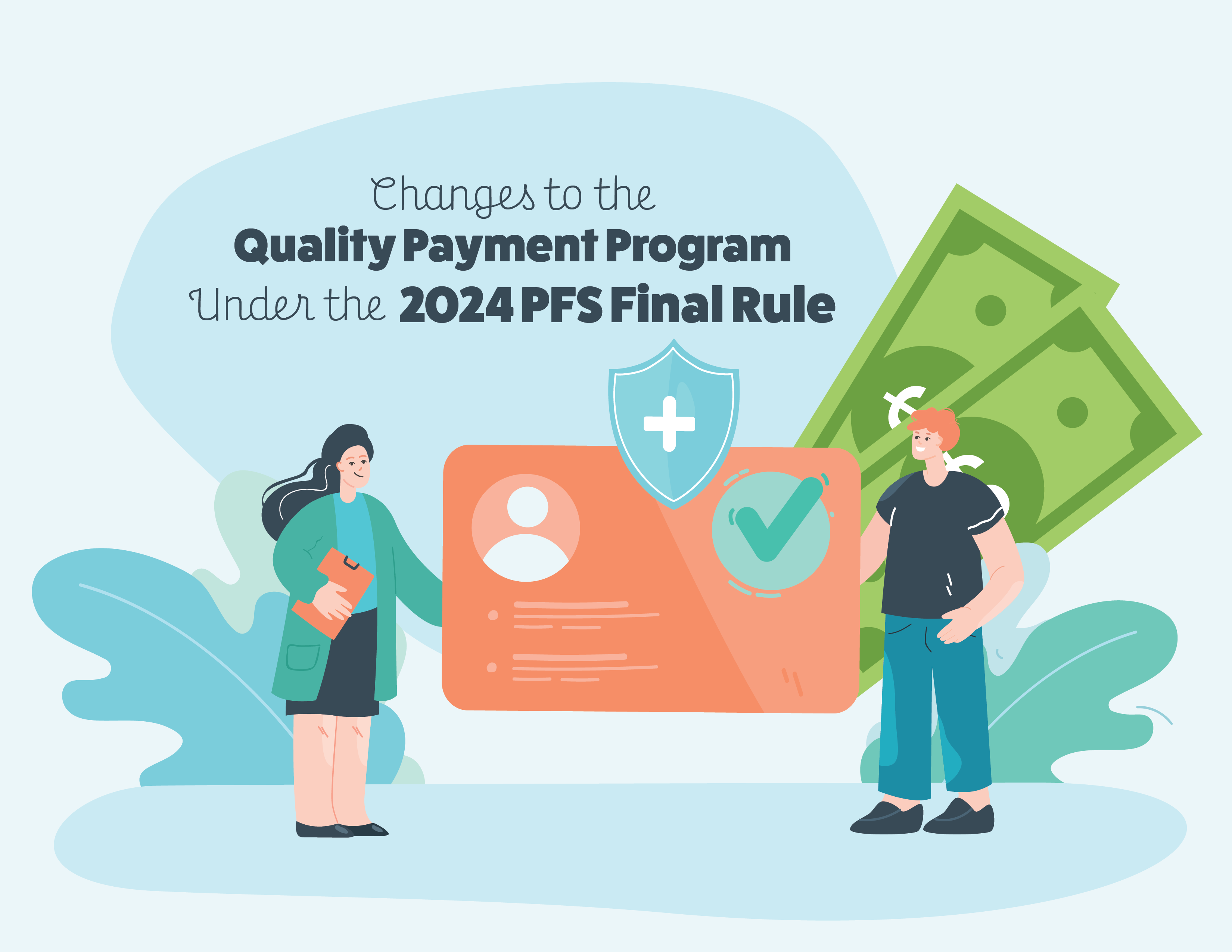 CMS released the 2024 Physician Fee Schedule (PFS) Final Rule and made several significant changes to the Quality Payment Program (QPP), affecting each reporting framework (Traditional MIPS, MVP, APP). Today I'll review the major changes to each reporting framework.
A Quick History of QPP
QPP was born out of the 21st Century Cures Act of 2016 and the Medicare Access and CHIP Reauthorization Act (MACRA). These legislative initiatives aimed to transform the way healthcare professionals are reimbursed for their services and improve the quality of care provided to Medicare beneficiaries.
QPP was officially implemented in 2017 with the goal of emphasizing the transition from volume-based to value-based care. First there were two distinct reporting tracks or "frameworks" for Eligible Clinicians: The Merit-Based Incentive Payment System (MIPS) and the Advanced Alternative Payment Models (APMs).
Traditional MIPS, the larger of the two tracks, allowed clinicians to earn positive payment adjustments based on their performance in four categories quality, improvement activities, promoting interoperability, and cost.
Since then, CMS added two more reporting frameworks to the mix. The APM Performance Pathway (APP) is now required for all Medicare Shared Savings Program (MSSP) ACOs. And the MIPS Value Pathway (MVP) will eventually replace Traditional MIPS. MVPs focus on sub-group reporting by specialty type – applicable specialty measures designed for specialists.
Changes to the 2024 Traditional MIPS Requirements
Transfer of Quality Measures
Several key Quality measures, including Breast Cancer Screening, Colorectal Cancer Screening, and Preventive Care and Screening: Body Mass Index (BMI) Screening and Follow-Up Plan, have been removed from the Traditional MIPS reporting framework. These measures have been transferred to the MVP framework. So, if you track these measures currently, you'll need to either report under an MVP or find new measures to report under Traditional MIPS.
Score Threshold to Remain at 75 Points
CMS had proposed to increase the score threshold for Traditional MIPS to 82 points, but in the final rule decided to keep it at 75 points.
Reporting PI for 180 days
CMS extended the reporting timeframe for The Promoting Interoperability (PI) category from 90 days to 180 days in 2024. This is applicable in all three reporting frameworks: MIPS, MVP, and APP. This is in alignment with the Hospital Promoting Interoperability program.
Change to the Automatic Reweighting in the PI Category
In 2024, only Clinical Social Workers will be automatically reweighted in the PI category. That means that the following clinicians will not be automatically reweighted in 2024: physical therapists, occupational therapists, qualified speech-language pathologists, clinical psychologists, and registered dietitians or nutrition professionals.
SAFER Requirement Now Requires a Yes Answer
Organizations are now required to answer "yes" to the SAFER (Safety Assurance Factors for EHR Resilience) Guides attestation under the PI category.
Changes to the APP Requirements
No Further Delay to CMS Web Interface Sunset
The 2024 PFS Final Rule maintains the sunset of the CMS Web Interface for ACOs, with no further delays. ACOs will need to transition away from this reporting method by 2025. At that time, ACOs will be required to report either eCQMs, MIPS CQMs, and/or Medicare CQMs.
Medicare CQMs Finalized
The rule finalizes the new collection type called Medicare Clinical Quality Measures (Medicare CQMs). This collection type is similar to MIPS CQMs, but only assesses Medicare beneficiaries assigned to the ACO.
Also see: What is a Medicare CQM
Delayed Requirement for 100% CEHRT Compliance
CMS had proposed to require ACOs to get 100% of their practices on Certified Electronic Health Record Technology (CEHRT) in 2024. But in the final rule, they delayed this requirement by one additional year.
Starting in 2025, all MSSP ACOs must adhere to the Traditional MIPS category requirements for Promoting Interoperability (PI). That means that 100% of your Eligible Clinicians must be on a Certified Electronic Health Record Technology (CEHRT).
In the past you may have been able to attest that between 50 – 75% of your clinicians were on CEHRT. That is no longer acceptable. By 2025 you must have all of your practices off paper.
Data Completeness Threshold to Remain at 75%
CMS had proposed to increase the data completeness threshold from 75% to 82% over the next several years but in this final rule, CMS decided to keep it at 75%.
Also see: What is Data Completeness in MIPS
eCQM/CQM Bonus Available for 2024
In 2024, ACOs have the opportunity to earn up to 10 bonus points to their Quality score for good performance and a higher share of underserved patients. This incentive encourages ACOs to focus on improving the quality of care they deliver, especially to underserved populations. It also incentivizes ACOs to shift to eCQMs and CQMs instead of reporting CMS Web Interface Measures or Medicare CQMs.
MVP Reporting Framework
Five Proposed MVPs Finalized
The 2024 PFS Final Rule finalizes all five proposed MVPs:
Focusing on Women's Health

Quality Care for the Treatment of Ear, Nose, and Throat Disorders

Prevention and Treatment of Infectious Disorders Including Hepatitis C and HIV

Quality Care in Mental Health and Substance Use Disorders

Rehabilitative Support for Musculoskeletal Care
They also revised several MVPs, notably they condensed two MVPs into one Primary Care MVP. The Promoting Wellness MVP and the Optimizing Chronic Disease Management MVP are now one MVP called Value in Primary Care. There are 16 MVPs available in 2024.
Also see: MVP Selection Worksheet: A Guide to Choosing Which MVP to Report
The changes introduced under the 2024 PFS Final Rule reflect the evolving landscape of healthcare quality reporting. Healthcare providers and organizations must adapt to these changes to ensure compliance and maximize their performance within the Quality Payment Program. Medisolv can help you along the way. Schedule a 1:1 call with us today to see a demo of our QPP software and learn about our Clinical Quality Advisor model.
Here are a few links to the CMS documents with this PFS Final Ruling.
Medisolv Can Help

This is a big year for Quality. Medisolv can help you along the way. Along with award-winning software you receive a Clinical Quality Advisor that helps you with all of your technical and clinical needs.

We consistently hear from our clients that the biggest differentiator between Medisolv and other vendors is the level of one-of-one support. Especially if you use an EHR vendor right now, you'll notice a huge difference.

We help troubleshoot technical and clinical issues to improve your measures.

We keep you on track for your submission deadlines and ensure you don't miss critical dates

We help you select and set up measures that make sense based on your hospital's situation.

You receive one Clinical Quality Advisor that you can call anytime with questions or concerns.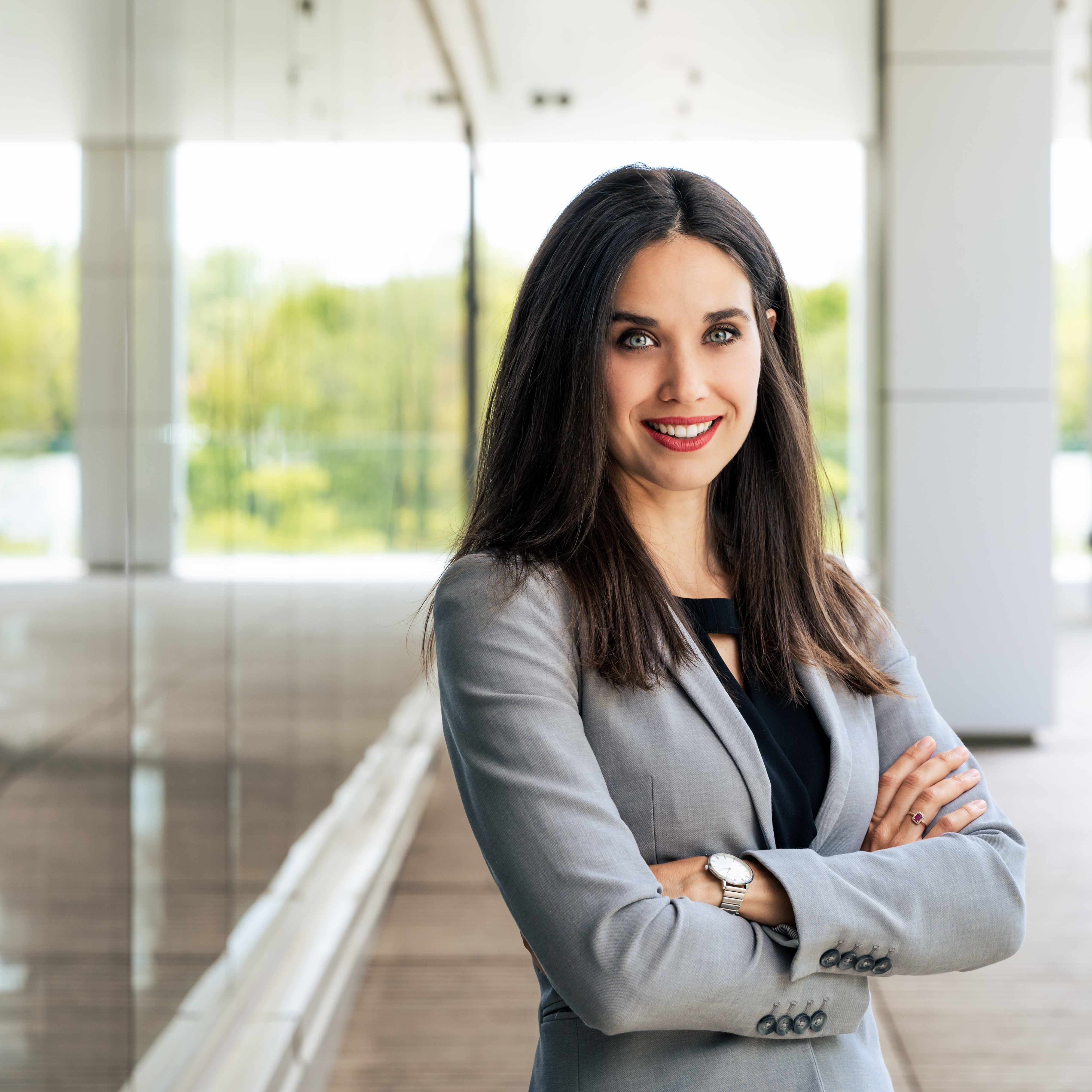 Erin Heilman is the Vice President of Marketing for Medisolv, Inc.