Improving Your Odds of Winning the Value-Based Care Trifecta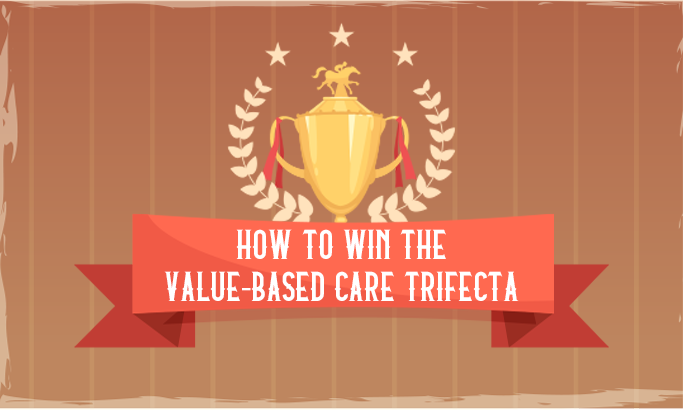 One of the hardest bets to win in horseracing is the "Straight Trifecta." To win, you must correctly pick three horses in one race to finish first (win), second (place) and third (show), in their respective order. Though the chances of winning are slim, the payoff has big potential, even with a small wager.
Equally challenging is winning at Medicare's three value-based reimbursement programs:
The

Hospital-Acquired Condition Reduction Program, or HACRP

The Hospital Readmissions Reduction Program, or HRRP

The Hospital Value-Based Purchasing Program, or HVBPP
It's difficult to succeed in one program, let alone succeed in all three. But, like horseracing, with a bit of insider information, you can improve your odds of holding the winning ticket.
You have 10 minutes until post time. Let's look at your value-based care race day program and Medisolv's Value Maximizer racing form to help pick your winners.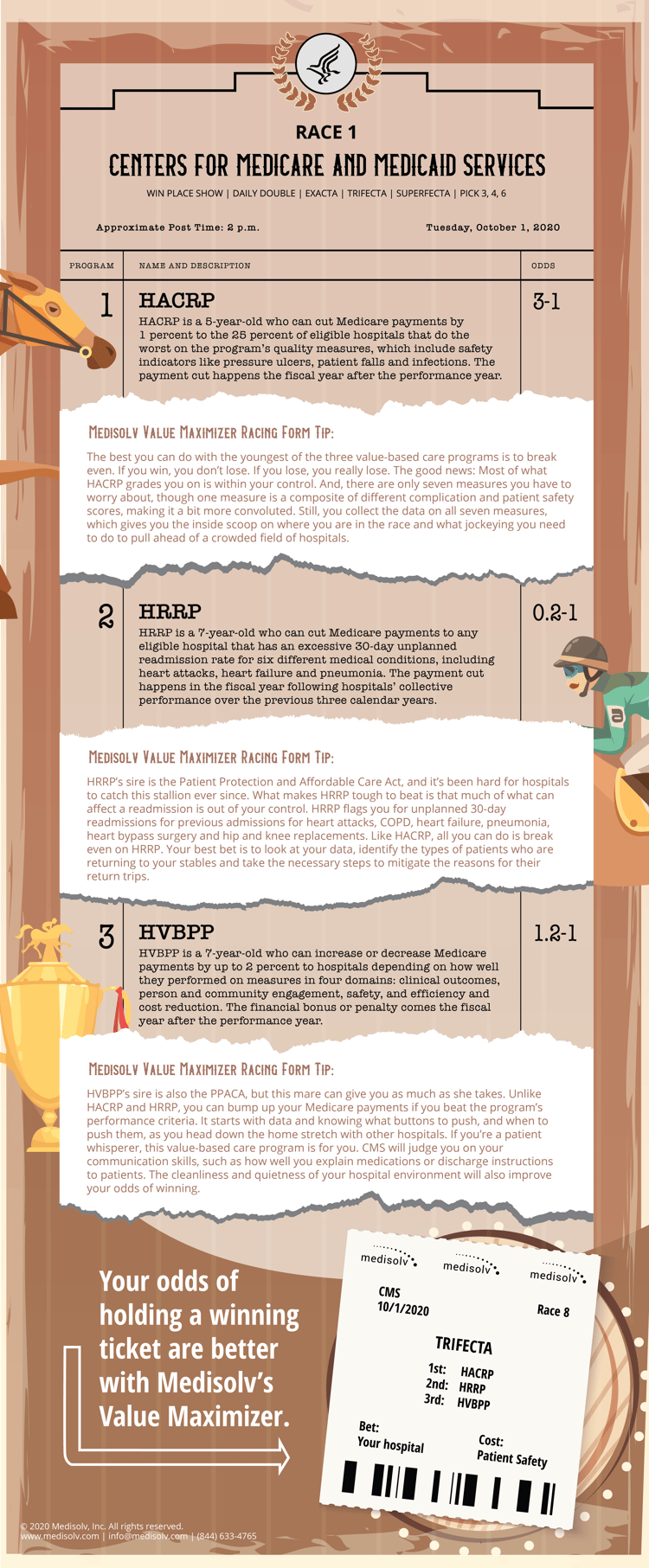 Learn more about Medisolv's new Value Maximizer to predict your odds of success under Medicare value-based reimbursement programs.
To learn more on this topic, please read "How to Use CMS' Value-Based Programs' Data" on Medisolv.com.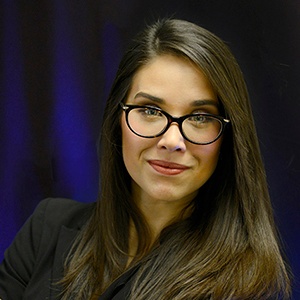 Erin Heilman is the Vice President of Marketing for Medisolv, Inc.